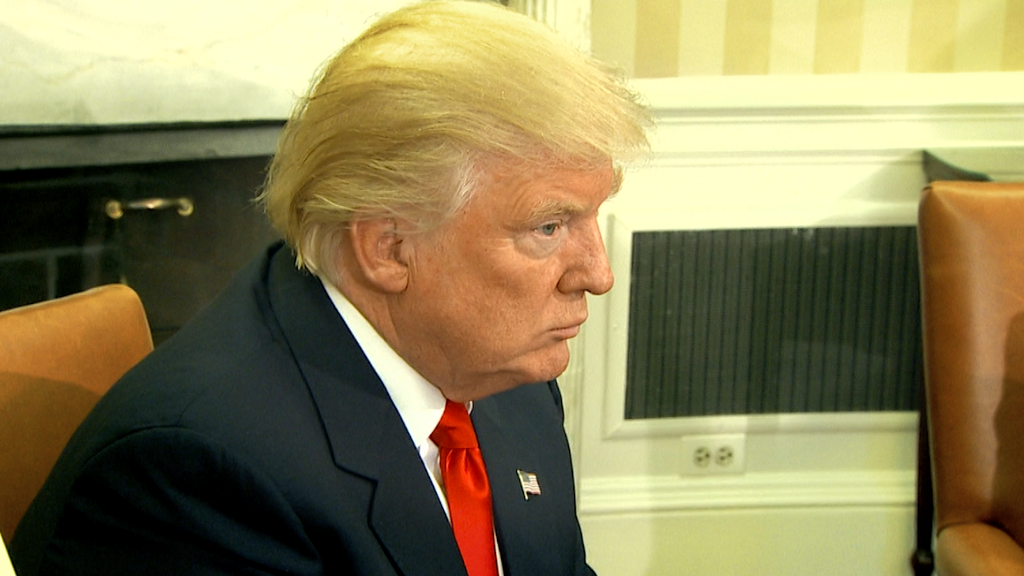 Ivanka Trump is trying to put a little space between her company and her father.
In a blog post Wednesday, her fashion and lifestyle brand promised to stay out of politics.
"Our company's mission is not political -- it never was and it never will be," the company said. It said Ivanka herself now has "an increased opportunity to advocate for women and be a positive force for change."
Ivanka Trump is on her father's White House transition team and helped craft his policy on child care and maternity leave. She also sat in on Donald Trump's meeting with Japanese Prime Minister Shinzo Abe, his first with a foreign head of state as president-elect.
"As a private citizen, with full awareness of her heightened visibility, she will broaden her efforts to take a stance on issues of critical importance to American women and families," the post said.
Meanwhile, the company -- named simply Ivanka Trump -- will keep working to "inspire and empower women to create the lives they want to live."
As Donald Trump's presidential campaign alienated many women, Ivanka Trump's company faced a backlash from some of the women who make up its customer base.
An online campaign before the election called on shoppers to boycott all the family's products, including Ivanka Trump's clothing, shoe and jewelry lines. The #GrabYourWallet movement began after tape surfaced of Donald Trump boasting about groping women.
And Ivanka Trump's company drew criticism for promoting a $10,000 bracelet she wore on "60 Minutes" during the family's first interview after Election Day.
Related: Ivanka Trump company promotes $10,000 bracelet worn on '60 Minutes'
The company acknowledged Wednesday it has received complaints.
"We've been listening to the feedback we've received, both positive and not, and we've been taking it into consideration as we plan for the future. Keep the comments coming," it said.
Ivanka Trump has spent nearly a decade building a fashion and retail empire. While revenue figures aren't available -- the company is private -- her products are stocked at more than 800 retailers, including Nordstrom, (JWN) Macy's (M) and Amazon (AMZN).
The company also announced it had created separate accounts on Instagram, Facebook and Twitter, named @IvankaTrumpHQ. Ivanka Trump will keep @IvankaTrump for her personal feed.
--CNNMoney's Jill Disis contributed to this report.