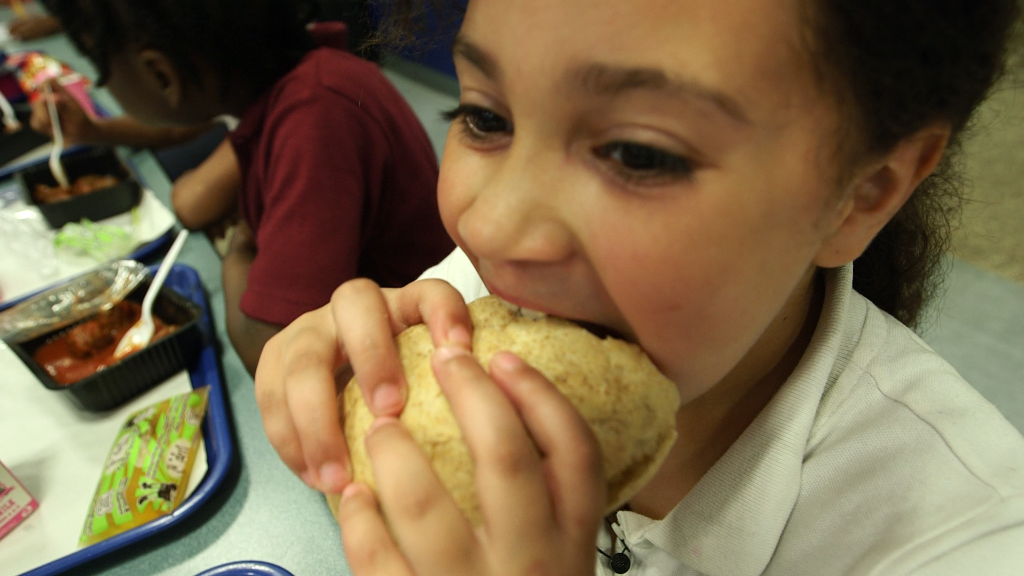 The good news: for the first time since the recession, the number of people across the nation who are struggling to put food on the table has decreased. In fact, the number of "food insecure" (those unsure they will be able to afford three meals each day) fell by 6 million Americans last year to the lowest level since 2008, according to the U.S. Department of Agriculture.
We've seen the same trend here in New York City. According to preliminary data from nonprofit Hunger Free America, the city has seen a decline of about 250,000 food insecure individuals this past year alone. This is a welcome reprieve from unprecedented highs at the peak of the recession.
As we head into the Thanksgiving holiday, these preliminary numbers do give some much-needed hope.
Despite this positive news though, hunger stubbornly persists for more than 42 million Americans (including over 13 million children) -- more than the combined populations of Florida, Ohio and Wisconsin -- and for over 1.2 million individuals in New York City alone.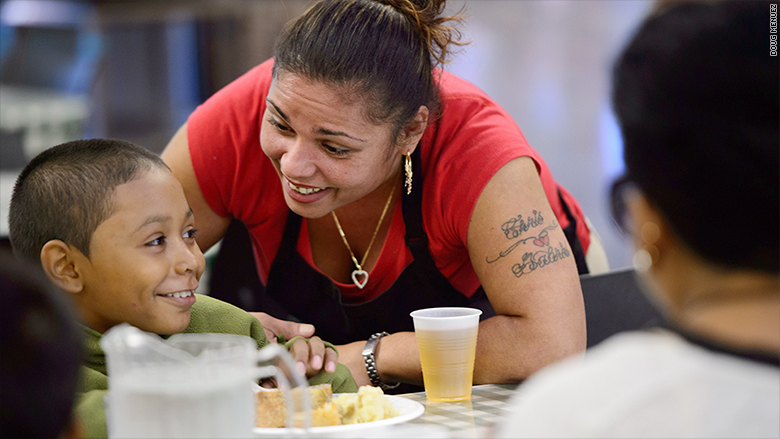 Additionally, at The Robin Hood Foundation, we've seen an uptick in demand at New York City's largest emergency food providers. Our research, known as the Poverty Tracker, which surveys the same New Yorkers every quarter, confirms that hunger is still a hardship for 38% of New Yorkers, 12% of whom face severe food hardship, which means a persistent shortage of food or the ability to afford food.
Related: 14 million Americans live in extremely poor neighborhoods
Another surprising fact: nearly 15% of New Yorkers who indicated they were food insecure were also employed. This underscores the difficult challenges that the poorest New Yorkers face. Even with the continuing economic recovery, too many are struggling to survive even when they do have a job. And as the city grapples with an affordable housing crisis and rents continue to skyrocket, the rising cost of living is putting an even greater strain on low-income families.
In fact, nearly half of all New Yorkers are living at or near the poverty line and 56% of families are rent burdened, meaning more than a third of their monthly salary goes to rent. With more money being spent on rent, that leaves less and less for necessities like food.
This increase in demand comes at a particularly difficult time for emergency food providers who are severely underfunded. Many operate on shoestring budgets. In fact, in September, 50% of the city's food pantries and soup kitchens reported running out of food altogether.
Food insecurity is closely tied to income. And we know that the Supplemental Nutritional Assistance Program (SNAP) (commonly known as food stamps) is one of the most effective ways to combat hunger. Yet, nationwide SNAP participation levels are the lowest since 2010, and in New York City, participation has fallen almost 11% in the last five years.
Related: Wage gap between blacks and whites is worst in nearly 40 years
Most food pantries screen people for eligibility for SNAP and other important benefits. However, many who are eligible for these benefits aren't accessing them to their fullest potential. Ensuring the doors of the pantries remain open for the provision of food and to provide this key screening function is critical.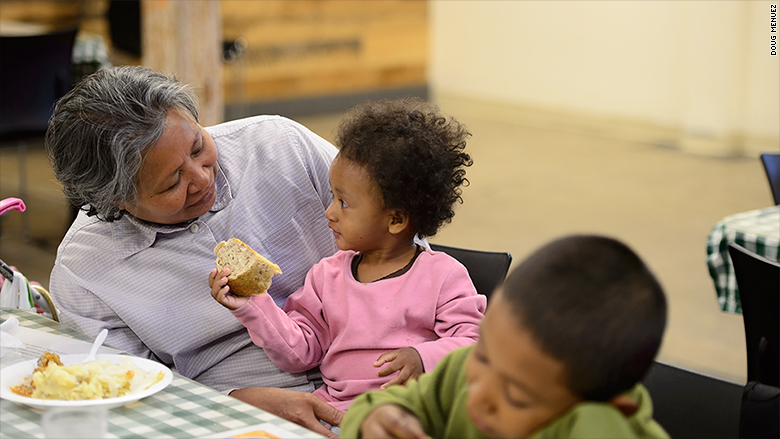 If you're going into this "giving" season asking: What can be done to keep hardworking New Yorkers and their children from going hungry? Get to know your local food pantry. (In New York, visit Feed NYC to look up the closest one to your home). Volunteer so that you can meet the clients they serve. Donate and help raise funds so that struggling food pantries and soup kitchens can purchase desperately needed food for their clients. Above all, do something.
It has never been more important to support the safety-net system in our own communities upon which so many depend.
Amanda Stern, a program officer at The Robin Hood Foundation, oversees the food portfolio. Robin Hood, the largest poverty-fighting organization in New York City, is the biggest private funder of NYC food, providing nearly $5 million a year.