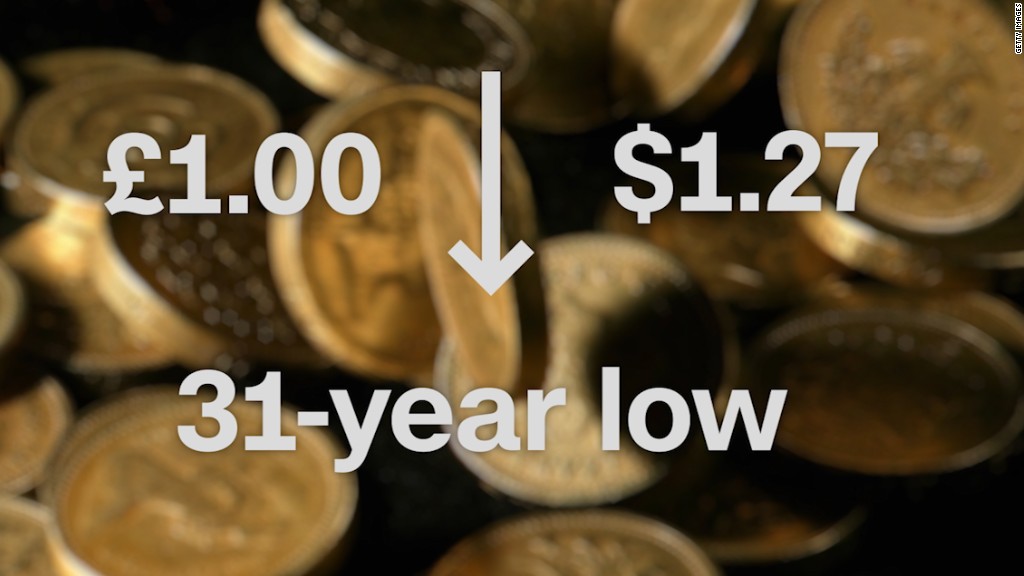 The Brexit black hole is starting to take shape.
The U.K. will be forced to borrow an extra £58.7 billion ($72.6 billion) over the next five years because of an economic slowdown triggered by its vote to leave the European Union, according to the Office of Budget Responsibility.
The independent government agency said that growth will slump to just 1.4% next year, down from 2.2% predicted in March. That would be the weakest growth since 2009, according to IMF data.
Treasury chief Philip Hammond said growth would suffer because of greater uncertainty and higher inflation resulting from the drop in the value of the pound. Investment and consumer demand are also expected to weaken.
In total, potential growth over the next five years will be 2.4% lower than if voters had chosen to remain in the EU.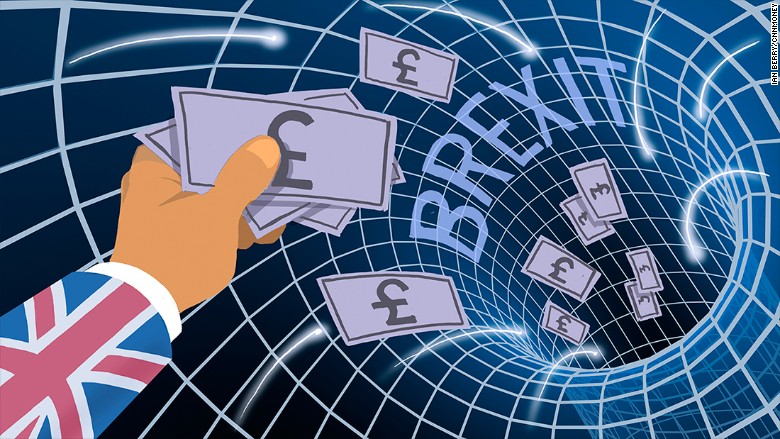 Brexit scorecard: How the U.K. economy is faring
The forecasts were announced Wednesday as part of the government's first set of spending and tax plans since the June Brexit vote. They assume that the U.K. will leave the EU by April 2019, migration controls will tighten and trade growth will slow.
Hammond also announced plans to hike the minimum wage, invest £1.4 billion ($1.7 billion) in new housing and prohibit real estate agents from charging renters certain fees.
The government said it would create a £23 billion fund to invest in innovation and infrastructure over the next five years.
But with the goal of a balanced budget having already been abandoned, Hammond was constrained by a growing gap between government revenue and spending.
"This is clearly a fragile situation," said Fiona Cincotta, a market analyst at City Index. "The level of spending is set to create a much bigger black hole than was previously considered."
There were some bright spots: Hammond said employment is expected to remain robust with 500,000 new jobs being added in the coming years, for example.
The vote to exit the EU has slammed the pound. The currency has slumped 17% against the dollar since June 23.