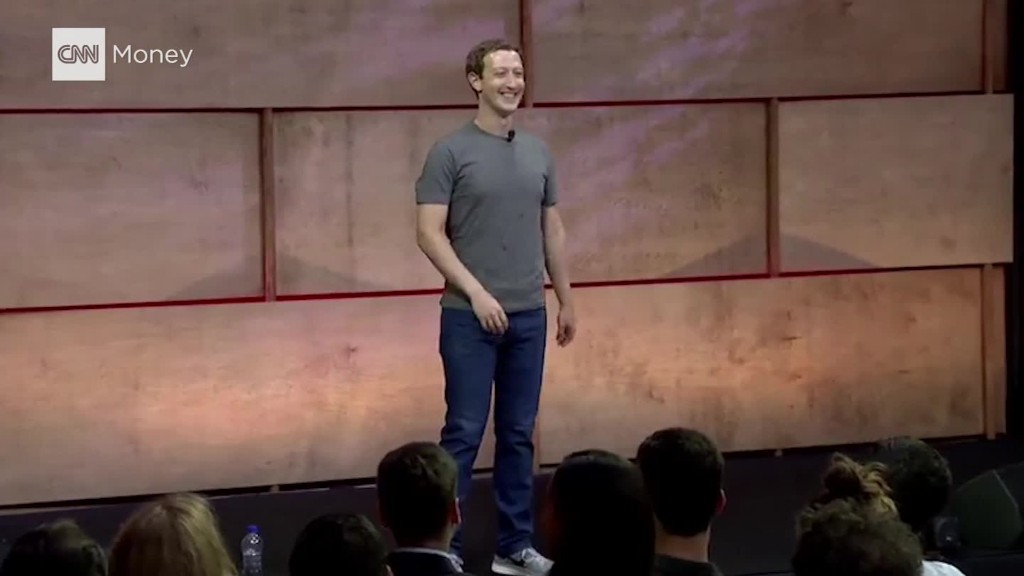 Facebook's latest signal that it's willing to play ball with China? It has quietly built a censorship tool that would keep certain posts out of people's news feeds, according to The New York Times.
CEO Mark Zuckerberg has made no secret of his desire to get the giant social network unblocked in the world's most populous nation.
He has traveled to China repeatedly, meeting with the country's propaganda chief during a visit earlier this year and taking heat on social media for "pandering" to the government by jogging through polluted Beijing streets without a face mask. He is even studying Mandarin.
And now his company has apparently developed software that stops posts from appearing in users' news feeds in specific geographic regions, a move specifically aimed at helping the company get into China, The New York Times reported, citing current and former Facebook (FB) employees.
Related: China's new cybersecurity law slammed by rights groups and businesses
A Facebook spokeswoman did not deny the report, saying only that the company has "not made any decision on our approach to China."
"We have long said that we are interested in China, and are spending time understanding and learning more about the country," she said.
The report comes at a sensitive time for Facebook. Zuckerberg insists he does not want to play the role of an editor, yet he recently announced plans to help prevent fake news being shared on Facebook just days after playing down the problem.
Related: Facebook promises to develop tools to fight fake news
Analysts say the U.S. tech giant could have a lot to lose by compromising with China, where some other big internet platforms like Twitter (TWTR) and Google (GOOGL) are also blocked.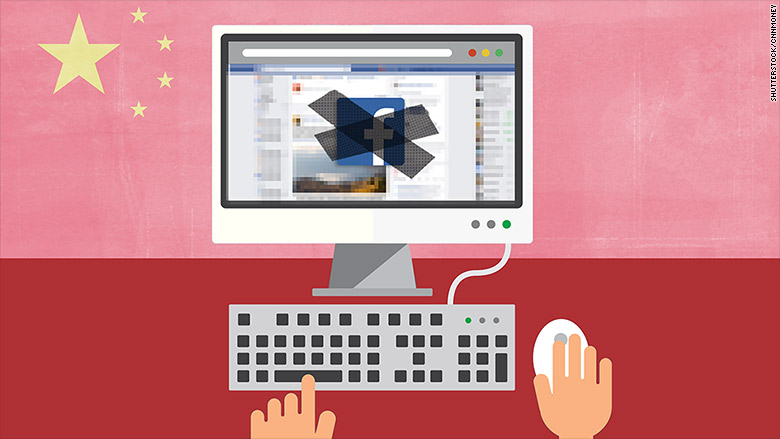 For one thing, censorship alone is unlikely to be enough. Facebook would probably have to give China access to its servers to be allowed in the country, said Qiao Mu, professor of communications at Beijing Foreign Studies University.
"You have a deal with a monster," Qiao said.
Related: China holds 'World Internet Conference' as censorship intensifies
Facebook would have to comply with China's tough legal requirements for handing over user information to authorities. American businesses have criticized a new Chinese cybersecurity law, warning its requirements for data sharing could potentially expose personal information.
Creating a censorship program to appease China could also undermine the trust of non-Chinese users.
"It has potential to call into question the ethics of the company, call into question whether if you're doing that (in China) ... what are you doing with my content?" said Mark Natkin, managing director at market research firm Marbridge Consulting in Beijing.
By making such a tool available in China, Facebook could face pressure from other governments around the world to implement it elsewhere.
Related: Why smartphone owners can't tell if their data is being sent to China
Even if Facebook does enough to satisfy the Chinese government, it would face huge competitive hurdles.
Facebook clones like Renren and Kaixin have already long gone out of fashion China. The dominant players now are WeChat and Weibo, both hugely popular social networking sites with hundreds of millions of users.
Facebook, the world's largest social network, would in theory offer Chinese users the possibility of connecting with people all around the globe. WeChat and Weibo haven't been able to replicate their success outside of China.
But Chinese internet users who really want to get on Facebook can already do so through a Virtual Private Network, or VPN, which enables them to skirt China's huge censorship apparatus known as the Great Firewall.
"I don't think people even care," Natkin said. He summed up the likely response from many Chinese people as, "You came to China, good for you. I'm not going to use you anyway."