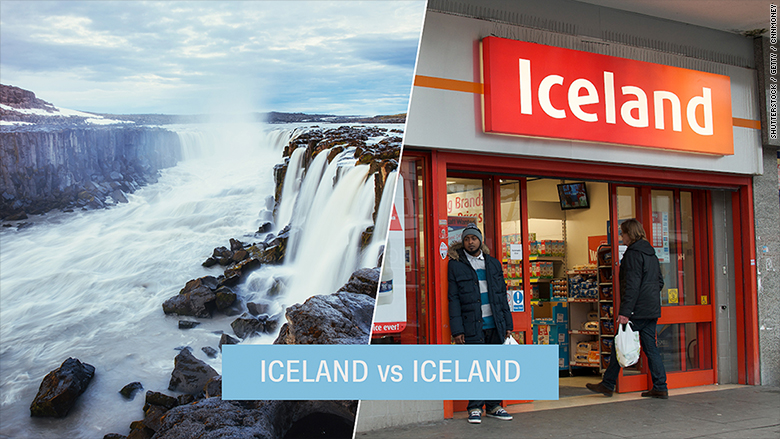 Iceland is a country. But in Britain, Iceland is also a supermarket chain.
Iceland (the country) has grown weary of this arrangement, and on Friday took legal action against Iceland (the retailer), saying its enforcement of a trademark has prevented local firms from marketing their products using the name.
Iceland Foods holds a Europe-wide trademark for the name Iceland, which it has been trading under for 46 years.
"Iceland Foods has aggressively pursued and won multiple cases against Icelandic companies which use 'ICELAND' in their representation or as part of their trademark, even in cases when the products and services do not compete," the government said in a statement.
The Icelandic government is now asking the European Union Intellectual Property Office to invalidate the trademark.
Related: Iceland's new Vikings took France by storm
Iceland (the retailer) said it would "vigorously defend Iceland Foods' established rights where there is any risk of confusion between our business and Iceland the country." It also rejected charges that it had made "unrealistic and unacceptable demands" when approached about the issue.
On Friday, the chain even posted a tongue-in-cheek tweet: "If you're wondering about our stance on this court case, we're firmly on the side of Iceland," it said.
The island nation of Iceland has population of just over 330,000. It is a popular tourist destination, and is especially famous for its volcanoes, geysers, mountains and glaciers.
It was hit hard by the 2008 financial crisis, which caused several of its top banks to collapse.