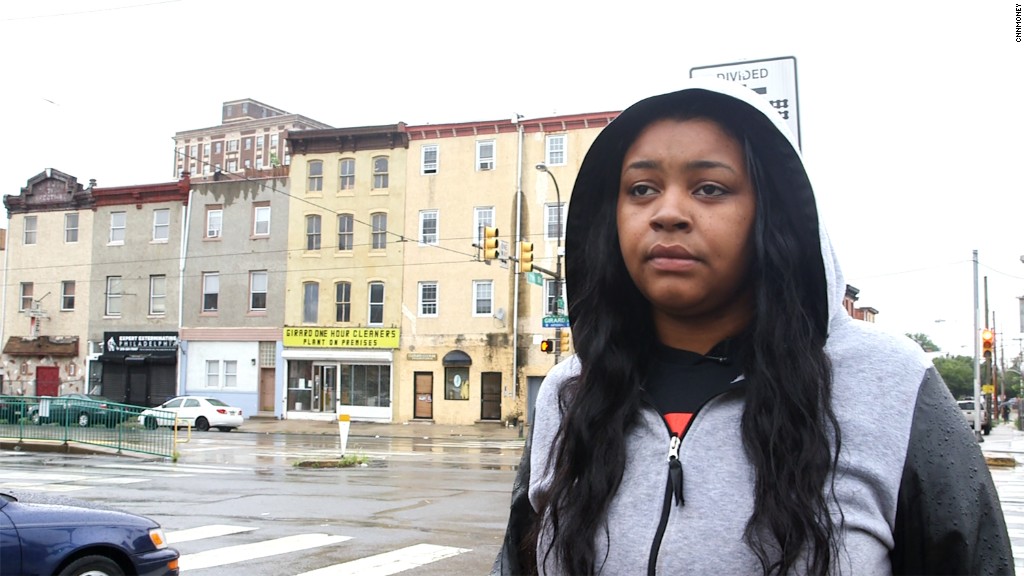 Dozens of people have been arrested during nationwide demonstrations for a $15 minimum wage.
Los Angeles police said they took 40 people into custody during protests, part of what was called a national "day of disruption" in the Fight for $15 movement.
In Oakland, California police arrested 27 people for obstructing the streets and sidewalks, all of whom were later released.
New York City police told CNNMoney that 26 protesters were arrested there Tuesday for disorderly conduct. They were also released, organizers say.
The protesters were sitting in the middle of Broadway as part of a "civil disobedience action," said Rachel Cohen, a spokeswoman for the Service Employees International Union, which is supporting the protesters.
The New York protesters included fast food workers, airport workers, Uber drivers and messengers.
Demonstrations are taking place or are planned in hundreds of cities, organizers say. At Chicago O'Hare International Airport, janitors, baggage handlers, cabin cleaners and wheelchair attendants went on strike Tuesday demanding a $15 hourly wage.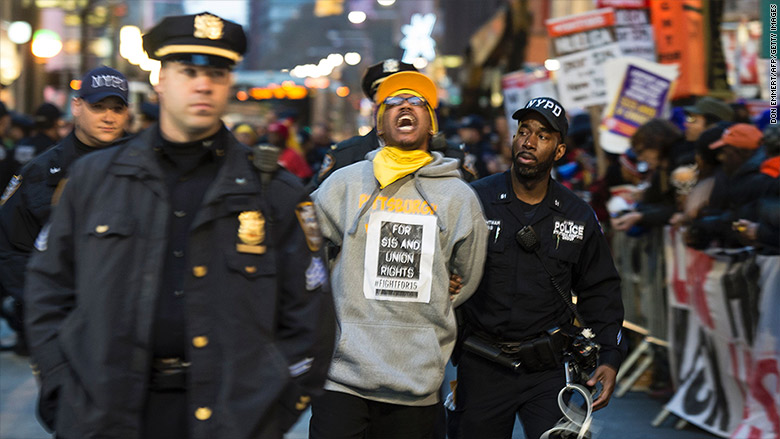 The federal minimum wage is $7.25 an hour. It is higher in some states and cities -- for example, $9 in New York and $10.50 in Chicago.
The Fight for $15 movement is credited with pushing lawmakers into adopting higher minimums. California and New York both passed laws this year to raise the minimum wage to $15 in coming years.
Related: Chicago O'Hare airport workers to strike for $15 hourly wage
Cohen said the New York arrests took place near Zuccotti Park. That is where Occupy Wall Street protesters camped out for months in 2011 until the camp was dismantled by police.
Protesters also gathered at Newark Liberty International Airport in New Jersey to demonstrate for higher wages for airport workers.