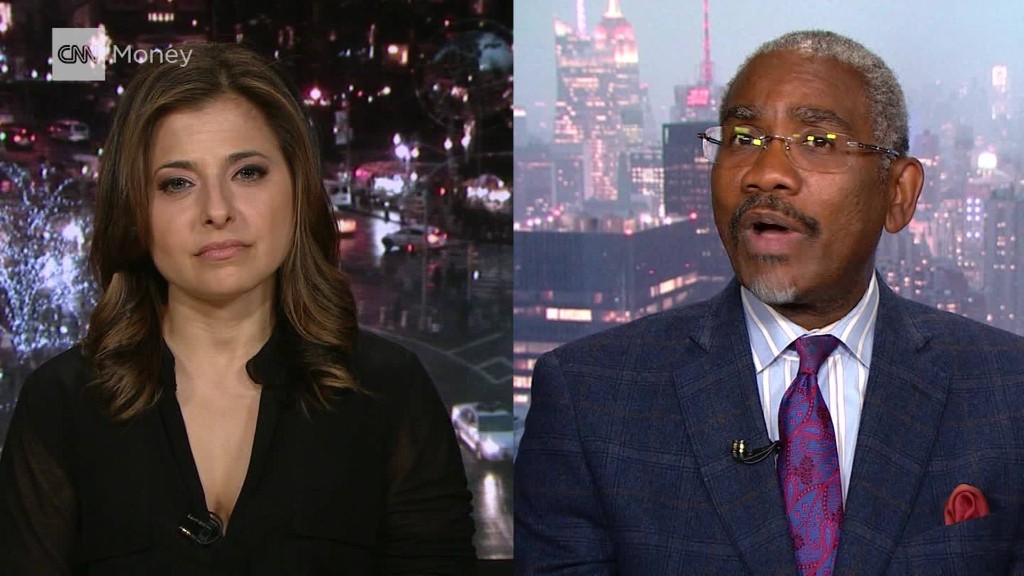 Donald Trump promised Wednesday to 'remove' himself from his businesses and said he will announce details in two weeks about how he'll avoid conflicts of interest when he is president.
Trump used his favorite method of communicating with the public -- Twitter -- to announce plans for a "major news conference" on Dec. 15 to discuss plans to leave the Trump Organization.
His adult children, whom he has said he will put in charge of the company, will be a part of the news conference.
Trump owns or has a position in more than 500 companies, according to a CNN analysis. That includes about 150 that have done business in at least 25 foreign countries, including Turkey, Qatar and Saudi Arabia.
There have been growing questions about the potential conflicts of interest posed by Trump's continued business interests and his role as president. A poll by CNN found that 6 in 10 Americans believe Trump is not doing enough to address conflicts of interest.
His tweets said he is not mandated to leave his business by law, but that "I feel it is visually important, as President, to in no way have a conflict of interest with my various businesses."
Trump also said he is doing so "in order to fully focus on running the country in order to make America great again." Legal documents are being crafted which take him completely out of business operations, he claimed. "The Presidency is a far more important task!"
While details about his planned separation from the business are not yet known, many ethics government experts have questioned whether simply turning his businesses over to his children does enough avoid conflicts of interest.
Related: How President-elect Trump could eliminate conflicts of interest
Ethics lawyers say Trump should follow predecessors Jimmy Carter, Bill Clinton and George W. Bush and use a blind trust.
A blind trust would mean that Trump would sell his assets and put the proceeds in the hands of a trustee with "no preexisting business relationship" with him, said Richard Painter, the chief White House ethics lawyer for former President George W. Bush. "It certainly can't be your own family members."
Painter said that Trump's family plan won't solve problems caused by a constitutional prohibition on federal office holders from accepting a "present, emolument, office or title" from a foreign country. "No matter what, they are going to have to unwind the business relationships with any foreign governments or company controlled by foreign governments," said Painter.
Democrats in Congress have also made clear that they will raise the issue of conflicts of interests, although being in the minority limits their ability to hold hearings. But all of the Democrats on the House Oversight Committee recently signed a letter demanding that its Republican chairman, Jason Chaffetz of Utah, start reviewing Trump's financial arrangements.
"Mr. Trump has exhibited a shocking level of disdain for legitimate bipartisan concerns about his conflicts of interest," the letter said.
There have also been calls for the media for Trump to liquidate his business interests, including from the conservative Wall Street Journal editorial page. But Trump told reporters and editors from The New York Times last week that selling his business would be "a really hard thing to do," complicated by his real estate investments.
Related: Trump has gone longer than other presidents-elect without a news conference
The fact that he will hold a news conference is significant in itself. He has gone longer than any other recent president-elect without holding a press conference.
Most did it within the first three days following their election.
While Trump has sat down for interviews with some journalists, including Leslie Stahl from 60 Minutes and the New York Times, he has not held a press conference since July 27, which was shortly after the Republican National Convention.
-- CNN's Jon Sarlin contributed to this report.