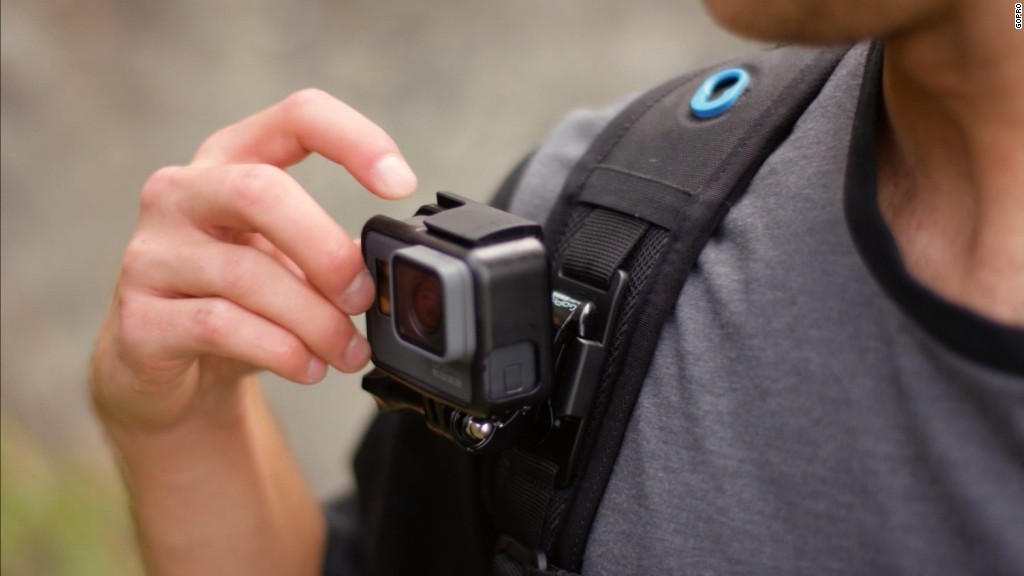 GoPro is going lean.
The action camera maker announced Wednesday it is cutting 15% of its workforce and eliminating its entertainment division in an effort to return to profitability next year.
GoPro (GPRO) also announced that its president, Tony Bates, is planning to leave at the end of the year after a little more than two years at the company.
The layoffs, which are said to impact more than 200 employees, come just weeks after GoPro posted a significant sales decline and larger-than-expected net loss for the third quarter.
On a conference call with analysts after its most recent earnings release, GoPro execs said they plan to reduce operating expenses to ensure profitability, but stayed vague on where those cuts would come from.
Related: GoPro recalls Karma drone because it loses power mid-flight
GoPro has struggled to expand beyond its niche market of people who want action cameras.
The company bet it could become a destination for original content from those using its devices. But the decision to nix the entertainment division suggests this plan didn't pan out.
In mid-September, the company announced a new version of its classic camera and expanded into drones with the launch of the Karma. The drone product launch was mired by a recall as some devices lost power while in the air.
GoPro couched the layoff and executive announcements in a release touting a 33% year-over-year increase in camera unit sales on its website between Thanksgiving and Cyber Monday, suggesting a promising start to holiday sales.
"We have a lot of work to do to finish the quarter and our fiscal year, however our HERO5 cameras have been very well-received by critics and consumers alike," Nicholas Woodman, GoPro's founder and CEO, said in a statement.
GoPro stock was up 3% in early morning trading following the announcements.