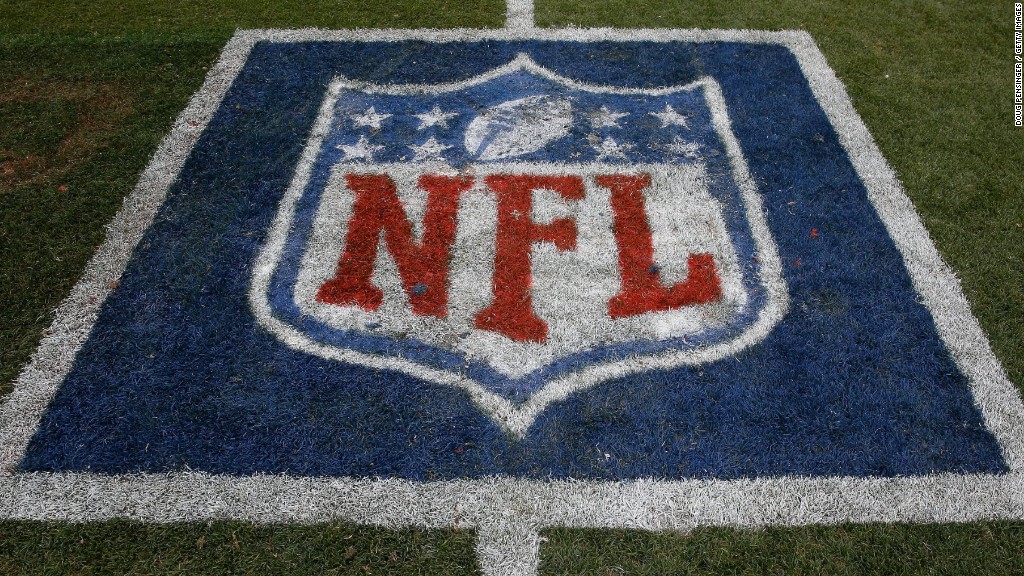 NFL players will be sporting some very unique cleats this week. And they won't be fined.
That's because it's part of the league's "My Cause, My Cleats" campaign, players will don cleats with artistic graphic designs that highlight causes they support.
The players will be raising awareness about issues like domestic violence, rare diseases, animal cruelty, child abuse, autism and racism. They'll also be supporting foundations that help people with mental health issues, single mothers and low-income students.
The cleats can only be worn during Week 13 of the season. Their vibrant patterns are a huge departure from the usual guidelines for game time cleats.
Typically, all of the players on a team must wear shoes with the same dominant colors. Things like brand names and logos generally aren't allowed and when players break the rules, they get fined -- $6,076 for the first infraction and $12,154 for subsequent ones.
The league and players worked on the campaign for 18 months and several of the players' stories were featured on The Players' Tribune website.
Over 500 of the league's nearly 1,700 players are taking part. They can also raise money for their causes by auctioning off their shoes at NFL Auction and 100% of the proceeds will benefit their charities.​
The Broncos' Von Miller will wear cleats with an eye chart on them in support of his foundation, Von's Vision. Through his foundation, Miller provides low-income kids with eye exams and glasses.
Stefon Diggs of the Vikings has cleats with hand-painted anatomical hearts on them to support the American Heart Association.
Logan Ryan of the Patriots is wearing cleats to support shelter dogs.
Corey Moore of the Houston Texans has cleats with this message: "Stop the bullying and the world would be a better place."
The Steelers' William Gay will wear purple cleats to raise awareness about domestic violence and support the Women's Center & Shelter of Greater Pittsburgh.
Charles James II of the Houston Texans has cleats with puzzle pieces on them to support Autism Speaks.
Jaylen Watkins of the Philadelphia Eagles will sport cleats that raise awareness about prostate cancer.
"Honey badger" Tyrann Mathieu of the Cardinals has cleats with the words "sideline racism" on them. His cause is Rise to Win, an organization that tries to improve race relations through sports.
The Vikings' Anthony Barr will wear shoes that raise awareness about his foundation, Raise the Barr, which supports single mothers as they further their education.
Barr's teammate Jeff Locke had his shoes designed by fourth through eighth grade students he tutors through the Athletes Committed to Educating Students program.
And Allen Robinson of the Jaguars will don cleats in support of his Within Reach Foundation. The foundation provides resources to help low-income and inner-city students succeed.