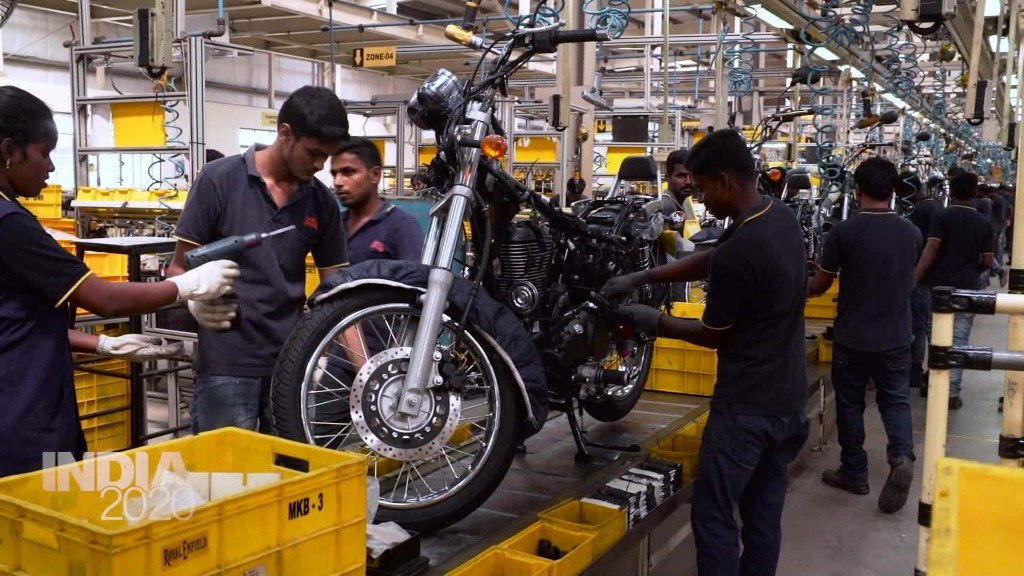 India's cash crisis has triggered a collapse in car sales.
Several top automakers reported a sharp drop in sales in November following the government's decision to scrap most of the banknotes in circulation.
The ban on 500 rupee and 1,000 rupee notes is meant to stymie tax evaders and the corrupt. But it is creating havoc in an economy dominated by cash.
Related: India's cash crisis could kill its economic boom
India's Tata Motors (TTM)-- whose parent company also owns Jaguar Land Rover -- reported a drop of 28% in domestic sales, while competitor Mahindra & Mahindra sold about 38% fewer vehicles last month than in October.
Foreign carmakers also took a hit. Korea's Hyundai (HYMTF) and France's Renault (RNLSY) saw their sales slump by 20% and 22% respectively.
"Consumers have been a little wary with the cash situation," said Snehdeep Bohra, a corporate analyst at Fitch Ratings. "People are thinking how long this disruption will last, and accordingly they want to preserve liquidity to some extent."
Related: Mobile payments firms are cashing in on India's rupee crisis
While cars are rarely financed using cash, the shortage of big rupee notes has made Indians more cautious with their money in general.
India is the world's fifth biggest market for new cars, and its automotive industry has been growing fast. Figures from the Society of Indian Automobile Manufacturers showed 10% growth in production and 11% growth in sales between April and October, compared to the same period last year.
But the cash crunch could stall that growth, at least in the short term.
Cash is much more widely used in India's rural areas, and the impact is showing. Mahindra & Mahindra's tractor sales crashed by 63% in November.