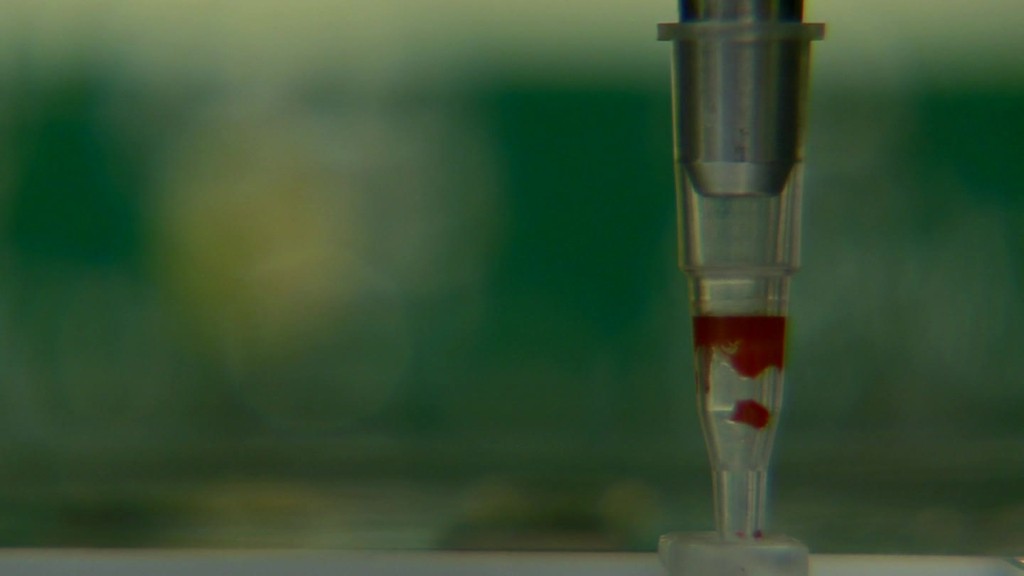 Donald Trump's pick for secretary of Defense has ties to Theranos, a troubled Silicon Valley startup.
On Thursday, President-elect Trump said he would nominate retired Marine General James Mattis for secretary of Defense.
After retiring in 2013, Mattis became a board director at Theranos, a company founded in 2003 by then 19-year-old Stanford dropout Elizabeth Holmes.
"The strength of the leader's vision in the military is seen as the critical element in that unit's performance," Mattis said in a 2014 Fortune piece about Holmes. "I wanted to be around something again that had that sort of leadership."
The blood-testing startup was billed as a classic industry disruptor -- offering a cheaper, more efficient alternative to traditional medical tests. And Holmes, whose mother was a congressional committee staffer and whose father worked for government agencies, was the darling of the tech industry. Her company was valued at $9 billion, making her a self-made billionaire on paper.
Related: Walgreens sues Theranos for breach of contract
A Wall Street Journal report in October 2015 put a spotlight on the company's questionable technology and testing methods. It drew closer scrutiny to the company, including the fact that its board was made up of primarily military and intelligence professionals.
It had few people from the medical industry and no big names from the tech or venture capital world.
According to the Washington Post, Mattis' relationship with Holmes dates back to 2011, when they met at a Marine Memorial event. Mattis was interested in Holmes' technology for use on the battlefield.
Holmes reportedly reached out to Mattis in 2012, after a military official flagged Theranos' technology to the FDA. She wanted Mattis to use his authority to dispel any concerns. Mattis forwarded the emails internally, indicating a sense of urgency in moving forward with the technology, but it never took off.
Vanity Fair reported that Mattis denied any FDA interference. He said he was "interested in rapidly having the company's technologies tested legally and ethically."
In the past year, Theranos has voided two years of blood tests, faced federal probes, pivoted away from blood testing -- and Holmes has been banned from owning or operating a lab for two years.
Most recently, it's been sued by investors and Walgreens, once its biggest partner.
Mattis, however, is still on the company's board of directors, according to its website. Theranos did not immediately return CNNMoney's request for comment about his involvement.
Mattis isn't the only powerful figure who has been caught in Theranos' mess.
On Monday, the Wall Street Journal reported that its own Rupert Murdoch had invested $100 million in the company. But he'd never been publicly linked to the company before.
Riley Bechtel, chairman of construction giant Bechtel Group, was an investor and board member at Theranos. But as part of changes that Theranos announced on Thursday, it said Bechtel will be retiring from its board.