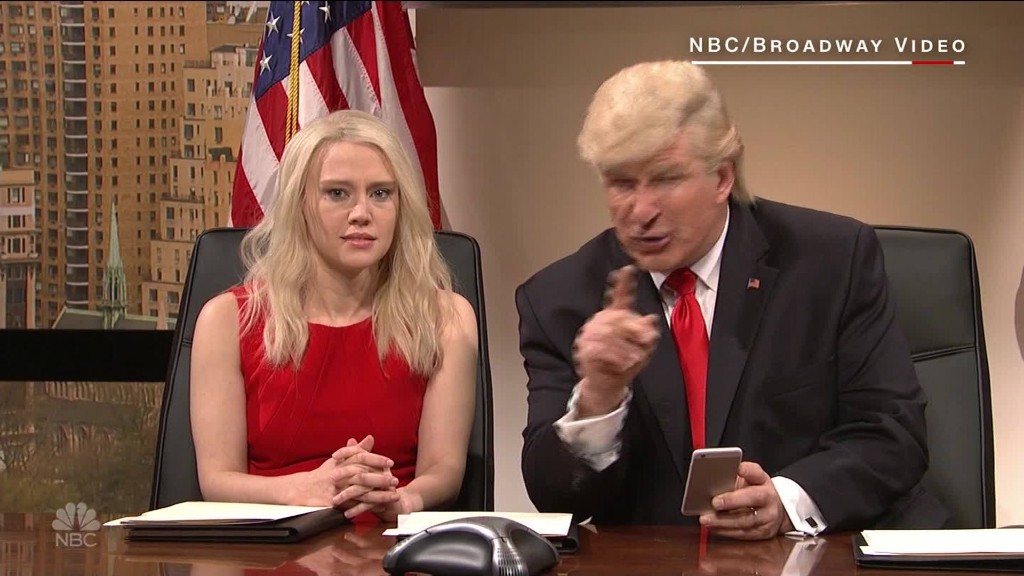 President-elect Donald Trump has once again taken to Twitter to criticize "Saturday Night Live," this time slamming the show over a sketch about him compulsively tweeting.
"Just tried watching Saturday Night Live - unwatchable!" Trump tweeted. "Totally biased, not funny and the Baldwin impersonation just can't get any worse. Sad."
Trump didn't even wait until the show was over to give his opinion, tweeting his take during the live NBC broadcast on Saturday night.
Alec Baldwin, the man who has played Trump all season on the longtime sketch comedy series, responded directly to Trump.
"Release your tax returns and I'll stop," Baldwin tweeted during the broadcast.
The sketch that apparently upset Trump included Baldwin as the president-elect uncontrollably retweeting random people instead of listening to a security briefing. This included Baldwin singing Britney Spears' "Oops, I Did It Again" as his Trump continued to send out tweets despite his advisers asking him to pay attention.
This is the third time since October that Trump has been critical via his Twitter account of "SNL," a show he hosted just last year.
In October, Trump said that it was time to end the "boring and unfunny" show. Then two weeks ago, Trump again said that show wasn't funny, adding that it was "biased" and asking about "equal time for us." Baldwin responded to that tweet as well, noting that there isn't any more equal time to be given since the election is over.
Related: Donald Trump says 'SNL' was 'biased' and asks for 'equal time for us'
The back and forth has become so commonplace in the past weeks that some feel that it will be the template for the next four years of Trump's presidency.
"Every SNL cold open gonna be Trump-related for the next four years," tweeted Elahe Izadi, a pop culture writer, for the Washington Post. "And then every week we're gonna have the president tweet about how he hates SNL."
NBC had no comment regarding the president-elect's tweet.