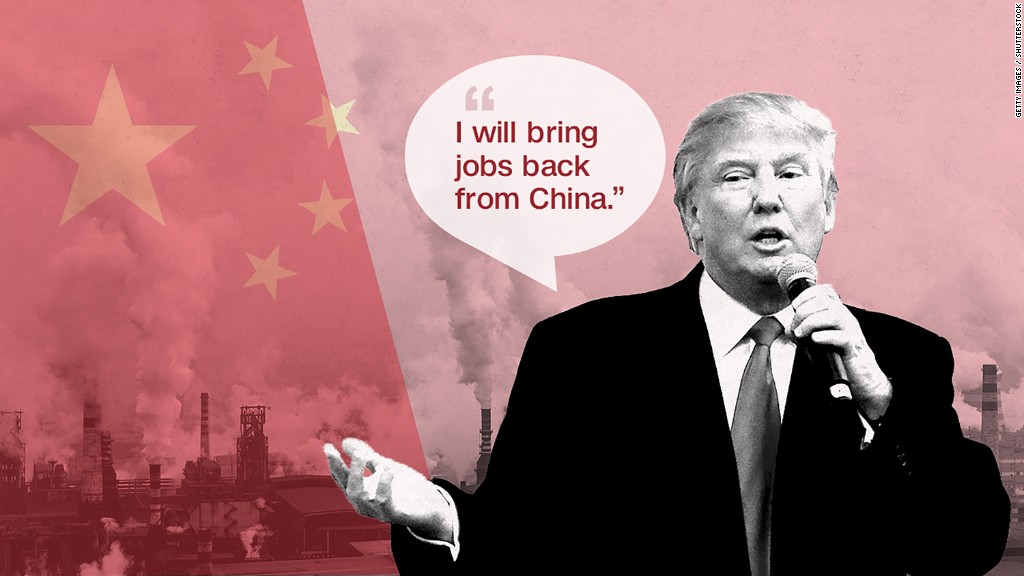 President-elect Donald Trump has revived some of his China-bashing from the campaign trail -- but the misleading claims still puzzle economists.
Trump accused China late Sunday of gaining an unfair advantage over American companies by devaluing its currency and slapping heavy taxes on U.S. products. The attack via Twitter came after a controversial phone call with Taiwan's president on Friday that had already ruffled feathers in Beijing.
Blasting China over its currency, the yuan, was a recurring theme of Trump's presidential campaign as he appealed to voters disillusioned with the effects of globalization. He labeled Beijing "a big abuser," arguing it has given Chinese exports a boost -- and cost America jobs -- by keeping the yuan artificially low.
Economists say that was probably true in the past, but China is now battling to stop its currency from falling too much.
Beijing has been trying to give markets a greater role in determining the value of its currency. Between mid-2005 and early 2014, the yuan rose about 30% against the dollar. But as the Chinese economy has slowed in recent years, the yuan has fallen back.
"The irony of it is they're actually giving the market more say, but the market wants it to be weaker," said Julian Evans-Pritchard, a China expert at Capital Economics.
Related: China just let its currency hit lows not seen since the financial crisis
Chinese leaders want to avoid a repeat of the sharp drops that freaked out investors in August 2015 and January 2016. Beijing has burned through hundreds of billions of dollars since last year in efforts to prop up the yuan as huge sums of money have flowed out of the country.
Its foreign currency war chest, while still substantial, has dwindled to its lowest level in five years.
Trump attacking China for manipulating the yuan is unlikely to improve matters, economists say.
"I think in practical terms, it wouldn't do his voters any favors if he does actually try to get China to stop intervening in its currency," Evans-Pritchard said. "If anything, it's just going to make its exports cheaper because the currency will start falling even faster."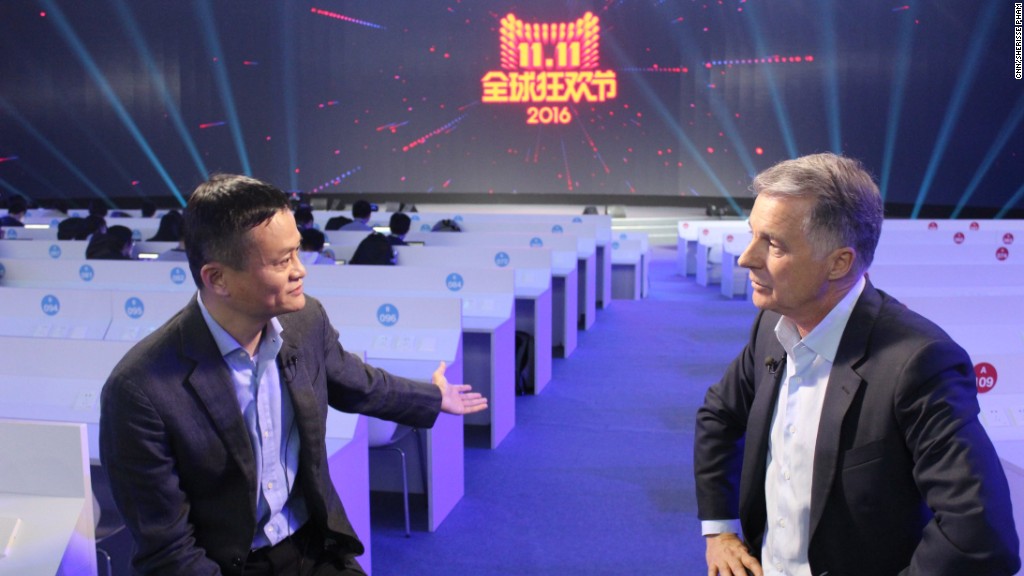 Trump's victory has also helped push the yuan to its lowest levels in about eight years. The U.S. dollar has surged against other currencies on expectations of a rate hike by the U.S. Federal Reserve this month and the potential for higher growth and inflation under Trump policies.
And since the U.S. election, the yuan has actually fallen less sharply against the dollar than many other emerging market currencies. And it has strengthened against the currencies of other major trading partners, like the euro and the Japanese yen.
Related: 3 ways Trump can slap tariffs on China and Mexico
During his campaign, Trump said he would label China a "currency manipulator," which would require the U.S. Treasury Secretary to hold talks with Beijing on the issue.
"I think it's just a good way for Trump to show he's being tough on China -- the symbolism is important -- without doing anything that would affect the trade relationship," Evans-Pritchard said. "It's an easy win."
Of much greater concern is Trump's threat to slap tariffs of as much as 45% on Chinese goods. If he follows through with that, the result could be a trade war that damages both economies.
Related: 8 reasons why starting a trade war with China is a bad idea
The yuan wasn't Trump's only beef on Sunday. He also claimed that Beijing "heavily" taxes U.S. products but that the U.S. doesn't tax Chinese goods.
Economists say it's unclear what he meant. A spokeswoman for Trump didn't respond to a request for more information late Sunday.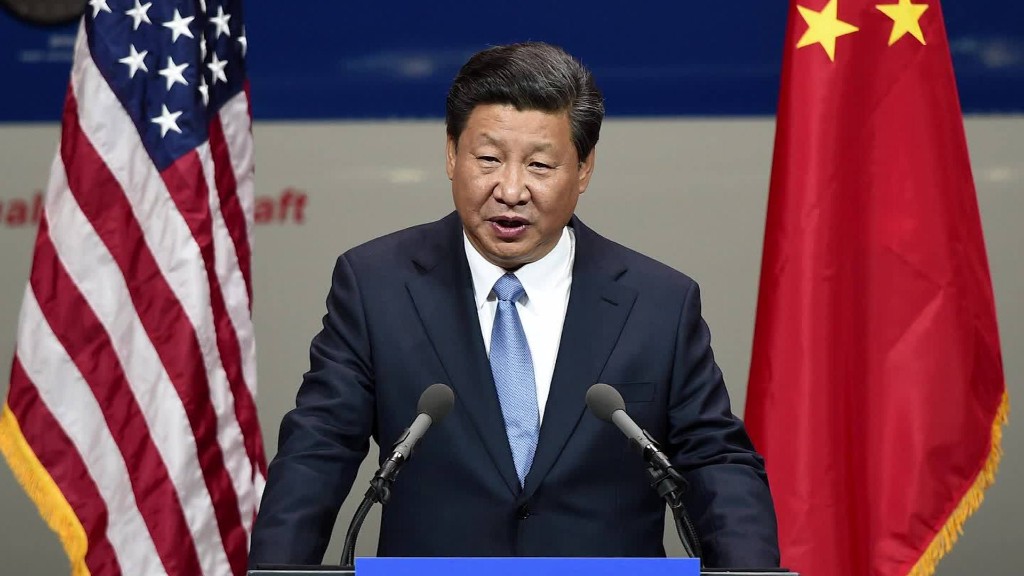 In March, fact-checking website Politifact looked into similar comments Trump made to The New York Times about a "tremendous tax" imposed by China. It rated the claim "mostly false."
Trump might be referring to the sales tax that China and many other countries charge but the U.S. doesn't. That tax isn't specific to U.S. products, though. It applies to all goods, whether they're made in China or overseas.
Related: TPP's death hurts America and helps China + Russia
Another possibility is that Trump is talking about import tariffs, which are generally higher in China than in the U.S. But the U.S. nonetheless imposes some degree of charges on goods from Chinese companies.
"It seems to me a lot of the issues he's focusing on now are either outdated or don't hold true," said Evans-Pritchard.
"Maybe he should focus on other grievances," he said, like China's restrictions on foreign investment or subsidies for state-run companies.