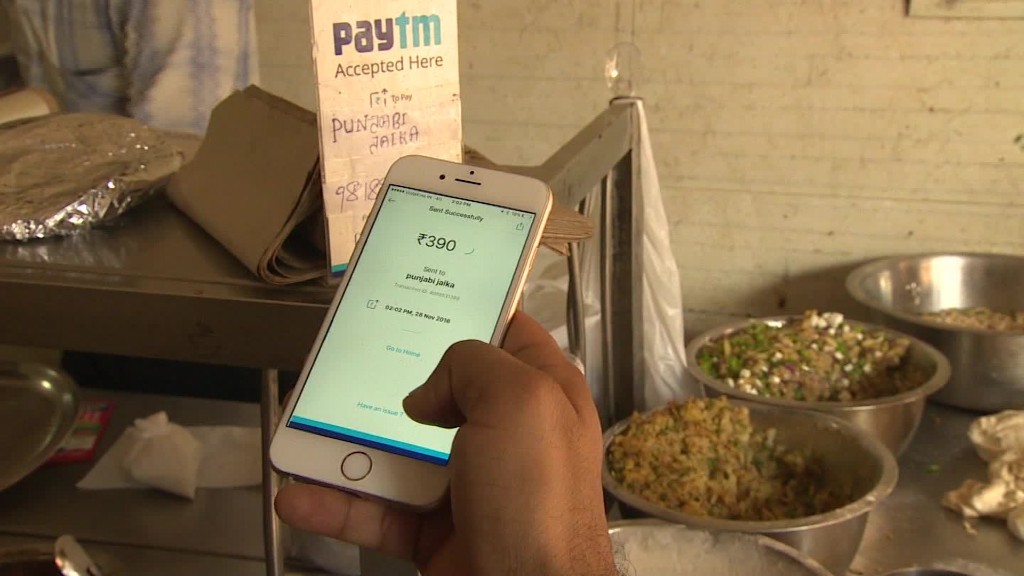 India's fight against tax evasion has turned up a surprising and suspicious declaration -- $29 billion from a family of four.
The Finance Ministry said Sunday that the family from Mumbai claimed to owe the staggering amount -- two trillion rupees in local currency -- during a government tax amnesty program that ended in September.
That's three times the combined $9.8 billion that nearly 72,000 other people declared under the entire program. It's also higher than the estimated net worth of India's richest man, Mukesh Ambani, which currently stands at $22.7 billion.
Related: India's tax dodgers still hiding hundreds of billions
Prime Minister Narendra Modi has made it his mission to stamp out corruption and tax evasion in India, where less than 2% of the population pays any income tax at all. The government loses out on hundreds of billions of dollars in revenue every year.
It is not yet clear why the family of Abdul Razzaque Mohammed Sayed -- including his wife, sister and son -- submitted the multibillion-dollar sum for the tax amnesty.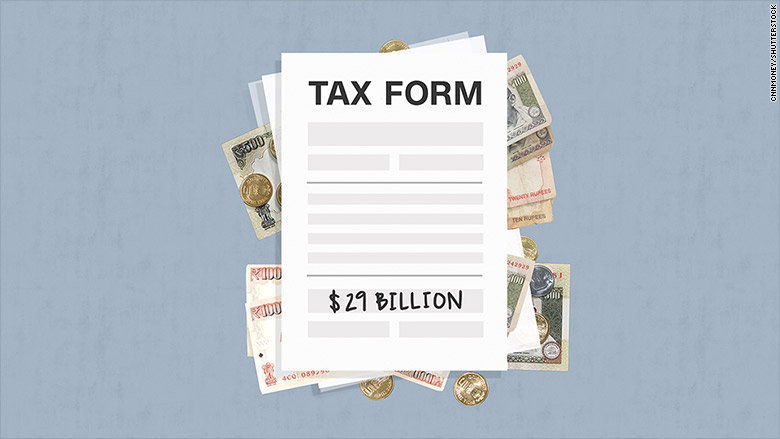 The government has rejected their declaration, saying it's suspicious for a family of "small means," and is investigating.
Under the amnesty program, people who voluntarily declared illicit income were allowed to keep 55% of the money.
The Mumbai tax investigations department declined to comment on the Sayeds' case. CNNMoney wasn't immediately able to contact the family for comment.
Related: India's boom continues but for how much longer?
A $2 billion declaration from a businessman named Mahesh Shah in the western state of Gujarat raised similar red flags, the Finance Ministry said.
In an interview Saturday on local news channel ETV Gujarati, Shah admitted to taking "black money" -- another term for untaxed income -- from other people in exchange for a commission. He declined to give details on who it came from.
Meghdoot Sharon, a journalist who was present at the ETV studio, told CNNMoney that income tax officials arrived while the interview was in progress and took Shah away.
CNNMoney wasn't immediately able to contact Shah directly for comment on Monday.
Related: Mobile payments firms are cashing in on India's rupee crisis
The big tax amnesty that ended in September isn't Modi's only effort to clean things up.
He shocked the citizens last month by suddenly banning all 500 rupee and 1,000 rupee notes, the two highest denominations that accounted for 86% of India's currency in circulation.
The move has plunged the cash-dependent country into chaos, with millions still lining up almost a month later to deposit now useless notes at banks.
The government has also given Indians with untaxed income yet another chance to come clean, with parliament approving a new amnesty until the end of this month allowing people to keep half the money they declare.