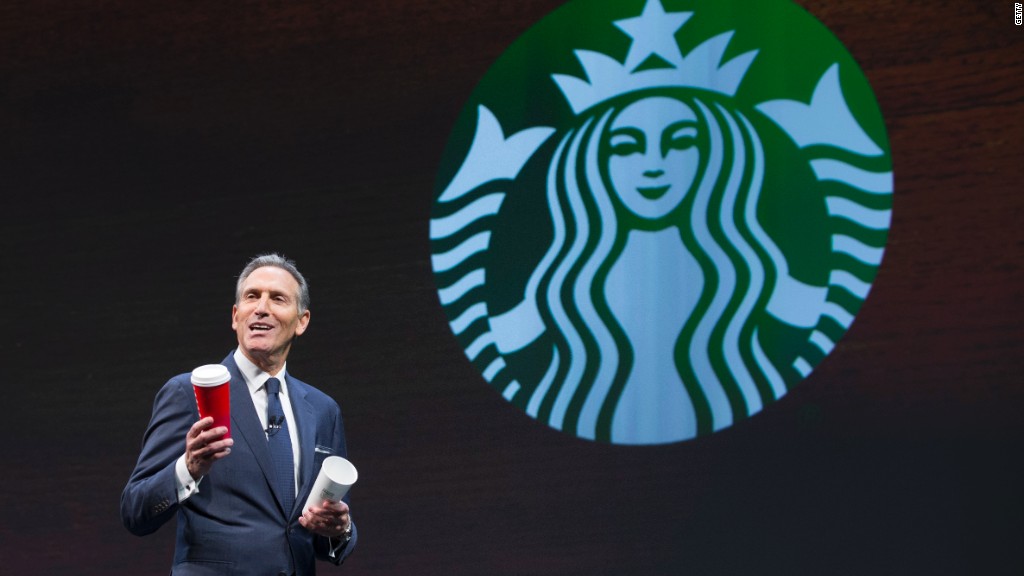 The last time Howard Schultz let go of the reins at Starbucks, it didn't go so hot.
Sixteen years later, Schultz is once again stepping down as CEO. But the visionary Starbucks leader insists this transfer of power is totally different.
"I made mistakes many years ago. It was a different time in my life. I wasn't as emotionally prepared as I am now," Schultz told CNN's Poppy Harlow on Wednesday from the sidelines of the annual Starbucks investor conference in Manhattan.
When Schultz resigned as CEO the first time, Starbucks sales slowed, the coffee giant veered into far-flung ventures like selling CDs and Schultz was accused of meddling with the decisions of his successors. Eventually, Schultz returned to power to quite successfully right the Starbucks (SBUX) ship.
Schultz said he is "more than ready" to hand over power to Starbucks President Kevin Johnson, his No. 2 exec for the past two years who has a deep background in technology from his time at Juniper Networks (JNPR) and Microsoft (MSFT).
"Kevin is going to be the CEO of the company. He has the last word," said Schultz, who plans to remain with the company as executive chairman.
Unlike the last time, Schultz said he has "every ounce of confidence" in the new management team's ability to lead Starbucks. In fact, Schultz insists that Johnson's "skillbase and experience is better suited to run Starbucks" in the future than he is.
He pointed to Johnson's talents in dealing with a global enterprise and customer technology, two key focuses of growth for Starbucks in the years ahead.
Related: Can Starbucks' new CEO escape shadow of Schultz?
For his part, Johnson insists he's not trying to become the next Howard Schultz.
"I realize I'm not Howard. I'm Kevin. I'm going to lead in an authentic way," Johnson told CNN.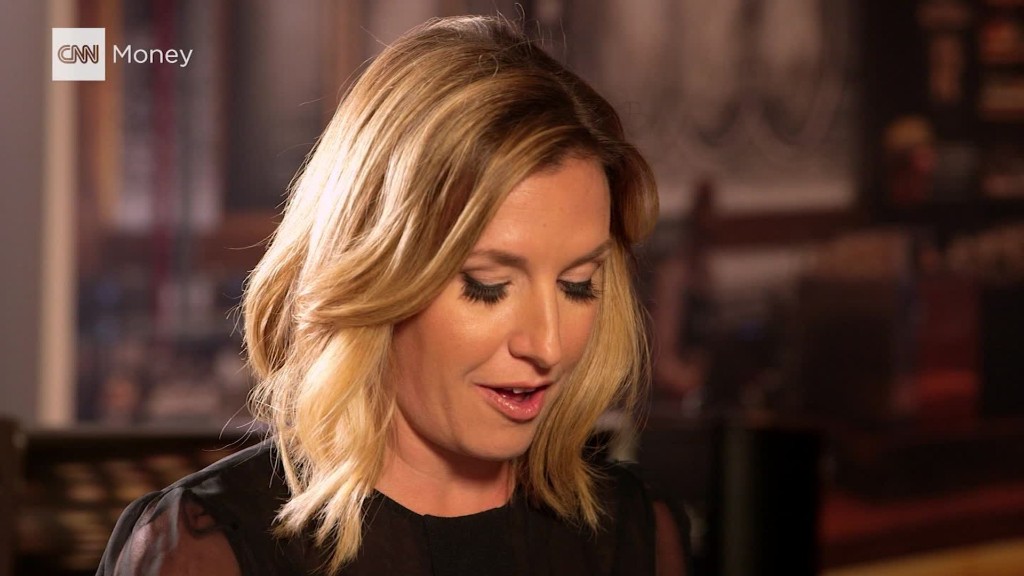 Johnson said his imprint on Starbucks will not include replacing baristas with robots, despite other companies like McDonald's (MCD) increasingly relying on technology to do tasks that humans once did.
"We're in the business of human connection," Johnson said. "I can't ever see a world where you go into a Starbucks and you don't have a smiling, passionate barista preparing a beautiful handcrafted coffee with love."
Even though Schultz may be taking more of a back seat at Starbucks, Johnson insisted the company will continue to take positions on social issues like it has in the past on gun control and gay rights.
"We're not afraid to take a stand or have a voice," said Johnson. "That is part of the fabric of the company and it's not going to change."
Schultz, who endorsed Hillary Clinton in the recent election, plans to dedicate more of his time to tackle the Starbucks social impact agenda. Recent efforts here include trying to create housing for the homeless in Seattle and focusing on Americans who go hungry.
"It's not a political cause. It's a cause for humanity," Schultz said. He added that Starbucks won't do anything that would be "disrespectful" to President-elect Donald Trump.
Related: Trump transportation pick made $1.2 million from Wells Fargo
Before the election, Schultz criticized the "division and vitriolic statements" from the campaign for creating "hatred or bigotry."
Asked if he's seen encouraging signs from Trump and his team, Schultz said it's "too early" to say.
But Schultz emphasized Americans have a "moral obligation" to ensure Trump is "successful." Schultz added that his advice for Trump would be that the country "needs unity and needs to come together."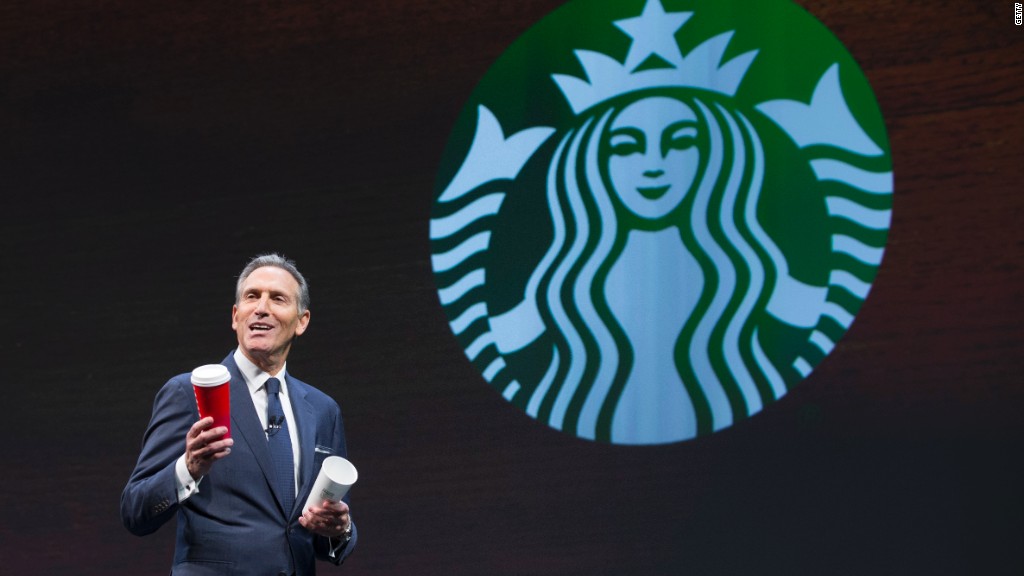 Given his blue-collar upbringing and incredible success story, Schultz has been mentioned as a possible future presidential candidate. He was even considered to be Clinton's VP. In September, Schultz said, "this is not the right time," but added, "I'm still a young man."
Asked if Trump's victory changes things, Schultz simply said, "I am deeply committed to all things Starbucks at this time."