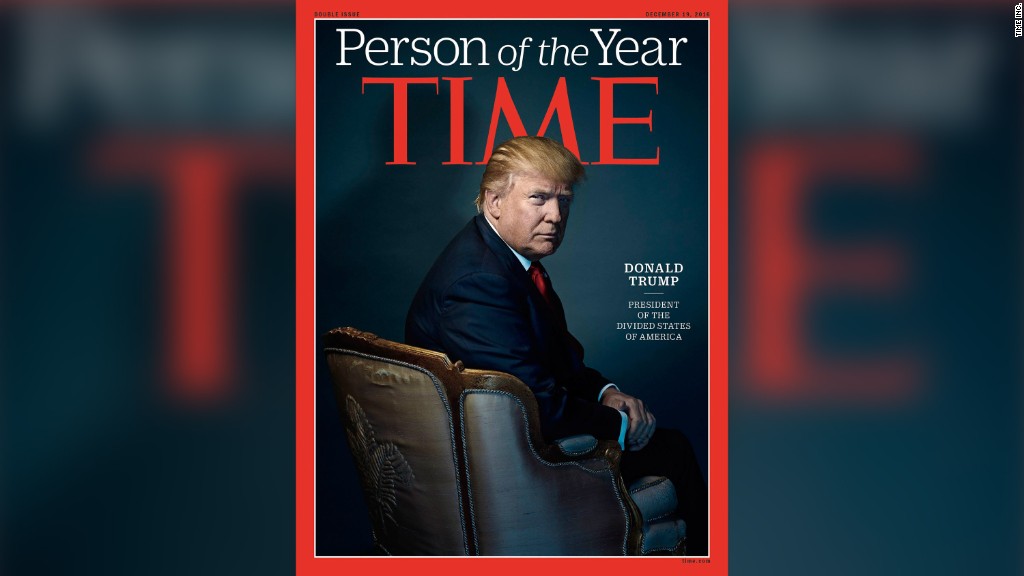 Before the election, prominent stock pickers warned the Dow would plunge 1,000 points if Donald Trump was elected. In reality, the exact opposite has happened.
Trump euphoria has sent the index up over 1,200 points in the four weeks since Trump's shocking defeat of Hillary Clinton. On Wednesday, a burst of buying has sent the Dow surging nearly 300 points to new all-time highs.
The Dow is now within striking distance -- roughly 500 points -- from the pivotal 20,000 milestone.
Wall Street is betting that Trump will be great for business and help accelerate the U.S. economy. Trump has promised to slash taxes, roll back costly regulations and spend big on infrastructure.
Trump's less business-friendly promises -- tearing up NAFTA, breaking up the big banks and auditing the Federal Reserve -- have largely been shrugged off as campaign rhetoric.
Related: Trump market rally could be derailed unless...
Neil Hennessy, president of mutual fund Hennessy Funds, believes more good times are coming and the Dow will soon eclipse 20,000.
"If you're not in equities, you're crazy," Hennessy said. He predicted more cash will flow into stocks as Americans realize how much bonds have tanked since the election, a trend he expects will continue. Bonds have struggled badly due to higher growth and government spending forecasts under Trump.
The U.S. stock market has greeted Trump much more warmly than it welcomed President Obama. During the same period after Obama's 2008 victory, the Dow had fallen 1,000 points. Of course, during much of Obama's term stocks have rallied: the Dow has gained close to 10,000 points since he was elected.
Not even Trump himself has been able to stop the post-election euphoria on Wall Street. Trump put the pharmaceutical industry on notice on Wednesday, warning he will lower controversial drug prices. The comments, in an interview with Time, spooked biotech stocks, but had little impact on the rest of the market.
Likewise, stocks rose on Tuesday even after Trump took a surprisingly strong stance against American aerospace giant Boeing. Trump's threat to cancel Boeing's Air Force One contract only caused a brief dip in Boeing's (BA) stock price and the Dow closed at a record high.
Related: Trump euphoria forgets scary campaign promises
But will the Trump rally continue?
One leading indicator of future performance suggest it may. The closely-watched Dow Transports broke out to its first record high since 2014 on Wednesday. Appropriately, the previously-struggling index of economically-sensitive stocks has the ticker symbol of "DJT."
But history shows that a post-election party on Wall Street doesn't always translate to a strong economy, or stock market. As CNNMoney's Paul R. LaMonica noted, even Herbert Hoover enjoyed a 13% market surge following his 1928 victory -- just before the country plunged into the Great Depression.
The other risk is that the market's expectations may be getting out of hand. If Trump fails to deliver the pro-growth stimulus he's promised or his tough talk on trade backfires, stocks could be in store for a painful retreat.
"It would be irrational to think we're not due for a pullback soon," said Art Hogan, chief market strategist at Wunderlich Securities.
Hogan pointed out that much of Trump's stimulus promises will take time to get enacted, especially in slow-moving Washington.
"It's not like you get sworn in and you get to wave a magic wand," he said.
--CNNMoney's David Goldman contributed to this report.