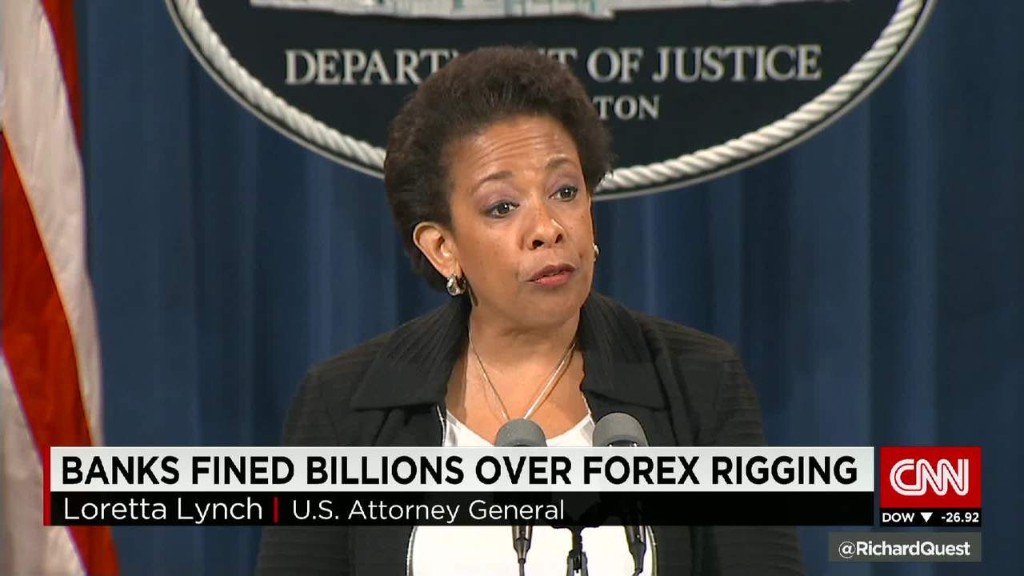 Europe has fined JPMorgan Chase €337 million ($360 million) for manipulating a key interest rate.
The European Commission on Wednesday announced €485 million ($520 million) in fines against three banks -- Credit Agricole (CRARY), HSBC (HSBC) and JPMorgan (JPM) -- that colluded in order to manipulate the Euro Interbank Offered Rate, or Euribor.
The regulator said the banks had acted as a "cartel."
The fines were based on the banks' sales in Europe and the scope of their wrongdoing. JPMorgan faced the largest penalty, while Credit Agricole was fined €115 million ($123 million) and HSBC must pay €33 million ($35 million).
JPMorgan denied manipulating the rate, which is used to determine interest rates on financial products around Europe.
"We did not engage in any wrongdoing," the bank said in a statement. "We will continue to vigorously defend our position against these allegations, including through possible appeals to the European courts."
In a statement, HSBC also denied any wrongdoing and said it was reviewing its legal options.
Credit Agricole did not immediately respond to a request for comment.
Four other banks -- Barclays (BCS), Deutsche Bank (DB), RBS (RBSPF)and Societe Generale (SCGLF) -- reached a settlement with Europe in 2013 as part of the same investigation. They paid fines of €820 million ($879 million) in total.
Related: 5 big banks pay $5.4 billion for rigging currencies
Euribor is used to set rates on everything from home loans to complex derivatives. Major banks submitted information on a daily basis in order to set the rate.
Euribor became the subject of far-reaching inquiry in the wake of the financial crisis. Its cousin -- the London Interbank Offered Rate (Libor) -- was also investigated over manipulation.
European Commission investigators found that banks were able to manipulate Euribor rate between 2005 and 2008 by using chat rooms and instant messages to coordinate the submissions used to set the benchmark.
"The participation in such schemes was very lucrative for the banks," said Margrethe Vestager, Europe's top competition official. "Tiny tiny movements in the Euribor rate can have a huge impact because of the volumes of trading."