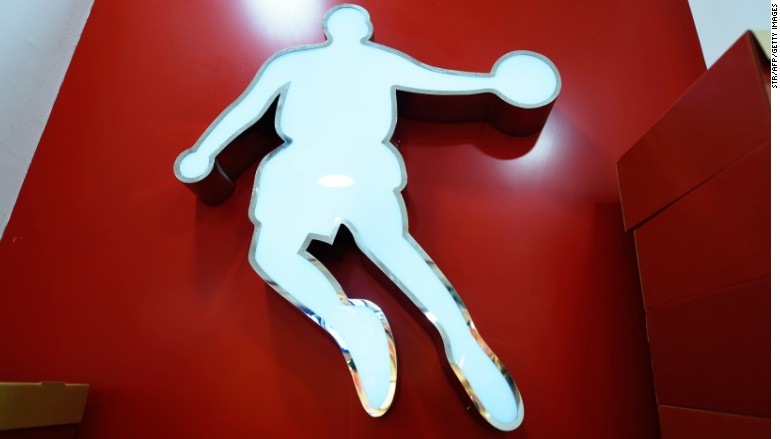 Michael Jordan just gained some serious ground in his battle with a Chinese sportswear company over the use of his name in the world's most populous country.
The basketball great has been locked in a legal fight with Qiaodan Sports for years. "Qiaodan" is the Chinese rendering of the name Jordan, and the sportswear firm's main logo bears a striking resemblance to the iconic Air Jordan image used on Nike (NKE) products.
China's top court ruled on Thursday that the Chinese company must stop using the two Chinese characters for "Qiaodan."
Big Western brands like Apple (AAPL) and Pfizer (PFE) have struggled to defend some of their product names in China. And Qiaodan Sports, which has more than 6,000 stores across the country, had won a series of victories against Jordan in lower courts.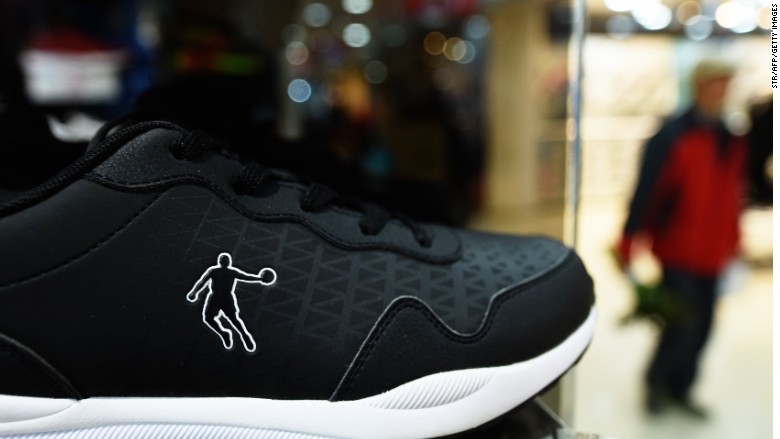 Jordan said that he was happy with Thursday's ruling.
"Today's decision ensures that my Chinese fans and all Chinese consumers know that Qiaodan Sports and its products have no connection to me," he said in a statement.
But the former NBA star, listed by Forbes as the highest paid athlete of all time, didn't get everything he wanted. The Supreme People's Court threw out some of Jordan's other requests, including a demand that the sportswear firm stop using "Qiaodan" in the Roman alphabet, which it does on some products.
Related: Apple loses 'iPhone' wallets lawsuit in China
Qiaodan Sports said that it would respect the court's ruling. But the company added that the decision doesn't affect the trademarks it currently uses, suggesting its main Jordan-esque logo isn't going away anytime soon.
The company hasn't been very subtle in the way it's exploited Jordan's image.
The former Chicago Bulls player has accused it of building its business through the unauthorized use of his Chinese name and renowned jersey number, 23. He says it even tried to trademark the names of his sons, Jeffrey and Marcus, in Chinese.
And the legal saga isn't over yet. A Shanghai court has still to issue a ruling in a separate lawsuit over the use of his name.
-- Serenitie Wang and Steve George contributed to this report.