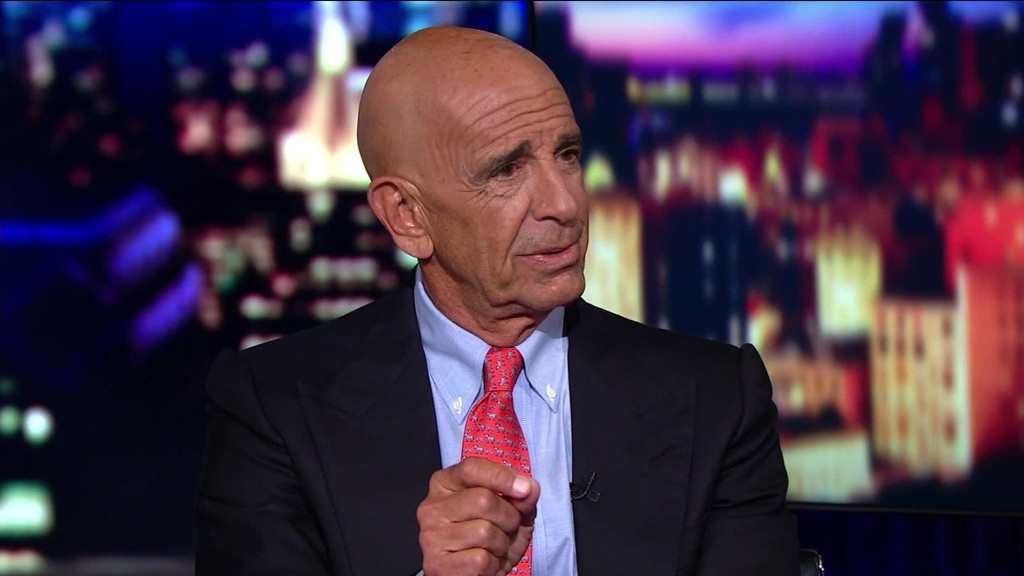 Democratic senators are urging President-elect Donald Trump to keep his campaign promise not to cut spending for Medicare and Medicaid.
"During your campaign for President of the United States, you differentiated yourself from your 16 primary opponents by noting that you were the only Republican who would protect Medicare and Medicaid," the senators, led by Elizabeth Warren of Massachusetts and Ron Wyden of Oregon, wrote in a letter to Trump. "After winning the election, you suddenly appear to be using language supporting policies that would gut Medicare and Medicaid programs."
The letter is the latest in Democratic lawmakers' efforts to paint Trump as a foe of vulnerable senior citizens and low-income Americans. On Wednesday, incoming Senate Minority Leader Chuck Schumer, House Democratic Leader Nancy Pelosi, Senator Bernie Sanders and others joined seniors and activists for what they billed as a #HandsOffMedicare press conference.
"Destroying Medicare and making seniors pay more is not what the American people voted for in the November election," Pelosi said. "Today, we will deliver a stern message to the Republicans in Congress: We will not stand by while Republicans dismantle the promise of a healthy and dignified retirement for working people in our country."
Medicare and Social Security were not a major focus of Trump on the campaign trail, though he did say that he would not reduce spending on the entitlement programs. In an April ad, Trump promised to "save Social Security and Medicare without cuts."
Related: Major changes for Medicaid coming under Trump and the GOP
As for Medicaid, Trump's campaign site called for turning Medicaid into a block grant, which many consumer advocates say would lead to cuts to the program. However, he also noted that the federal government should work with the states to make sure low-income Americans can obtain coverage.
In the senators' letter, they highlight how that position differs from the one on Trump's transition website and from those of his nominee to lead the Health and Human Services Department, Tom Price. The transition site says the administration will "modernize Medicare" and "maximize flexibility for states in administering Medicaid."
Related: Obamacare critic is Trump's pick for health secretary
These points are in line with how Price and House Speaker Paul Ryan would overhaul Medicare and Medicaid. The Republicans support allowing seniors to select from private insurance plans, in addition to traditional Medicare, and to receive what the GOP calls "premium support" to help cover the cost. And they would like to minimize the federal government's role in Medicaid funding by providing states with fixed grants to cover their low-income residents.
Democrats and left-leaning advocates say these plans would lower funding to these programs over time, leaving seniors paying more for health care and low-income Americans less likely to obtain coverage.