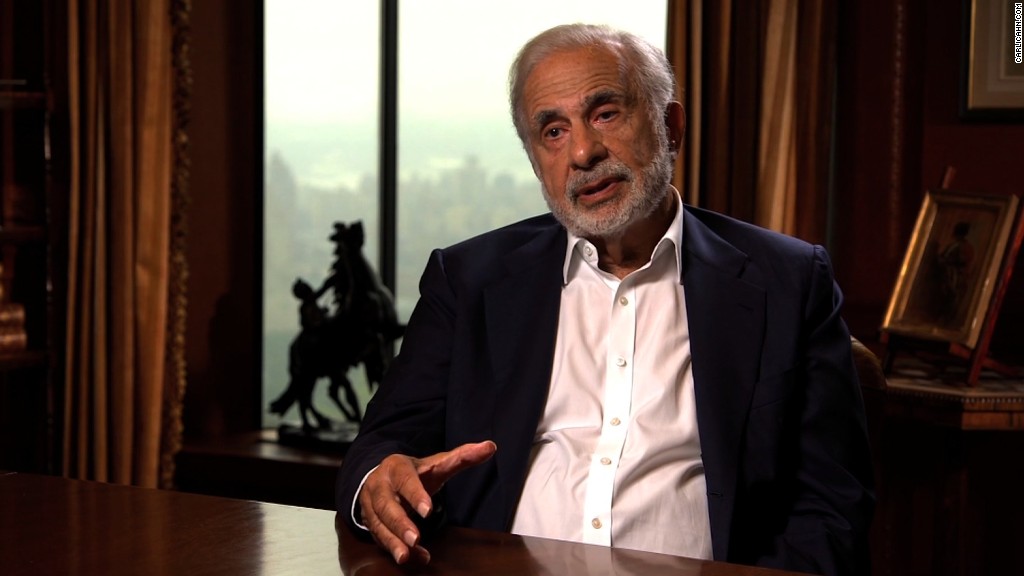 Even Carl Icahn, one of President-elect Donald Trump's biggest cheerleaders on Wall Street, thinks the post-election exuberance in the stock market has gotten a bit out of hand.
"It's gone too far," Icahn told CNN's Poppy Harlow on Friday by phone, while noting that it's always hard to time the market.
That's saying a lot. The billionaire investor was one of Trump's earliest backers on Wall Street, long before the Trump rally that has sent U.S. stocks surging over the past month.
Icahn is also the guy who is so confident in Trump that he literally left the election party in Manhattan early that night to buy stocks in the overnight markets as Dow futures plunged nearly 900 points amid the election results.
"I personally think it's a little overdone," Icahn said about the stock market rally.
The Dow has skyrocketed more than 1,400 points since Election Day and has closed at a record high 14 different times, including each of the past five days. The index is now less than 250 points from the 20,000 threshold.
Icahn believes that some investors, sensing lower taxes are coming in 2017, are waiting until January to sell winning stocks when taxes may be lower.
Related: Good to be on Trump blacklist. Stocks he bashed soar
Icahn said he's obviously "happy" he bet on the market, but added, "I'm sad I didn't buy a lot more."
The euphoria in the stock market is "completely related to Trump," Icahn said.
"The world believes things are going to be very bright. Now, is that the case?" Icahn asked.
The legendary investor cautioned that there are "many problems" and "bumps in the road" ahead, though he remains confident Trump is up for the challenge.
Icahn noted that investors have "perceived" this is going to be a "very pro-business presidency."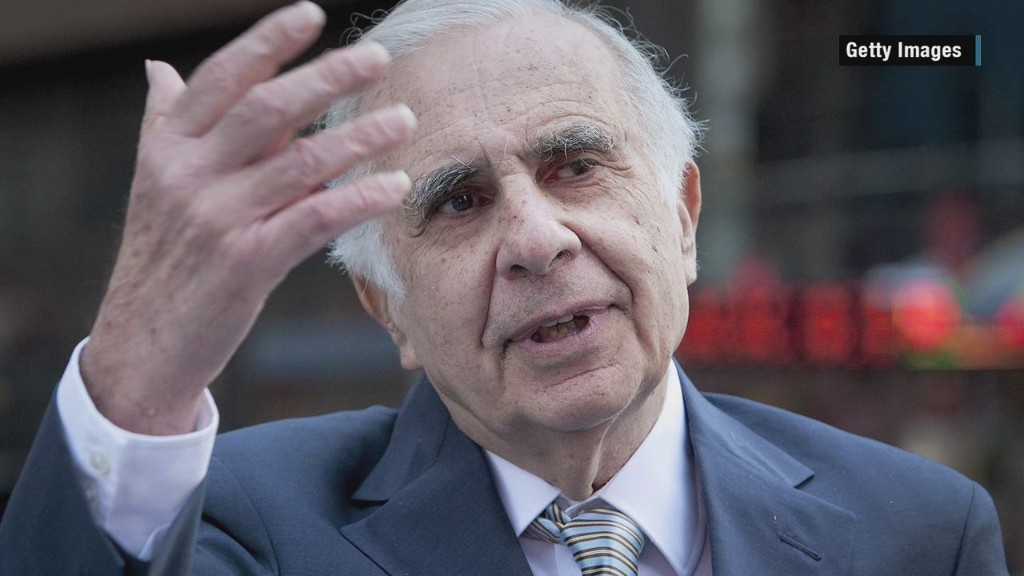 Related: Dow zooms over 1,200 points since Trump victory
However, Trump isn't in office yet so he hasn't had the chance to actually enact anything yet. And there's no guarantee the stimulus investors are banking on -- less regulation, lower taxes and more infrastructure spending -- will get done.
Critics of Trump's plans to cut corporate taxes argue that companies may not use their tax savings to create jobs and may instead choose to buy back their own stock.
Interestingly, Icahn agreed that the 2004 tax holiday led to an increase in share buybacks instead of job creation. Icahn even argued that some "share buybacks should be restricted" until companies have a certain amount of excess cash on their balance sheet.