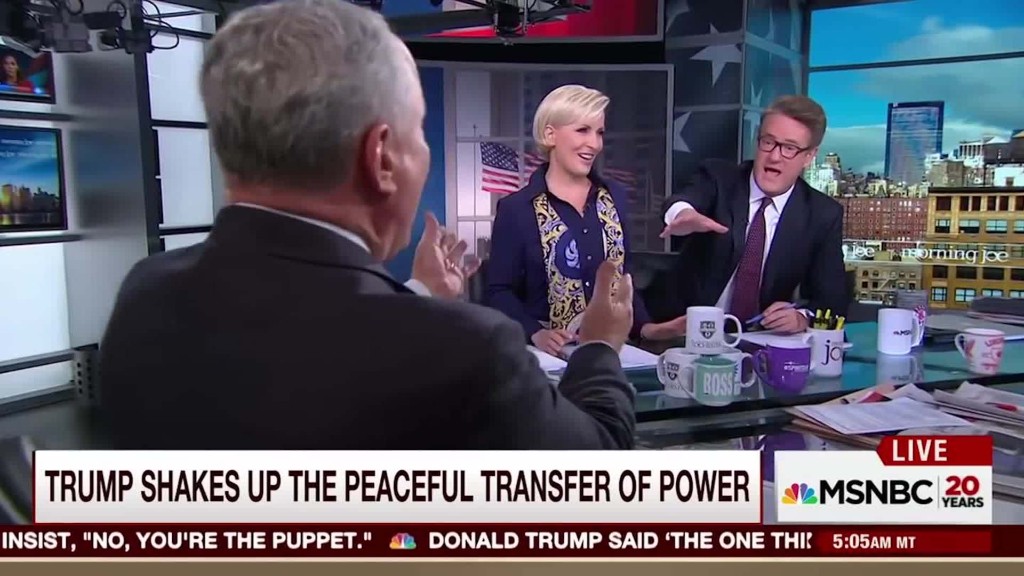 William Kristol, the founding editor of The Weekly Standard, a leading neoconservative voice for more than two decades, is stepping down and will become editor-at-large.
Stephen Hayes, the magazine's senior writer, will replace Kristol as editor-in-chief, while Richard Starr will become editor, helping to oversee day-to-day operations.
"It's good," Kristol told CNNMoney in an email. "Here at The Weekly Standard, we've always been for regime change."
The son of Irving Kristol, the so-called "godfather of neoconservatism," Bill Kristol served as chief of staff to Vice President Dan Quayle before founding The Weekly Standard in 1995, and co-founding the Project for the New American Century in 1997.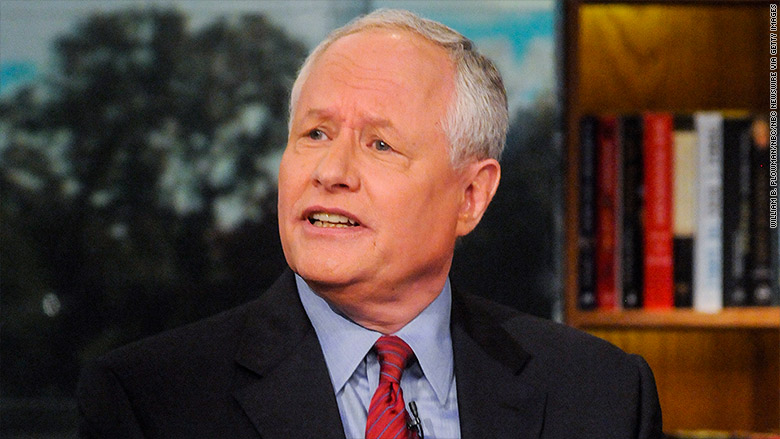 For 21 years, The Weekly Standard served as a platform for leading minds from conservative think tanks like the American Enterprise Institute, the Ethics and Public Policy and the Foreign Policy Initiative.
"When we started the magazine in 1995, we hoped we'd last a while," Kristol wrote in a note to readers. "It's gratifying that we're still going strong a generation later, and I appreciate more than I can say the efforts of all those who've made this possible."
More recently, Kristol played a role in the conservative revolt against Trump, even helping to get a third-party candidate (Evan McMullin) to stage a late, failed bid.
Hayes, who previously served as a senior writer for National Journal's Hotline, has become one of the Standard's most notable columnists and intends to preserve the magazine as a home for conservative and neoconservative thought.
"I don't think readers should expect too many changes in the magazine -- in either its tone or content," Hayes told CNNMoney. "So much of that was driven by Bill -- and Richard Starr and I will be relying on him to continue providing that guidance. We'll continue to do the kind of reported opinion and long-form narrative journalism that has been a trademark of TWS."
"Readers should expect that we will provide the same independent conservative voice that we brought to the 2016 campaign and that has served the magazine so well since it's founding in 1995," he said.
Ryan McKibben, the CEO of Clarity Media Group, which publishes The Weekly Standard, praised Hayes and Starr for their "deep institutional knowledge of The Weekly Standard and vast experience covering politics and culture in Washington and outside the beltway," and said he was "confident that they will build on the work of Bill Kristol and that the team at The Weekly Standard will continue to produce the kind of excellent reporting and commentary we've grown to expect."