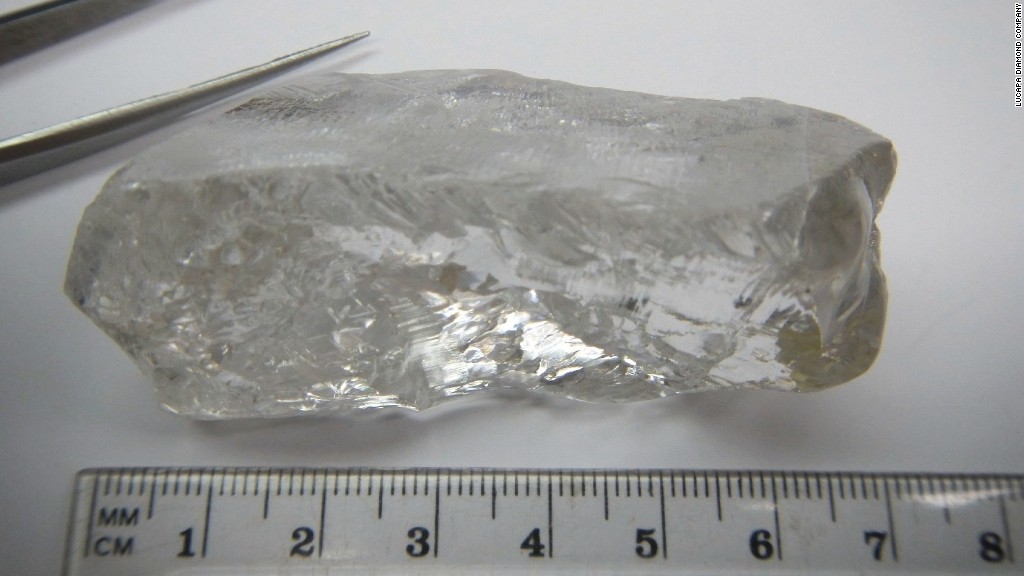 The global diamond trade is slowing, and the world's top supplier is blaming India's crackdown on illicit cash.
De Beers' sales of rough diamonds dropped to $418 million from $476 million over the past month, according to data from parent company Anglo American (AAUKF). That decline, the company said, is mainly because India decided to ban 500 and 1,000 rupee notes — its two largest — on Nov. 8.
"The trade in lower value rough diamonds is experiencing a temporary slowdown as a result of the demonetisation program in India," De Beers CEO Bruce Cleaver said in a statement.
India has one of the fastest growing diamond markets in the world, according to a report last week by Bain & Company. The consultants said India was likely to surpass Europe and Japan to become the world's third-largest diamond market by 2020.
But it's also a country heavily dependent on paper currency, with over 90% of transactions taking place in cash. It's not uncommon for Indians to purchase valuable jewelry, including gold and diamonds, with big bundles of rupee notes.
Last month's ban made 86% of the country's cash worthless, forcing Indian consumers to postpone many purchases — especially of luxury items. The government said the move was designed to hurt tax evaders and money launderers.
Diamonds aren't the only major industry to be hit. Several car companies in India also reported a slump in sales last month.