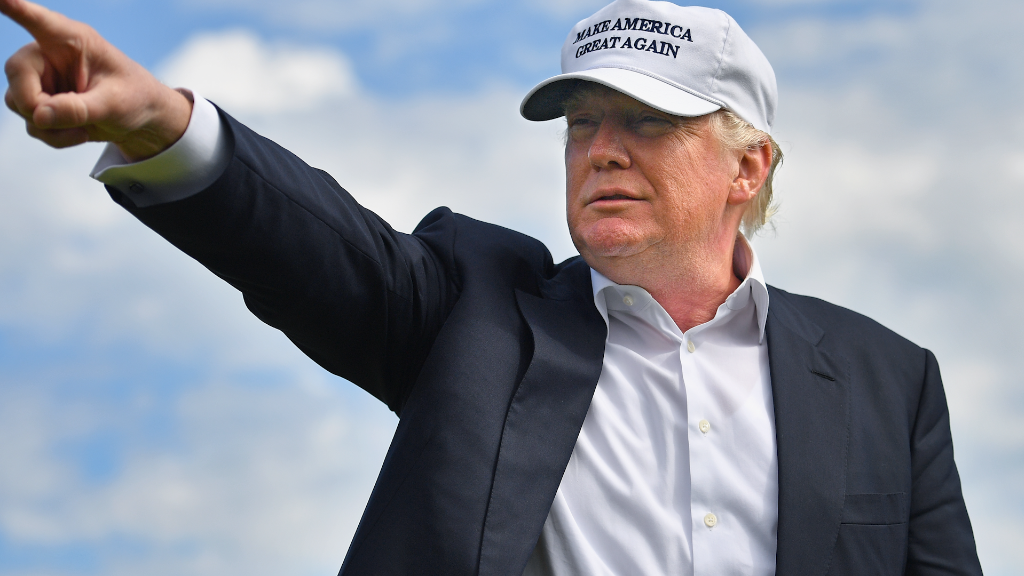 President-elect Donald Trump has proven to be as unconventional -- and at times outright hostile -- in his interactions with the press during his transition as he was in his campaign.
That posture has journalists bracing themselves for what looks like four years of freeze outs and silence from the incoming administration.
Morale in the media ranks dipped again Monday night, with the Trump team's announcement that the president-elect's press conference that had been scheduled for later this week -- which would have been his first since winning the election last month -- was postponed until next month.
Virtually every modern president-elect has held a press conference within a few days of his victory, an unofficial tradition in American politics that had in 40 years not been in real question prior to this year. Trump has not held a press conference in 139 days.
Related: Trump postpones news conference until January
The Trump team was dismissive of any concerns raised by the postponement, saying the president-elect and his lawyers are still wading through the complexities associated with his business empire. "This isn't exactly easy stuff," a Trump official told CNNMoney on Monday. One Trump source told Fox News that the delay was "not a big deal."
Reporters and editors would disagree, and many reacted to the news with frustration on Monday. Some pointed out that Trump's last press conference on the campaign trail was on July 27, when he encouraged Russia to hack Hillary Clinton.
Trump spokeswoman Hope Hicks did not respond to an additional request for comment on Tuesday.
Alleged Russian interference in the election is just one topic that would have likely been addressed at this week's press conference, originally scheduled for Thursday at Trump Tower in Manhattan. Trump would have also received uncomfortable questions about what was to be the primary subject of the press conference: his business and how he would address the conflicts of interest that will arise from it.
Trump was asked about those matters during his interview with Fox News anchor Chris Wallace on Sunday. And Trump has participated in other media interviews -- with "60 Minutes," the "Today" show and the New York Times -- since his victory over Clinton.
But Trump has also shown a preference for eschewing the press altogether and communicating to his more than 17 million followers on Twitter.
To Trump's most loyal supporters, who are as distrustful and disdainful of the news media as he is, that's a smart strategy. The Republican messaging maven Frank Luntz, a frequent critic of Trump, raised this point Monday night.
"Trump supporters say he is bypassing the press and 'speaking directly to us,'" Luntz tweeted. "So, I ask: Why do we still need press conferences?"
Luntz was deluged with responses from reporters who noted that Twitter enables Trump to avoid questions and that the social media platform doesn't lend itself to lengthy responses.
"It shows intellectual rigor and wide knowledge base to be able to answer broad array of questions without cheat-sheet ahead of time," Juliet Williams, a correspondent for the Associated Press, tweeted in response to Luntz.
Related: Senators to Trump: Sell your holdings
But Luntz might well have captured how Trump and his advisers plan to interact with the media, which might not resemble how previous administrations operated. There are still a number of important questions to be answered, on top of when he will finally hold that press conference. Is Trump considering any changes to the administration's relationship with the White House press corps? Will press briefings continue to be a daily feature in Trump's administration?
If Trump does continue to spurn the media, journalists may have to confront another cold truth: that concern about press conferences isn't shared by those who spend their days outside the newsroom. It isn't hard to find polls showing public trust for the press has plunged to historic lows, and Trump himself exploited those attitudes to great effect on the campaign trail.
Reporters pining for a press conference might receive the same response they were given when they asked Trump about the release of his tax returns, another presidential campaign tradition he bypassed.
"As far as my taxes are concerned," Trump said in September, "the only one that cares is the press, I will tell you."