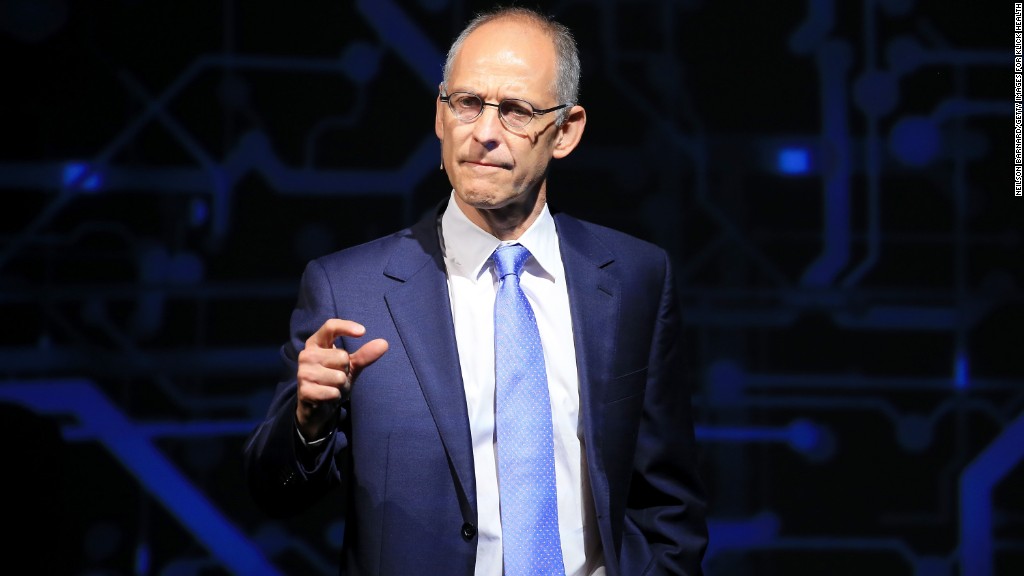 Among Republican ideas to replace Obamacare and transform the health care system is a proposal to allow health insurers to sell their policies across state lines.
President-elect Donald Trump and his pick for Secretary of the Department of Health and Human Services, Rep. Tom Price, have both backed the proposal as part of a general GOP blueprint to replace the 2010 Affordable Care Act. They and other advocates see it as a way to boost competition.
In Georgia, the interstate sale of health insurance has already had a five-year tryout.
The state legislature in 2011 passed a bill letting insurers sell any policies in Georgia that they offer in other states. The legislation was hailed by supporters and business groups as a way to skirt the state's required benefit coverages — such as screenings for cervical, prostate and colorectal cancer, along with mammograms — and thus lower the sticker price of insurance.
The law is still in effect. But since it was passed, no health insurer has taken advantage of it.
Graham Thompson, executive director of the Georgia Association of Health Plans said that one obstacle to insurers selling out-of-state policies in Georgia is that "all health care is local — and all health care costs are local." So insurers still have to strike contracts with local hospitals and other medical providers.
Related: Uncertain fate of Obamacare leaves health care industry reeling
Bill Custer, a health insurance expert at Georgia State University, said a handful of other states have passed interstate insurance laws similar to Georgia's, but the effect has been the same.
Each state has its own set of health insurance regulations, though large employers that self-insure (those that use their own funds to cover employees' health expenses) are exempt from these state rules.
Graham Thompson, executive director of the Georgia Association of Health Plans, an industry group, said Wednesday that the GOP proposals aimed at helping health insurers are "a positive change in tune'' after industry losses suffered under the Affordable Care Act.
A federal law allowing interstate sales across the country "could be different'' from the more limited Georgia experience, Thompson said. "We'll have to see the details."
Currently, the idea of eliminating barriers to interstate sales is drawing some opposition from state insurance regulators and insurance industry officials, The Wall Street Journal reported last week. "That sounds like a silver bullet to solve a major problem, and there are no silver bullets," said Louisiana Insurance Commissioner Jim Donelon. "There are no simple answers."
Related: Obamacare chaos: Insurers may flee before new plan is in place
State insurance regulators told the Journal that in states requiring locally licensed insurers to offer extensive coverage, healthy people might abandon those companies to buy bare bones policies from out of state. That, in turn, would leave local plans insuring mostly people with health problems, who need broader, more expensive coverage. As the locally registered insurance companies absorb the financial hit, the state might feel pressure to relax standards to give them a break.
But the proposals pushed by Price and House Speaker Paul Ryan would still require a minimum set of essential benefits at the federal level in order to qualify for tax credits, said Custer of Georgia State. So the effect of interstate insurance could be minimal, he said.
"It's unlikely to have a large effect on competition in any market,'' he said.
An industry trade group, America's Health Insurance Plans, said in a statement to Georgia Health News on Wednesday that "our first interest is in providing consumers with competition and choice, which empowers them to better health and financial stability. We want to work with lawmakers to bring our experience and lessons learned to the table, and we want to cooperate and collaborate to find solutions that work for consumers.''
Some health law supporters have voiced concerns about the erosion of state consumer protections.
Related: Trump's health secretary pick has long record of service -- to doctors
Cindy Zeldin, executive director of consumer group Georgians for a Healthy Future, said interstate sales "would erode rights and protections for health care consumers, complicate their efforts to find in-network providers, and do little to nothing to improve affordability.''
More than 500,000 Georgians are at risk of losing their coverage if the ACA is repealed without an adequate replacement, she said. "Buying a health insurance plan from Texas or Idaho isn't going to solve the problem, and would leave consumers in Georgia with little recourse if they were treated unfairly by an insurance company based in another state or in cases of fraud."
Georgia Health News is an independent, nonprofit news service dedicated to state health care issues.