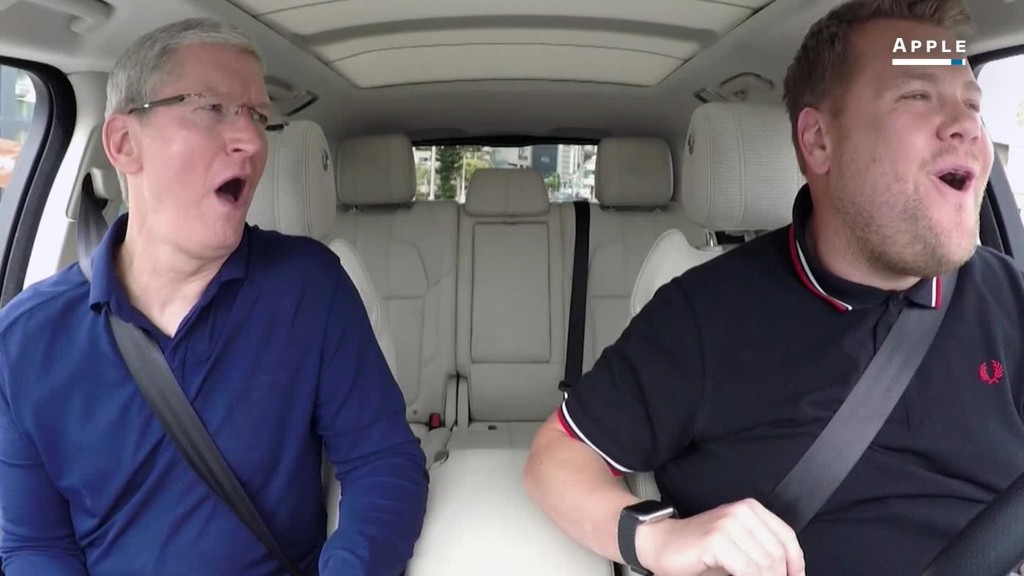 Pharrell Williams can add a line to his lengthy resume -- creative director for the American Express Platinum Card.
The Grammy winner announced the partnership Thursday. Amex (AXP) said the job could include helping design cards and picking the music for its airport lounges, in addition to developing benefits and services for cardholders.
It's the first time Amex has enlisted a creative director for the Platinum Card, though certainly not the first time a celebrity has teamed with a company in a brand ambassador role.
Intel tapped will.i.am of the Black Eyed Peas to be its director of creative innovation back in 2011. And Dr. Dre is now part of team Apple after it bought his headphone maker, Beats.
But not all partnerships between Hollywood and corporate America work so well. Alicia Keys was creative director of struggling smartphone maker BlackBerry for just a year. And Lady Gaga parted ways with Polaroid after a four-year stint as its creative director.
American Express has a long history of teaming up with celebrities to promote its other cards, including Martin Scorsese, Ellen DeGeneres, Sheryl Crow, Alicia Keys, Andre Agassi, Shaun White and Tina Fey.
Related: AmEx vows to cut costs
Janey Whiteside, an Amex senior vice president, said the company chose Pharrell because he's a "creative powerhouse."
"He's traveled the world, he has an amazing and curious mind," she said. "He's so much more than just a performer."
Amex would not say what it will pay Pharrell. It has vowed to cut $1 billion in costs by the end of 2017.
"We've said quite publicly that we are investing in our premium brands," Whiteside said. "And we've been saying that for months so this is something to do with the creative vision of the platinum product itself."
--CNNMoney's Paul R. La Monica contributed to this report.