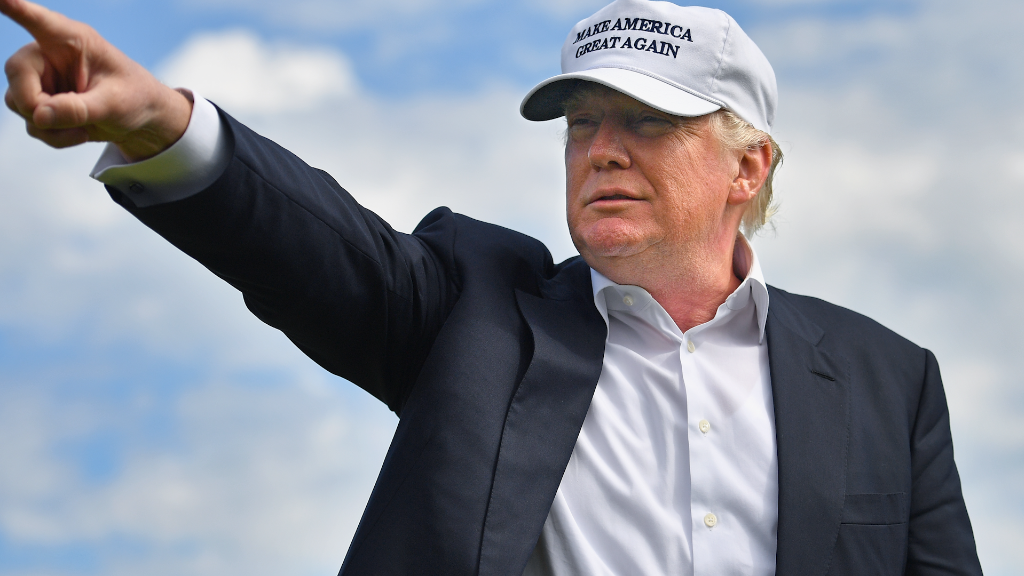 President-elect Donald Trump is brushing off the idea that untangling himself from his business interests is complicated.
"The media tries so hard to make my move to the White House, as it pertains to my business, so complex - when actually it isn't!," he tweeted on Thursday.
His own transition team sees it differently. After Trump postponed a promised press conference to talk about his business holdings earlier this week, an official told CNN that sorting through the business empire was no easy task.
And on Thursday, transition spokesman Jason Miller told reporters that it "takes time." He added that there are "obviously internal considerations as far as what the structure will look like for family members that will be taking the reins of the business."
Within Trump's hundreds of financial interests, potential conflicts abound. They aren't simple, either. And experts in government ethics say they will hound Trump as long as he keeps an ownership stake, as he appears determined to do.
These aren't just hypothetical situations. Problems have already begun to appear.
The National Labor Relations Board
At a Trump-owned hotel in Las Vegas, workers who voted last year to unionize were challenged by management, which refused to recognize them.
Members of the National Labor Relations Board, a federal agency that enforces the nation's labor laws, ruled earlier this year that the hotel must recognize the union -- a decision Trump's lawyers are challenging in federal court.
As president, Trump will have the power to appoint three of the five members of the board, which could hear future disputes between Trump hotels and workers. He could end up appointing all five, plus the board's top lawyer.
The Trump International Hotel in Washington
Trump owns a hotel blocks from the White House, and at least one foreign embassy has already held an event there, a clear opportunity to gain favor with the new president. Nothing stops other embassies or American businesses from booking rooms or scheduling events there for the same purpose.
Earlier this month, the Embassy of Bahrain hosted a reception at the hotel to mark a national holiday.
Related: Donald Trump could violate his own hotel lease
The embassy later said the hotel simply provided "an exceptional hall" at a reasonable cost. But experts have said even the appearance of a conflict could pose problems for Trump's administration.
"Maybe the president didn't even ask, but somebody that thinks they're going to curry favor goes ahead and does that, creates some unfortunate email chain," Norman Eisen, the former ethics czar for President Barack Obama, told CNNMoney last month. "The next thing you know, we have a big public scandal with congressional hearings and distractions."
The Deutsche Bank debt
Trump's debts to foreign banks are another reason for concern.
Representative Maxine Waters of California, a Democrat, has cited Trump's $360 million debt to Deutsche Bank, Germany's biggest lender.
The Obama Justice Department wants the bank to pay $14 billion to settle claims related to toxic mortgages. Democrats warn that Trump will be in a position to extend friendlier terms to the bank.
Solutions
Experts say Trump has a number of options if he's serious about giving up his business.
Among them? Full divestiture, or selling his entire stake. Eisen and Richard Painter, a former ethics lawyer for President George W. Bush, have dogged Trump about it for weeks as the only way to ensure his personal profit motive doesn't influence U.S. policy.
Under their plan, known as a blind trust, Trump would turn the cash from the sale over to an independent trustee who would manage it without his knowledge. Trump has given no indication that he will take anything close to this step.
--CNN's Noah Gray and CNNMoney's Cristina Alesci, Dylan Byers and Chris Isidore contributed to this story.