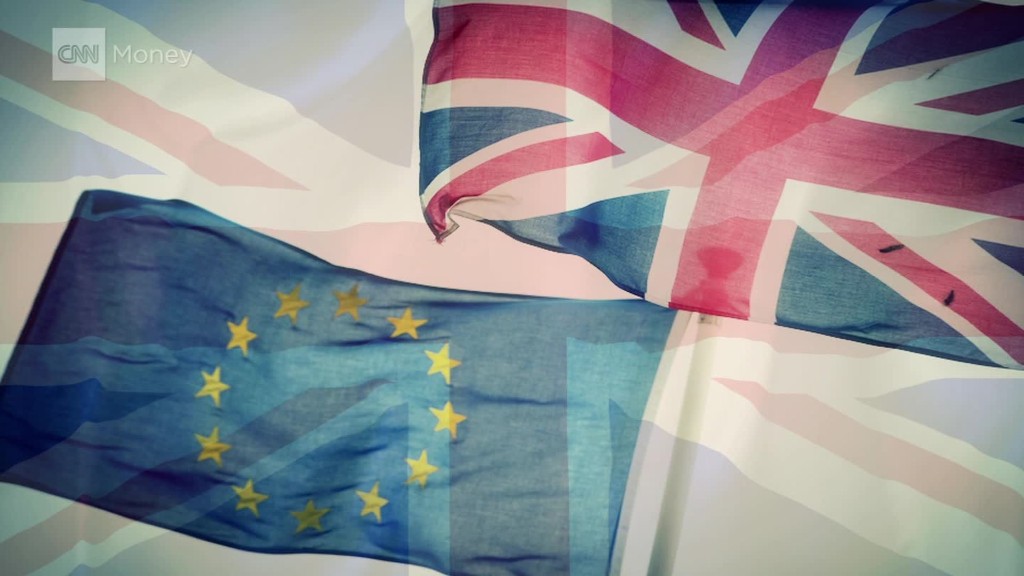 Young Brits are convinced Brexit will blow a hole in their wallets.
More than half of British adults under 35 expect to be worse off financially because of the country's decision to leave the European Union, according to a new CNN/ComRes poll.
The ComRes poll of 2,048 British adults conducted for CNN shows that the older people are, the more confident they feel about their financial future after Brexit.
While 61% of people aged 18 to 24 and 50% of those aged between 25 and 34 think they will be worse off, only 38% of those over 65 expect their personal financial situation to worsen.
But the poll also shows that only quarter of all adults actually expect to be better off because of Brexit.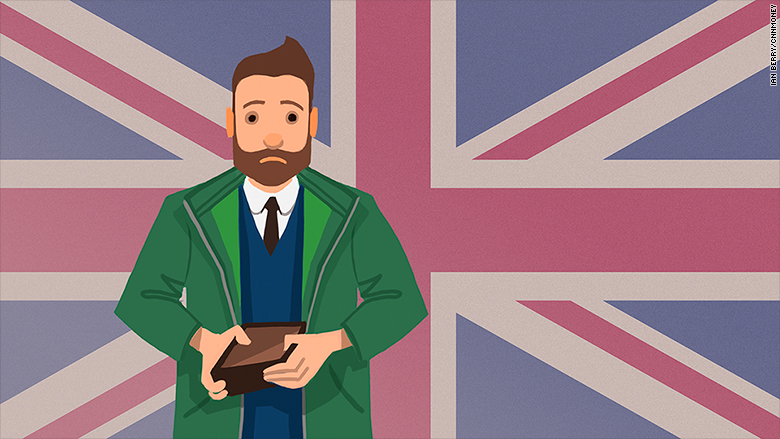 Related: Six months on, Brits stand by EU referendum decision
The U.K. voted to leave the European Union in June. The decision sent the British pound plummeting. It has lost over 17% against the dollar since the referendum.
Experts, including the IMF and Bank of England, warned before the vote that leaving the union would be bad for the U.K. economy, but politicians campaigning for Brexit dismissed those claims.
Related: U.K. economy to grow at slowest pace since 2009
They promised that the government would be able to spend the money it sends the EU at home instead, for example on healthcare.
The process of withdrawing from the EU hasn't started yet, but the government has already been forced to scrap its fiscal targets and plan for higher borrowing because growth is expected to slow as a result of Brexit.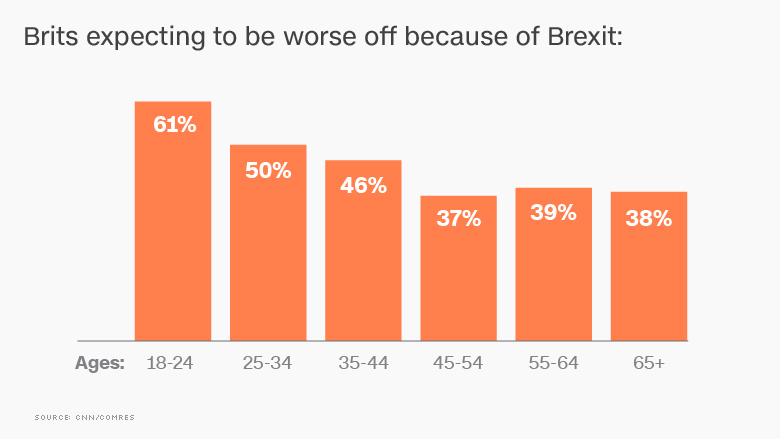 Prices of many everyday items have gone up too, as companies struggle with the higher cost of imports.
Most people still back Brexit, and believe overall the economy will benefit, the CNN/ComRes poll suggests.
But younger voters disagree. The CNN poll shows 61% of under-25s think Britain's long-term economic prospects will be worse outside the EU, compared to only 25% of those over 65.
Brexit scorecard: The cost and complexity of leaving the EU
Young people voted overwhelmingly against the country leaving the EU. According to the CNN poll, 64% of people under 25, and 52% of those aged between 25 and 34, voted to remain.
Only 19% of those under 25 voted to leave. The poll also showed that if given a chance to vote again, only 16% would vote to leave.