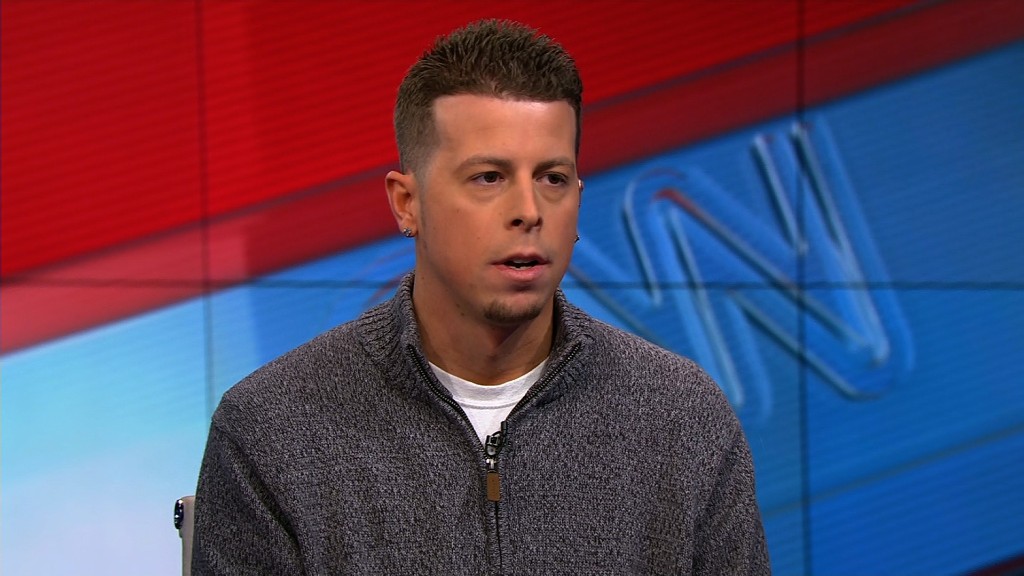 President-elect Donald Trump wants to "bring the jobs back."
But there already are many job openings right here in America, even in manufacturing. The bigger challenge is filling them.
In October, there were 322,000 job openings in manufacturing -- about the same level as in 2007. It has tripled since hitting a low of 99,000 during the recession in 2009.
Earlier this year, openings rose as high as 400,000 in April, one of highest marks since the Labor Department first started counting the figure in 2000.
Hiring has picked up a little but it hasn't kept pace with openings in recent years.
Experts caution that the rise in job openings doesn't compensate for the millions of manufacturing jobs lost since 2000.
"It's nice to have those jobs back, but the rate of change is not such that you're going to have a renaissance in the Rust Belt," says Joseph Fuller, a professor at Harvard Business School, who has researched job skill trends.
The gap between job openings and job hires in manufacturing has widened this year. There were 271,000 hires in October, meaning, in theory, about 51,000 manufacturing job openings went unfilled in October.
A few reasons -- both good and bad -- help explain why American factories have plenty of openings but not enough hires.
Related: The manufacturing boom that Trump ignores
1. Improving job market: When the job market gains momentum, people start moving jobs, leaving openings that need to be filled. The unemployment rate is down to 4.6% from 10% in 2009 -- a sign that the job market has recovered.
2. Job skills gap: Many employers can't find the workers with advanced job skills required for new types of positions, such as 3D manufacturing or operating complex machinery.
3. Passive recruitment: Some employers post job openings once they see orders for their goods increase. But they may want to be sure the pick-up is here to stay and take a "wait and see" approach before actually hiring a person.
4. Trumped up optimism in manufacturing: Since the election, about 78% of manufacturers are either somewhat, or very, positive about their future outlook, according to the National Association of Manufacturers. That's up from 61% in September. Optimism tends to breed job openings.
Related: High schoolers manufacture plane parts
The problem with the increase in job openings is the quality and type of manufacturing jobs.
Employers aren't looking for assembly workers to stitch new clothes, build furniture or craft beautiful wooden coffee tables. They want workers who have advanced jobs skills -- the 3D manufacturer.
"The low skill, low wage jobs are actually moving away and being replaced by the high-skill, high-wage jobs," says Ahu Yildirmaz, head of the ADP Research Institute.
Back in 2008, half of U.S. manufacturing firms offered jobs that, on average, paid $25 or less per hour. This year, only about 30% of manufacturers are paying $25 or less an hour, according to ADP.
In other words, working class Americans with low skills are finding fewer job opportunities while high-skill jobs go unfilled.
Related: U.S. has lost 5 million manufacturing jobs since 2000
The trillion dollar question is whether Trump can bring back loads of manufacturing jobs, as he has promised. Trump's big, $1 trillion infrastructure proposal could be a boon for construction and manufacturing jobs in America. Done right, it would also boost U.S. economic growth.
Optimistic employers may also be betting on Trump's promise to strip away regulations on energy -- a sector that requires lots of parts and equipment supplied by manufacturers.
But not everyone is optimistic. Manufacturing trends can take decades to reverse, and job losses have continued to mount this year.
"Do I really think that's going to change? I guess not...I don't think we're going to see a big increase in manufacturing employment," says Susan Helper, an economics professor at Case Western Reserve University who focuses on manufacturing.