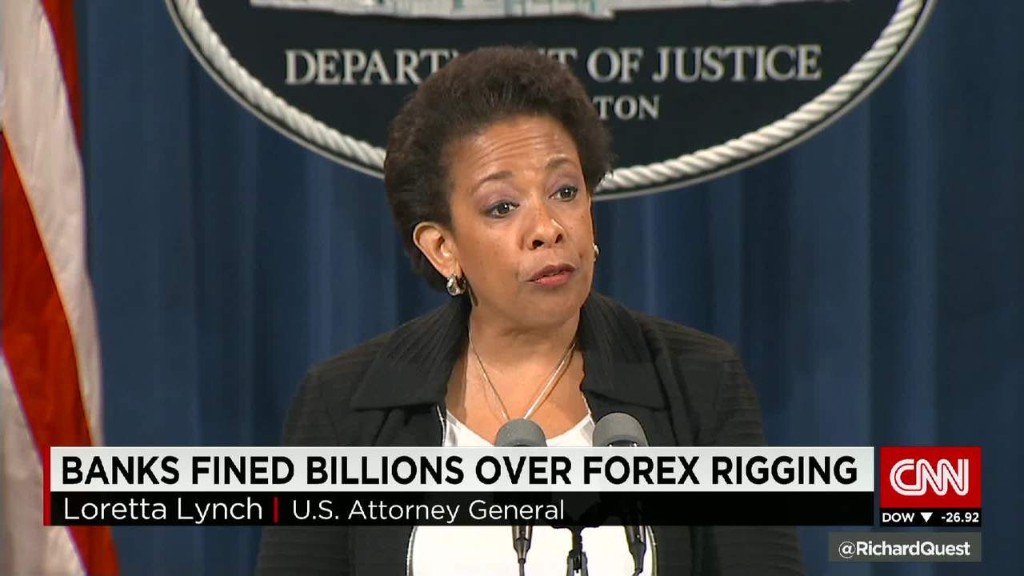 A federal lawsuit accuses Barclays of defrauding investors who bought mortgage securities from the bank before they blew up during the financial crisis.
The suit, filed by the U.S. prosecutor in Brooklyn on Thursday, claims that the bank "caused billions of dollars of losses to investors."
It alleges that 36 pools of mortgages sold by Barclays (BCSPRA) between 2005 and 2007 totaling tens of billions of dollars were "full of mortgages it knew were likely to fail, all while telling investors that the mortgages backing the securities were sound," the prosecutor's office said in a statement.
Related: JPMorgan filed $360 million for manipulating key interest rate
Two bank executives were named in the suit: Paul K. Menefee, who served as Barclays' head banker for subprime residential mortgage backed securities, and John T. Carroll, who served as Barclays' head trader for subprime loan acquisitions.
Barclays' shares closed down nearly 2% in New York.
In a statement, the bank said it "considers that the claims made in the complaint are disconnected from the facts," and will seek to have the suit dismissed.
Barclays, which is headquartered in London, was one of many banks whose mortgage practices were blamed for contributing to the financial crisis.
Many major American banks have already reached multi-billion dollar settlements with prosecutors, over the crisis, including Bank of America (BAC), Goldman Sachs, Citigroup (C) and JP Morgan Chase.
European banks, like Barclays, remain under investigation by federal authorities for their bad loans. Late Thursday, Deutsche Bank (DB) said it had agreed to a deal worth $7.2 billion to settle claims that it packaged up toxic mortgages between 2005 and 2007. Others under investigation include Credit Suisse (AMJL) and Royal Bank of Scotland (RBS).