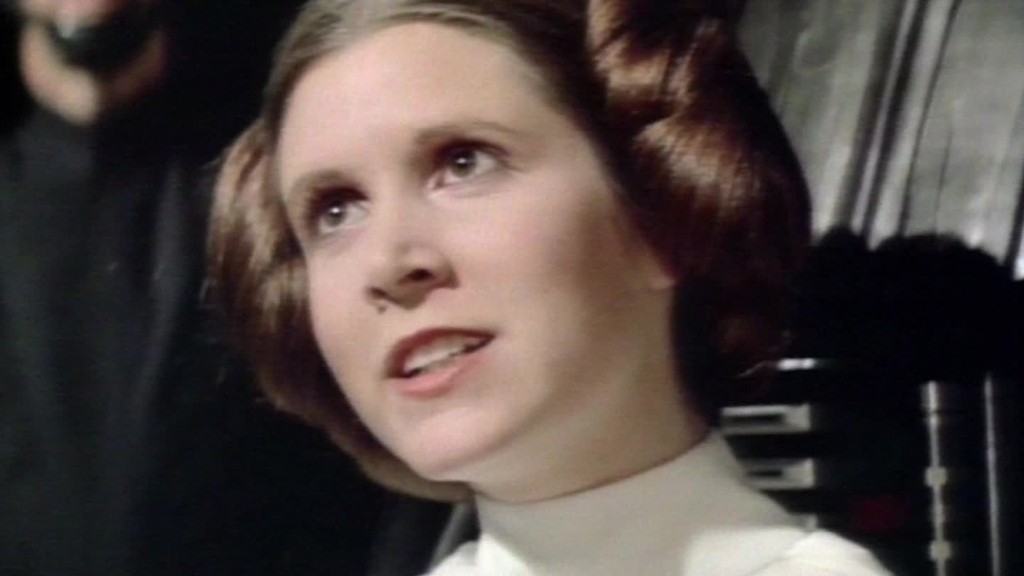 The following contains spoilers regarding "Rogue One: A Star Wars Story."
"Star Wars" fans grew up on, and with, Princess Leia. They will want to see her story told to completion. But now, with the untimely death of Carrie Fisher, the actress who so memorably brought Leia to life, that task may become harder for the people steering the next two "Star Wars" sequels.
The eighth installment of "Star Wars" has completed principal photography, so there seems to be no question that Fisher's Leia can be in that as the filmmakers intended. But little is known about the plot of that movie or what kind of role it sets up for Leia in the ninth chapter and how Fisher's death might affect that.
It used to be that when actors died, their roles had to be either cut or recast. More recently, filmmakers have employed a new approach: the digital creation of posthumous performances, and Fisher's death may add a new wrinkle to the discussion about when to employ such technology. In the case of a figure as iconic as Fisher's Leia, there are no easy answers.
Computer imagery has made virtually anything possible in movies. Yet it has also raised ethical concerns and tough choices regarding when and to what extent it should be used to revive dead actors by replicating their likenesses on screen.
Many "Star Wars" aficionados were no doubt thrilled to see the late Peter Cushing -- who died in 1994 -- brought back in reprise his relatively small role from the original 1977 movie in "Rogue One," along with a number of lesser characters -- and one particularly significant and now-poignant cameo featuring a young Princess Leia at the end.
Still, as some critics have noted, the process isn't perfect, and even with steady improvement in the technology, there's typically a hollow quality to such digital renderings that doesn't fully capture the essence of a flesh-and-blood performer.
Those shortcomings, as well as the audience's knowledge about an actor's death, risk taking the viewer out of the movie-going experience. That's particularly true given the bittersweet quality that will surround seeing Fisher in Episode VIII, which will open in December 2017, given her 40-year association with "Star Wars" and how pivotal she has been to the blockbuster franchise, not just as Leia but as herself too.
Related: Carrie Fisher: Hollywood royalty, but a jester in her writing
It's as hard to imagine anyone else in the role as it is digitally conjuring more than a scene or two from footage of Fisher herself.
One recent if imperfect parallel would be the tragic 2013 death of Paul Walker. Digital effects were combined with footage shot using the actor's brothers to complete his portion of "Furious 7," which was presented as an homage to the 40-year-old star.
Other prominent examples of that approach date back to 2000, when co-star Oliver Reed died during the filming of the Oscar-winning movie "Gladiator."
Still, the more common practice -- certainly in the years before -- was simply to recast. And even this century that has been the case with more significant roles, such as Michael Gambon replacing the late Richard Harris as Dumbledore in the "Harry Potter" movies.
Beyond what technicians can accomplish, there's a broader question about whether they should, and the potential "ick" factor in cobbling together a performance out of snippets of audio and digitally rendered images. Thus far, the rule of thumb appears to be that producers can use such depictions as a tool but are best served by doing so sparingly.
In the original "Star Wars," Leia's eventual love Han Solo observes that she's "got a lot of spirit." For all the technological advancements that have made posthumous screen depictions achievable, there's nothing in a computer, as yet, that can do justice to Fisher's.