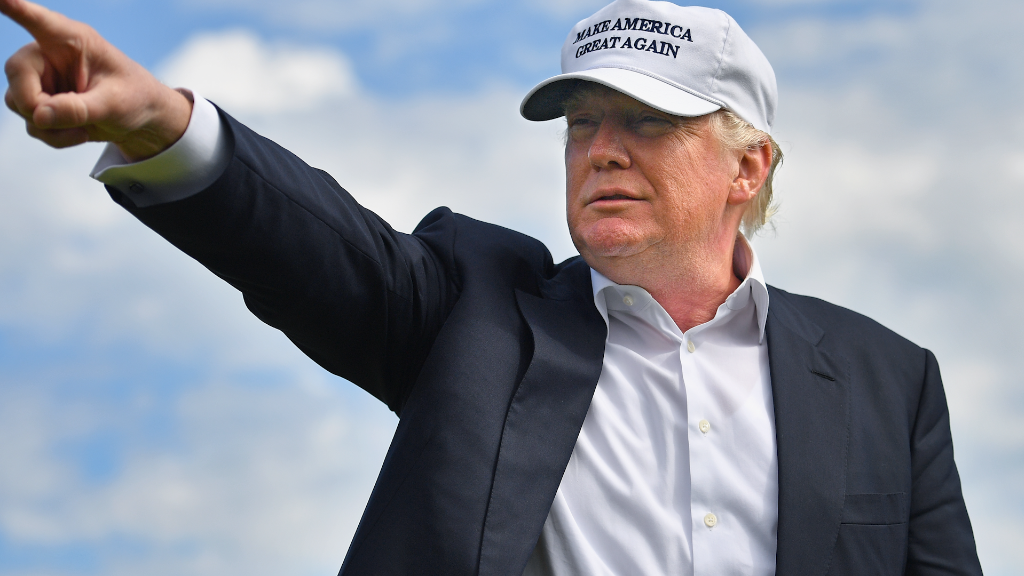 You may have heard by now: The next president of the United States owns a business empire that threatens to present an array of conflicts of interest when he takes office in three weeks.
Donald Trump owns or has a stake in more than 500 companies, including about 150 that have done business in at least 25 foreign countries, according to a CNN analysis.
Experts in government ethics say those kinds of financial entanglements are fraught with problems. Unless he surrenders ownership, Trump and his family could profit from the policy decisions he makes as president.
Here's a guide to some of the most prominent controversies facing Trump ahead of his inauguration.
The president as business owner
Federal law doesn't require Trump to separate himself from his business holdings, and he has done nothing to suggest he's ready to broadly divest himself from them.
But ethics lawyers who have advised both Republican and Democratic presidents have called on Trump to do so.
The most vocal among those experts say Trump should sell all his assets and give the proceeds to an independent manager who can manage them without his knowledge -- a blind trust.
Related: How Donald Trump might handle conflicts of interest
Trump has said he has a plan in the works to step away from the Trump Organization. He is expected to announce details before he is inaugurated January 20, a promise he has already broken once.
He has said that his two adult sons, Don Jr. and Eric, will run the business. But they have already sat in meetings with the president-elect, blurring the line between policy-making and the private business. And the Trump family had to distance itself from a foundation that listed the sons as directors and drafted a plan to offer access to Donald Trump in exchange for big donations.
The Washington Post Office hotel
Democrats in Congress have seized on Trump's stake in a luxury Washington hotel as an immediate problem.
The Trump International is located in a historic post office blocks from the White House and is leased from the federal government. The lease, signed by Trump two years before he launched his presidential campaign, says that no elected official can be party to the agreement.
As president, Trump will oversee the GSA, the agency he signed the lease with. His election thus puts him in the extraordinary position of being both landlord and tenant.
And foreign governments can easily seek to curry favor with the new president by booking rooms and holding events there. The Embassy of Bahrain hosted a reception at the hotel to mark a national holiday. The embassy later said it chose the Trump hotel because it was a good deal and a nice hotel.
The National Labor Relations Board
The Trump Organization this month resolved a battle with workers at a hotel in Las Vegas and agreed to allow a union organizing vote at the Washington hotel. But as long as Trump maintains ownership interests in those and other properties, questions will remain about his power over the agency that enforces labor laws.
As president, Trump will get to appoint at least three of five members of the National Labor Relations Board. The agency ruled in favor of workers at the hotel in Vegas after hotel management refused to recognize them.
The agency could hear future disputes between Trump hotels and workers.
The Trump family foundations
Trump recently said he would dissolve the Trump Foundation, the charitable foundation in his name, "to avoid even the appearance of any conflict" with his presidency.
A CNN review of the foundation's tax records also showed that Trump largely filled the charity's coffers with other people's money.
The foundation had been the subject of criticism. It admitted to violating IRS rules by improperly giving money to someone close to the organization, according to a recent federal income tax filings.
The announcement about Donald Trump's foundation came days after his son Eric Trump halted fundraising for his own foundation amid concerns donors could seek influence with the new administration.
The pending litigation
Trump's businesses have been targeted repeatedly lawsuits.
He still faces a suit against his Trump National Golf Club in Jupiter, Florida.
The suit was brought by about 150 members of the golf club who claimed they lost access when Trump took over the club, and that Trump refused to refund their membership dues.
A federal judge denied a request from Trump to dismiss the case. That ruling came nearly a month after Trump settled three lawsuits against Trump University, his series of business seminars, for $25 million, ending litigation that would have required him to testify at trial in San Diego.
The foreign business dealings
Trump's international business partnerships have come under scrutiny.
Most of those ventures are licensing agreements in which Trump is paid by foreign developers to use the Trump name while his company works with the builders. He has signed at least 14 licensing deals with developers overseas, including in countries with delicate relationships with the United States.
Many of Trump's partners have political ties, and some have been dogged by controversy.
In Turkey, for example, Trump has licensed his name to two towers in Istanbul. The company that owns the property was founded by Turkish billionaire Aydin Dogan, who has clashed with Turkey's government.
--CNN's Jeremy Diamond and Curt Devine and CNNMoney's Ahiza Garcia contributed to this story.