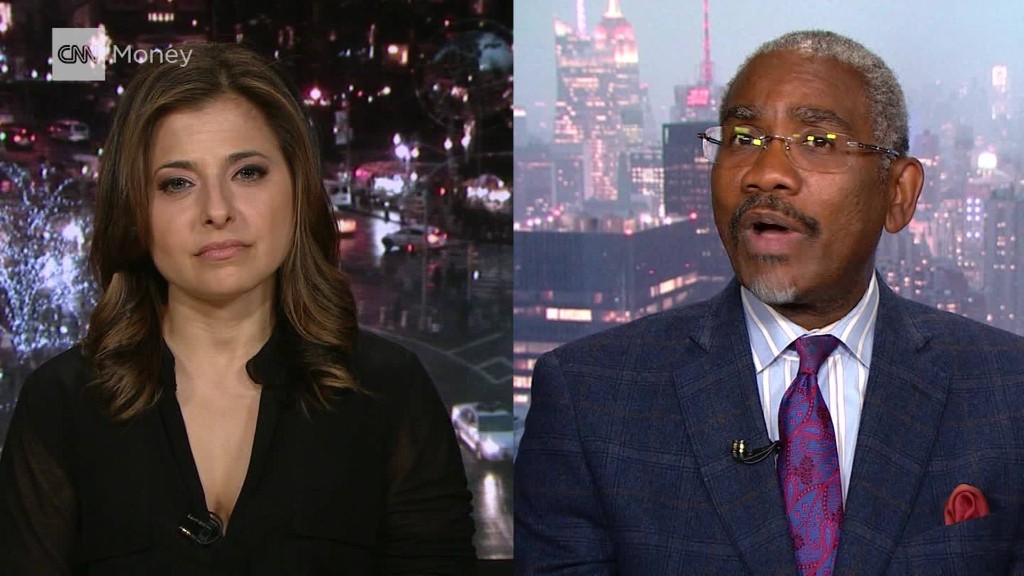 1. New Congress sworn in: This week, the world welcomes a new year. And in the United States, there will be a whole new look in Washington.
President-elect Donald Trump doesn't take office until January 20. But the 115th Congress will be sworn in on Tuesday, and Republicans will continue to be in charge of both legislative houses.
Once Trump takes office, the new Congress is expected to make use of its power.
They will tackle some of the country's most divisive issues, including Obamacare, immigration, trade and taxes. The Senate will be responsible for confirming Trump's cabinet picks. Republicans rode the Trump wave to victory in November's election. Paul Ryan will remain Speaker of the House and Mitch McConnell will continue as Senate Majority Leader.
2. Jobs Report: It's time for the final jobs report of 2016. On Friday, the Labor Department will report on how many jobs were added in December.
The U.S. added 178,000 jobs in November, marking the 74th consecutive month the country has created jobs. Unemployment dropped to 4.6%, it's lowest since 2007. That momentum encouraged the Federal Reserve to finally raise interest rates. The central bank will release its minutes from that meeting on Wednesday.
Trump made job growth a focal point of his campaign and has doubled down on the issue in recent weeks. He took credit last week for an announcement that Sprint (S) will add 5,000 U.S. jobs. A month earlier, Trump helped get Carrier to keep 800 jobs in Indiana.
3. Auto industry reports annual sales: 2016 could be a record-breaking year for the auto industry. Major automakers will release their annual sales on Wednesday.
When December figures come in Wednesday, they may be enough to eke out a seventh straight year of gains, edging past last year's record of 17.5 million cars and trucks. But sales are showing signs of leveling off and are expected to fall in 2017.
Experts say December was a strong month.
"December is shaping up to be the biggest sales month of 2016, even though it will likely fall short of last year's record results," Kelley Blue Book analyst Tim Fleming said in the report.
4. India's new bank notes: India is ringing in 2017 with fresh bills. Dec. 30 was the last day for Indians to exchange their old 500 and 1,000 rupee notes with new ones.
Prime Minister Narendra Modi discontinued the old rupees in November over money laundering and corruption concerns. The decision led 86% of India's bank notes to become worthless overnight and drained millions of dollars worth of cash from the economy.
5. Coming this week:
Sunday - New era for the Indian rupee; OPEC's production cut begins; Mexico's minimum wage rises 10%
Monday - U.S. stock markets are closed
Tuesday - 115th U.S. Congress is sworn in; CES opens in Vegas; ISM manufacturing report
Wednesday - Fed releases notes on its December meeting, 2016 auto sales report
Thursday - Boeing's (BA) 2016 commercial plane order report
Friday - Jobs report