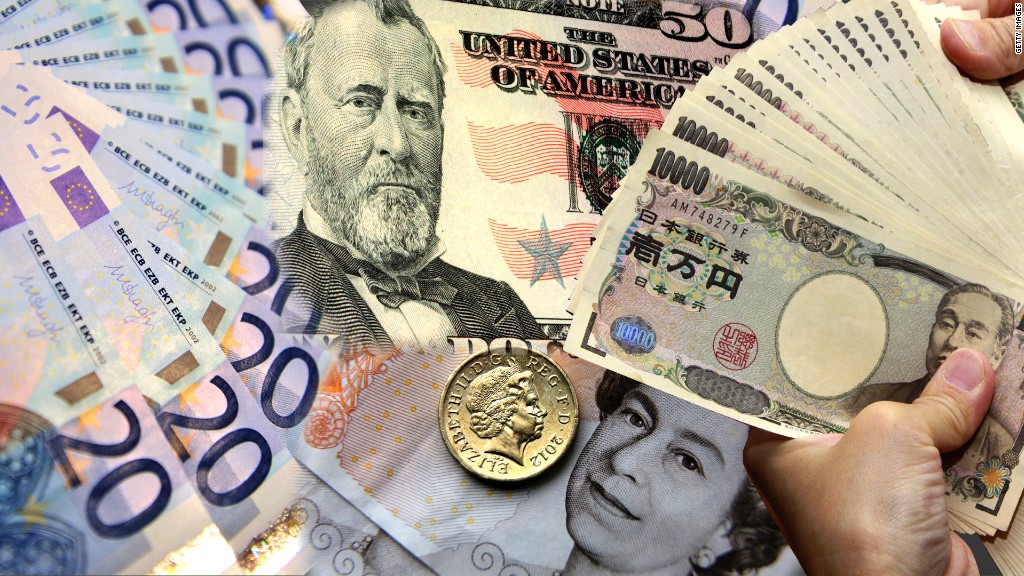 Out with the old! In with the new!
The U.K. Treasury said Sunday that it will begin circulating its new £1 coin on March 28. It has also set a mid-October target for killing off the current version of the coin.
The New Year's Day announcement is the first time the Treasury has laid out an exact timetable for the currency swap.
"This is a historic moment as it's the first time we've introduced a new £1 coin since 1983," said David Gauke, chief secretary to the Treasury.
Britain is switching to a coin with high-tech security features because the current pound coin has been targeted by counterfeiters.
The Royal Mint estimates that 3% of £1 coins in circulation are fakes.
The new 12-sided pound coin will be made with two metals and include a hologram to prevent counterfeits.
Related: Britain's new pound coin won't fit in vending machines
But not everyone is excited about the new coin.
Some businesses have expressed concern about the change since the new coin has a different shape and weight, meaning it will not fit into most existing vending machines, lockers and shopping carts.
The Automatic Vending Association estimates it will cost the industry £32 million ($39 million) to ensure the 500,000 vending machines across the U.K. are ready to accept the new coins.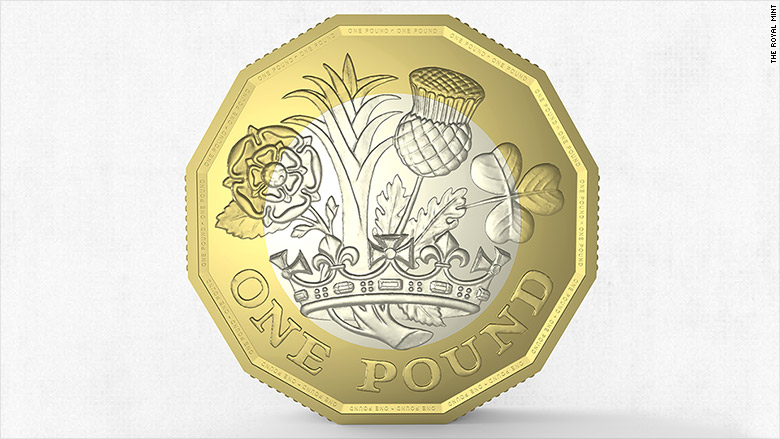 The Treasury is launching a public awareness campaign to ensure everyday people spend their old £1 coins or return them to the bank before October 15. They'll become legally worthless on that date.
The Treasury notes that some of the returned coins will be recycled and used to create the new coins, which will be made by the Royal Mint in Llantrisant, Wales.