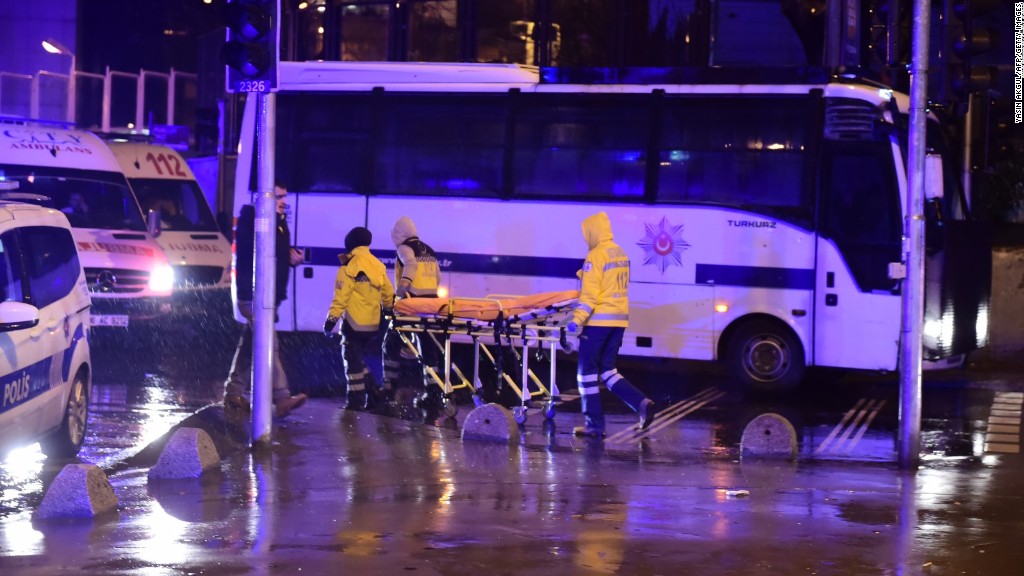 Turkish tourism is in serious trouble following the deadly New Year's attack on an upscale nightclub in Istanbul.
ISIS has claimed responsibility for the assault on the Reina nightclub, which left 39 dead and injured dozens. Those killed hailed from 14 countries, including Canada, Russia and India.
It's the latest in a string of terror attacks that have damaged the country's tourism sector.
As recently as 2014, Turkey ranked as the world's sixth most popular tourism spot -- just behind Italy -- welcoming about 40 million visitors per year.
But visits have declined sharply after a failed coup and attacks carried out by ISIS and Kurdish militants. According to travel intelligence firm ForwardKeys, the number of tourists entering Turkey via airports fell 21% in 2016.
Even before the latest attack in Istanbul, the number of visitors was expected to fall by another 22% in the first few months of 2017.
"Unfortunately for Turkey, the New Year's Eve nightclub attack is likely to continue to fuel concerns about the safety of the destination," said ForwardKeys CEO Olivier Jager.
ForwardKeys data show tourist bookings to Istanbul dropped 69% in the week following the Istanbul airport bombing in late June.
"It might take a week or so before we are able to fully size the real impact of this attack on inbound travel to Turkey," said Jager.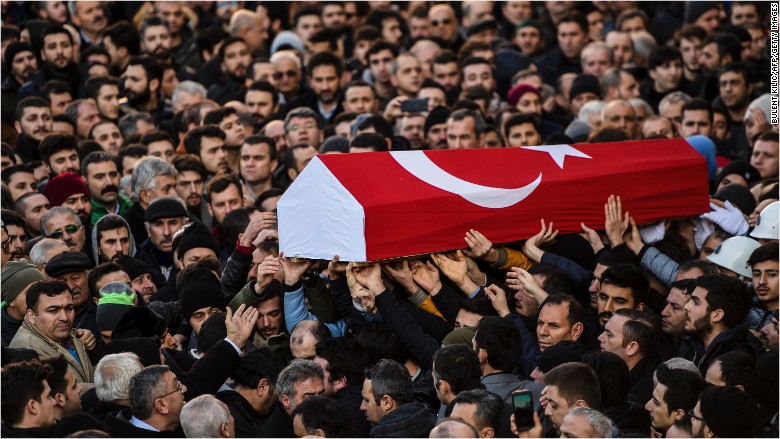 Related: New non-stop flights between Australia and Europe are coming
Tourism makes up about 5% of Turkey's economy and the industry supports more than 2 million jobs, or 8% of all employment, according to the World Travel & Tourism Council.
Most visitors come from Germany, Russia and the U.K., according to Euromonitor data.
The number of visitors from Russia declined sharply after Moscow banned its citizens from visiting for eight months after Turkey downed a Russian war plane in December 2015. The ban has since been lifted.
Related: European capitals ramped up security for New Year's Eve
Turkey isn't the only country to suffer the negative effects of terror attacks on tourism.
France, which is the top tourist destination in the world, has also experienced weak visitor numbers and travel spending following a spate of high-profile attacks.
Travelers instead opted to visit places like Spain, Portugal and Ireland.