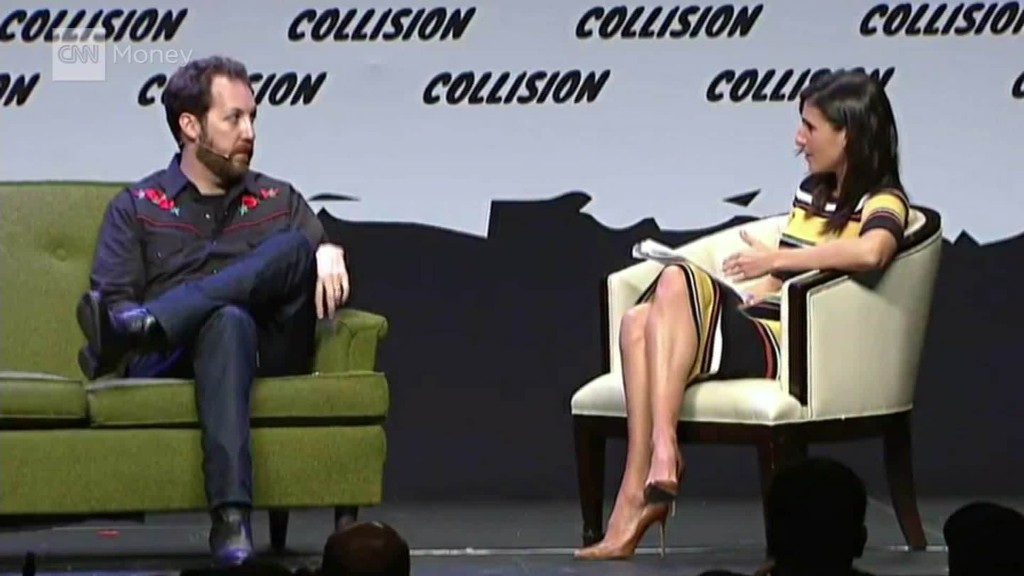 Twitter's top executive in China has flown the coop.
Kathy Chen, a managing director at the social media firm, is exiting after spending just eight months on the job.
Chen announced her departure on Twitter over the weekend, saying it was the "right time" to leave. She said she was taking "some time off to recharge, study about different cultures and then pursue more international business opportunities."
Chen was hired to pitch Twitter to advertisers and other businesses in China and Taiwan. Twitter's Asia-Pacific team in Singapore will now handle Chinese advertisers, Chen said.
Chen's exit is the latest in a series of high-profile departures from the ailing social media company, including longtime CTO Adam Messinger and COO Adam Bain.
Twitter (TWTR) hyped Chen's hiring back in April. CEO Jack Dorsey announced the appointment in a tweet, and Chen introduced herself in a video posted to Twitter's then-newly created Greater China account, @TwitterGCN. That account last tweeted in October.
Twitter is freely accessible in Hong Kong and Taiwan, but the service is blocked by government censors in mainland China. Users there can access the site only by disguising their computer's location.
Related: Twitter has hired a China executive despite ban
At the time of her hiring, Chen's background as an engineer in the People's Liberation Army sparked concerns among activists. Many worried that the hiring signaled a shift in policy by the social media firm.
But Twitter defended Chen, saying in a statement that the opening of China's economy provided a chance for her to leave in 1994.
Chen's first tweets did little to assuage activists' fears. Shortly after she was hired, Chen tweeted a promise to work with state-run China Central Television "to tell great China story to the world!"