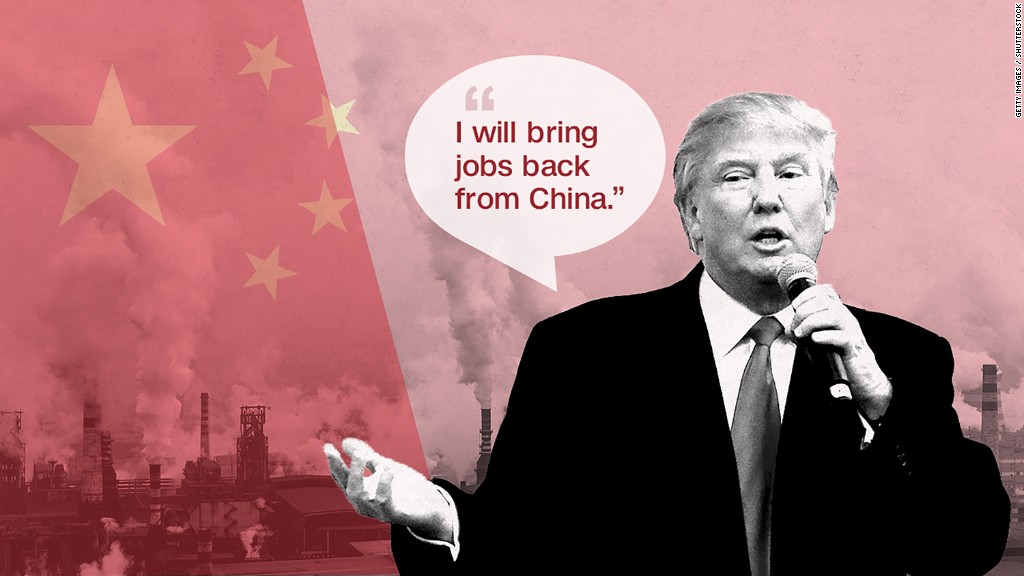 President-elect Donald Trump has added a tough trade negotiator to his team.
He nominated Robert Lighthizer, who was part of a Reagan administration trade team that imposed protectionist measures, to be U.S. trade representative. Lighthizer would join a growing roster of negotiators who plan to shake up America's trade policy.
"Ambassador Lighthizer is going to do an outstanding job representing the United States as we fight for good trade deals that put the American worker first," Trump said in a statement Tuesday.
Lighthizer was deputy U.S. trade representative during the Reagan administration. He is a partner at the law firm Skadden, Arps, Slate Meagher & Flom.
During his time in the Reagan administration, America hit Japan with stiff tariffs on electronics because Japan was selling its semiconductors in the U.S. at prices American companies couldn't match.
Japan stopped dumping semiconductors on the U.S. market and opened up its own market for more U.S. companies. However, U.S. semiconductor prices doubled as a result.
As a lawyer, Lighthizer has won scores of trade cases representing companies, such as U.S. Steel Corp., against foreign competitors.
In an op-ed for The New York Times in 2010, he said that the Tea Party had valid points in its skepticism of free trade. And in 2008, he wrote that Republican presidential nominee John McCain's approach to free trade was "not in the best traditions of American conservatism."
The office of U.S. trade representative, created in 1962, is typically the government's chief negotiator for trade deals and disputes.
Related: Trump and trade: What you need to know
The top job requires Senate confirmation. Under Trump, it is not expected to have as much power as it has in the past, several sources have told CNN.
Instead, the incoming administration aims to give the Commerce Department a bigger role on trade policy and negotiations, according to the sources. Trump has tapped billionaire investor Wilbur Ross as Commerce secretary.
Trump also added a wrinkle to the issue of trade policy when he named economist Peter Navarro to lead the newly created White House Trade Council.
The current trade rep, Michael Froman, was the Obama administration's lead negotiator on the Trans-Pacific Partnership, a deal that Trump has said he will withdraw from.