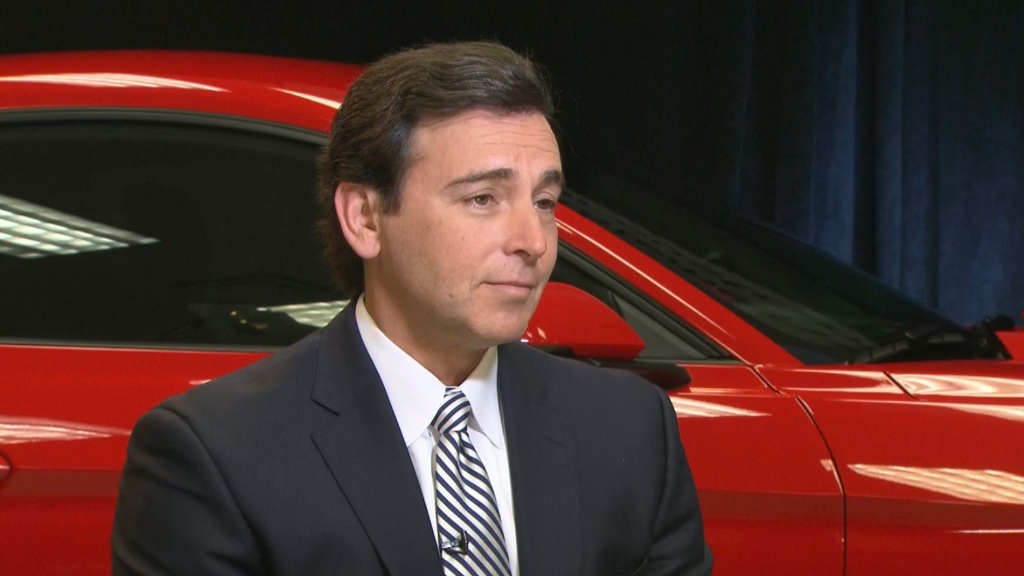 One of America's most cherished muscle cars is going electric -- the Ford Mustang.
Ford announced plans Tuesday to make a hybrid version of the Mustang that will be powered by electric motors as well as a gasoline engine.
The news comes as part of a larger announcement from the automaker that it's investing $4.5 billion in electric and hybrid vehicles, and that its scrapping plans to build a new plant in Mexico, while adding 700 jobs in U.S.
Ford (F) also announced it will make a number of other hybrid and electric models in the U.S. as well, including a hybrid version of the popular F-150 pickup and a new all-electric SUV with a fully charged driving range of 300 miles.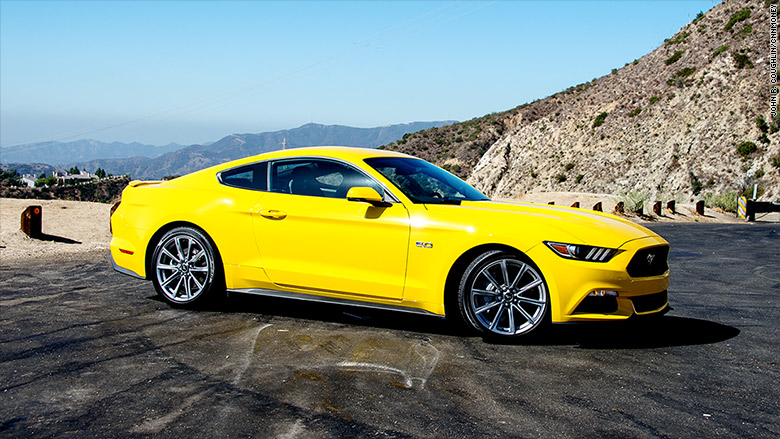 Mustang fans don't have to worry about wimpy performance, according to Ford -- the hybrid will "deliver V8 power," it said.
Ford did not say what sort of gasoline engine the hybrid Mustang would have. Today's Mustang can be purchased with a powerful V8 engine, a V6 engine or a turbocharged four-cylinder engine.
This hybrid Mustang will not be a plug-in car. Like a Toyota Prius, the only electricity the new hybrid Mustang will use will be what is generated by the car itself and stored in a powerful battery pack. The new Mustang would not have a substantial all-electric driving range like a plug-in hybrid, but it should still use a lot less gas than a similarly powerful non-hybrid Mustang.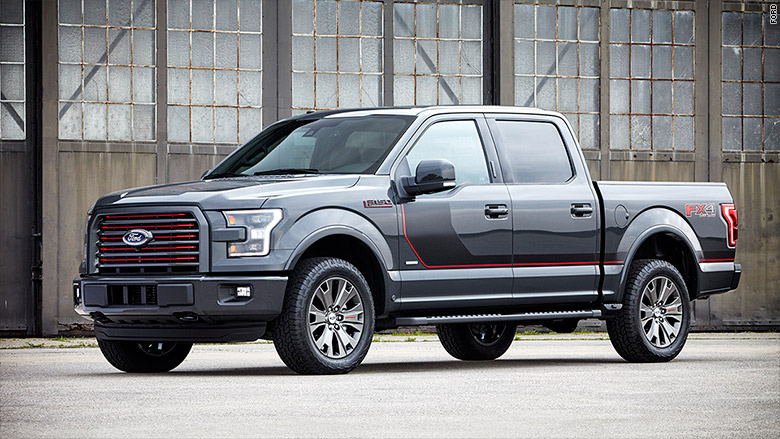 The hybrid F-150 pickup will also generate its own power, Ford said, but it won't be a plug-in. Both the hybrid Mustang and the truck will debut by 2020. Ford will also roll out a plug-in hybrid Transit van that will sell only in Europe.
In addition, Ford said it will build special hybrid vehicles for police departments. Ford currently sells police versions of the Ford Taurus sedan and Ford Explorer SUV to police departments across the country. Ford did not say whether the new hybrid police vehicles would be versions of those models.
Ford's push for more hybrids and electrics comes even as gas prices remain very low. "It's a leap of faith, as current sales of electrified vehicles are terrible," said Brad Korner, general manager of AIS Rebates, a company that tracks sales incentives for autos. "In the market today, hybrids and electrics are among the industry's most incentivized."
Ford CEO Mark Fields thinks that will change, though. He predicts that hybrid and electric vehicles will outsell purely gasoline-powered cars within the next 15 years.