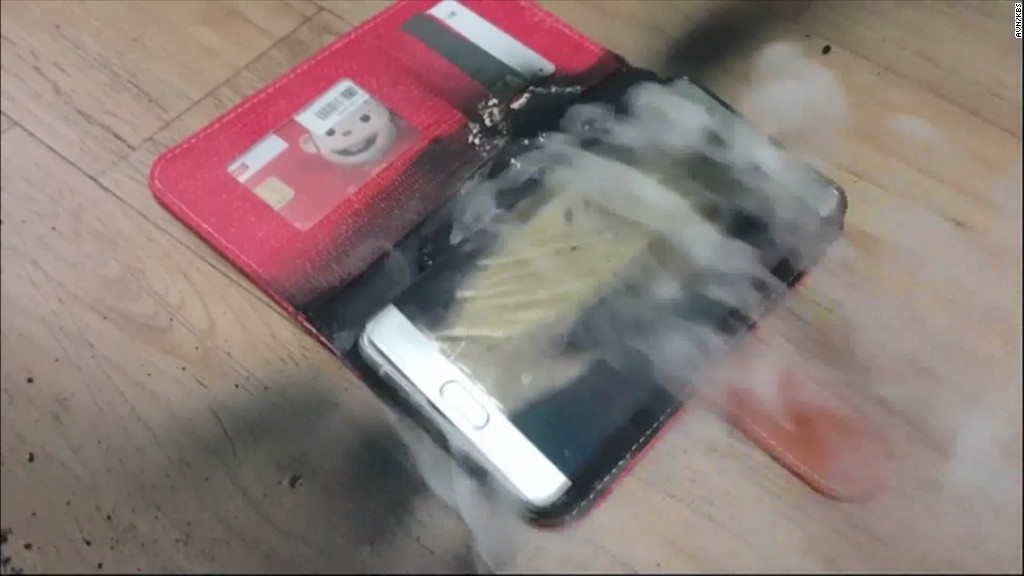 Samsung unveiled new Chromebooks and appliances at CES 2017 on Wednesday.
It was the company's first big event since the Galaxy Note 7 recall, which cost the firm billions after phones began exploding. Tim Baxter, president and COO of Samsung Electronics America, said at the beginning of the press event that the company will release its report from the Note 7 investigation soon.
Samsung (SSNLF) quickly moved on, debuting a slew of new products. Its latest Chromebooks let you run Android apps from the Google Play store.
Both the Chromebook Plus and Chromebook Pro feature the same design, but the Pro comes with faster processing power. The new Chromebooks include stylus support and can easily switch from laptop to tablet.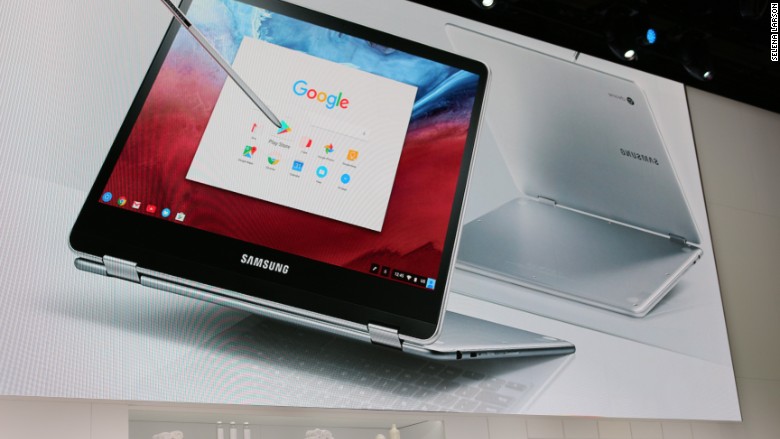 The Chromebook Plus will be available in February for $449. Samsung didn't give a price for the Pro, which will be available in the spring.
Samsung also launched the Notebook Odyssey, its first-ever gaming laptop.
The company unveiled a new line of TVs -- the QLED series -- which the company said improves the brightness and image quality.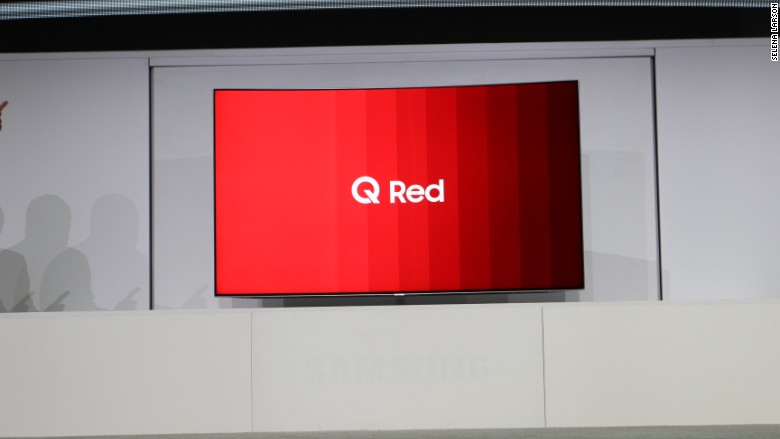 Related: The next victim of Samsung's Note 7 fiasco could be the environment
Along with the living room appliance upgrade, Samsung showed off a new washer and dryer set, Flex Wash and Flex Dry. Both machines have an extra compartment at the top for washing or drying smaller loads, or for doing multiple loads at the same time.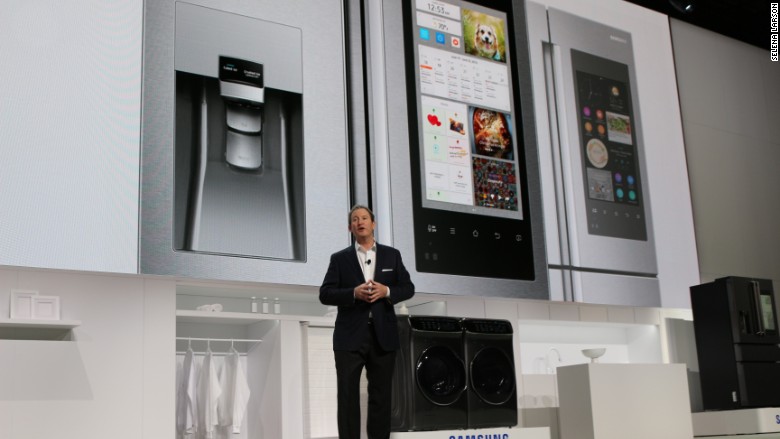 Samsung also suffered a blow to its appliances arm last year. In November, the South Korean company recalled three million washing machines because they, too, could explode.
In the kitchen, Samsung added voice recognition technology to its smart refrigerators, and included integrations with Spotify and iHeartRadio so you can listen to music while you cook.
Smart assistants are taking center stage at CES 2017 this year, with Lenovo, LG, and smaller startups unveiling competitors to Amazon's Echo line. LG also debuted a fleet of assistant robots that help navigate the airport, clean public spaces, and mow your lawn.