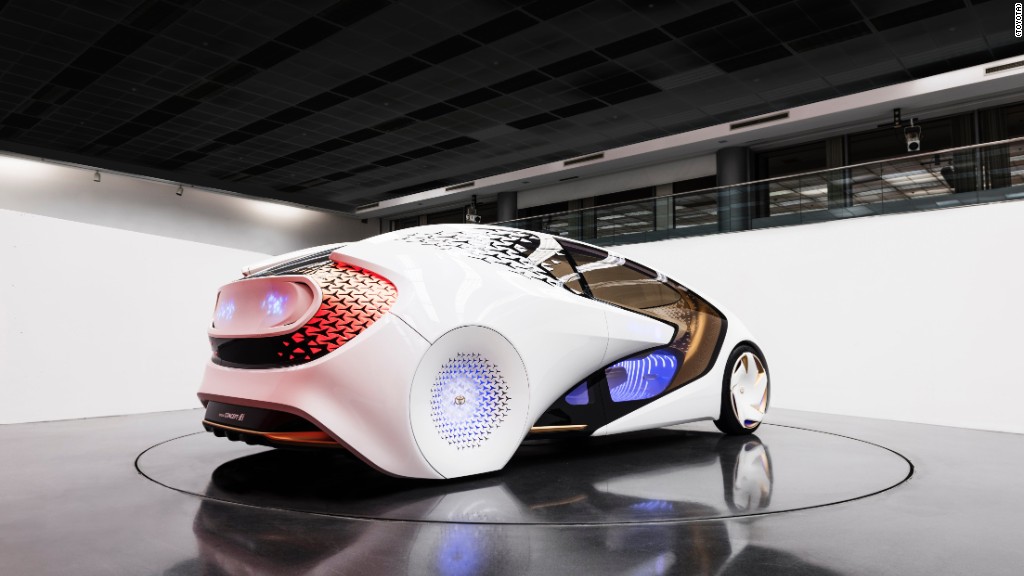 Sony's new entertainment offerings at CES 2017 include a wildly expensive projector.
From audio prototypes to standout TVs, Sony's (SNEJF) short press conference gave a glimpse of what to expect from screens in 2017.
At a whopping $25,000, the VPL-VZ1000ES projector is Sony's latest home theater. The large black rectangle is meant to blend in with your living room and can project a 100-inch image from six inches away.
You can set up the 77-pound 4K projector pretty much anywhere with adequate wall space, which means you don't need a separate home theater room to watch your favorite movies. The costly projector is available for pre-order now and is shipping in April.
Related: LG shows off chore-performing robots and a TV as thin as wallpaper
In TV updates, Sony's launched its flagship XBR-A1E Bravia 4K OLED TV.
The speakerless TV features new audio tech -- called "acoustic surface sound technology" -- that plays the sound directly from a speaker embedded in the screen. We saw similar tech from LG at CES 2017 on Wednesday, too.
Prices aren't yet available for the TVs (which come in 55-, 65- and 77-inch models), but, for comparison, LG's 65-inch signature OLED TV costs $8,000.