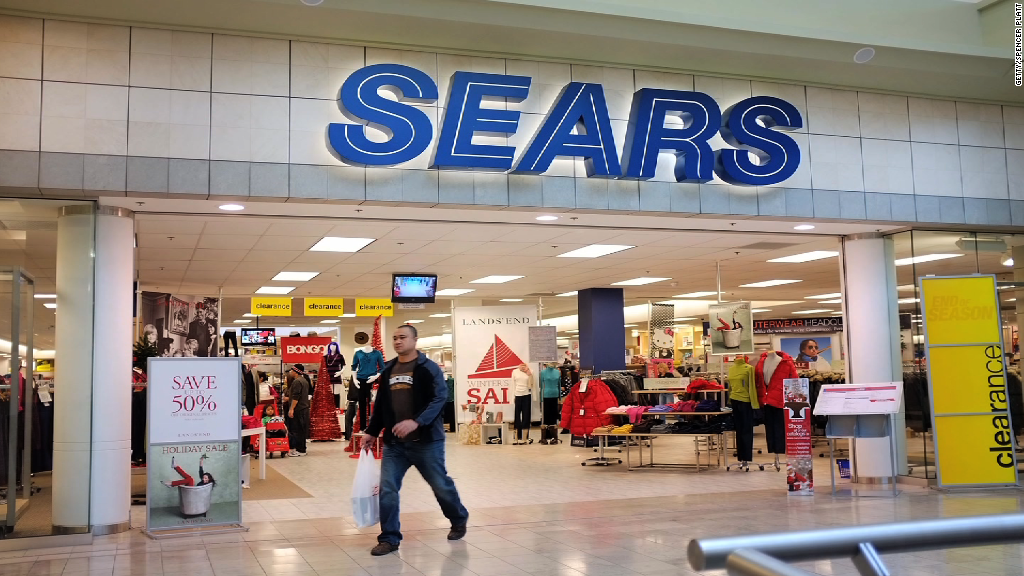 It's the end of an era for Sears. The struggling retailer is selling its iconic Craftsman brand to tool maker Stanley Black & Decker.
But for those of you who still shop at Sears and love the Craftsman brand, fear not. Sears will continue to sell Craftsman tools in its stores.
Sears will get $525 million from Stanley Black & Decker (SWK) once the deal closes, another $250 million at the end of the third year and a percentage of annual payments of new Craftsman sales for the next 15 years.
That brings the total value of the deal to about $900 million.
It is cash that Sears, which also owns Kmart, sorely needs. And Sears (SHLD) stock surged as much as 8% on the news before pulling back. Sears also announced plans to close 150 more of its struggling Kmart and flagship Sears stores.
The company has reported declining sales for years. It has been bleeding red ink as a result.
Related: Sears and Kmart to close more stores as losses mount
Sears was once an icon of American retail. It was in the Dow Jones Industrial Average and lent its name to the famous tower in Chicago. But Sears was removed from the Dow in 1999 and that big building in the Windy City is now known as the Willis Tower.
Sears CEO Eddie Lampert was forced to deny bankruptcy rumors last year due to the company's massive debt load.
Sears first announced last May that it was considering the sale of its so-called KCD lineup of in-store brands -- Kenmore, Craftsman and DieHard -- in an effort to raise cash.
The company said at that time it was looking at strategic alternatives for its Home Services installation and repair businesses as well.
Rumors of Stanley Black & Decker's interest in Craftsman first began to circulate last October.
In a statement Thursday, Stanley Black & Decker CEO James Loree said his company will increase the availability of Craftsman products through other retailers (brick and mortar and online) as well as through industrial partners.
Related: Summer girls no longer shop at Abercrombie & Fitch
He added Stanley Black & Decker will expand its manufacturing presence in the U.S. as a result of the deal as well and that would lead to an unspecified amount of new jobs in America too. (That's sure to be music to the ears of President-elect Trump.)
Investors liked the news too. Stanley Black & Decker shares rose more than 2% Thursday.
But what about Sears? Lampert cryptically alluded to the possibility that other asset sales are still being worked on.
He said in the release about the Craftsman deal that "we will continue to take actions to adjust our capital structure, meet our financial obligations and manage our business to better position Sears Holdings to create long-term value."
Over the past few years, Sears has also spun off pieces of its Sears Hometown and Outlet Stores (SHOS) division, Lands' End (LE) and Sears Canada (SRSC).
It also created a separate public company for some of its real estate assets -- Seritage Growth Properties (SRG). Interestingly, stock market guru Warren Buffett has personally invested in that company.
But the backing of Buffett hasn't been enough to turnaround Sears either.
To be fair though, Sears is hardly the only traditional retailer that's fallen on hard times. The rise of Amazon (AMZN) has hurt many older retail brands.
Macy's (M) just announced lousy results and a wave of store closings and layoffs on Wednesday. Kohl's (KSS) also warned that its sales during the holidays failed to meet expectations.
Both stocks plunged on the news. Other struggling retail chains, such as JCPenney (JCP), Nordstrom (JWN) and L Brands (LB), fell sharply as well.