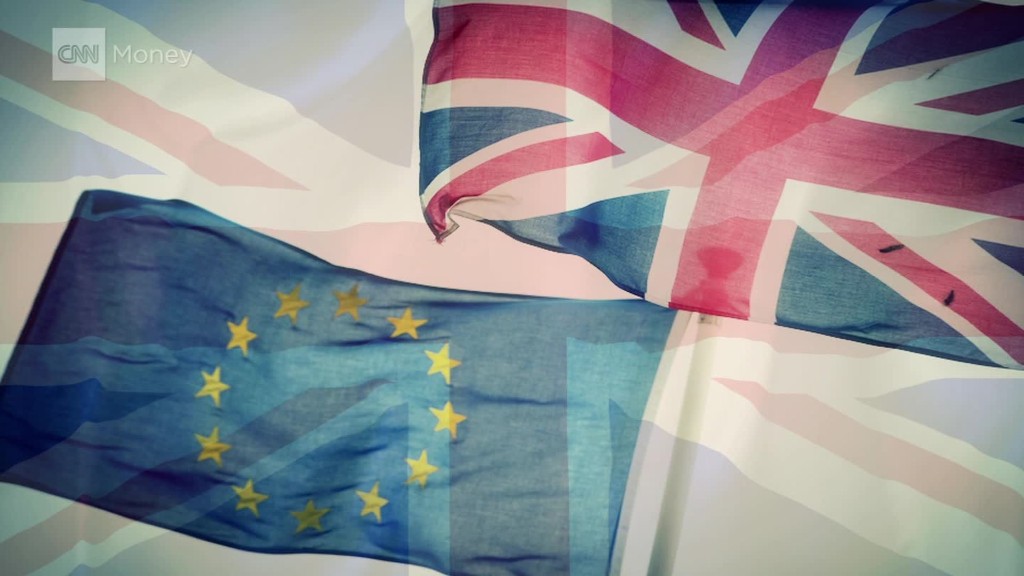 Brits have flooded the Republic of Ireland with passport applications after the U.K. voted to leave the European Union.
Ireland's foreign ministry reported Thursday that passport applications from Great Britain surged 41% in the wake of the referendum as Brits looked for ways to retain EU travel documents. Nearly 65,000 British applications were submitted in total.
When the U.K. leaves the EU, its citizens are likely to lose the right to move freely through the bloc's 27 remaining member countries.
Ireland's foreign ministry reported that citizenship applications from Northern Ireland also spiked 26.5% last year to nearly 68,000.
Northern Ireland, which is part of the U.K., will also separate from the EU. But the Republic of Ireland will remain in the political union.
Related: What you need to know about Britain's new EU ambassador
Many Brits have turned to the Republic of Ireland because U.K. citizens with Irish parents or grandparents are entitled to passports.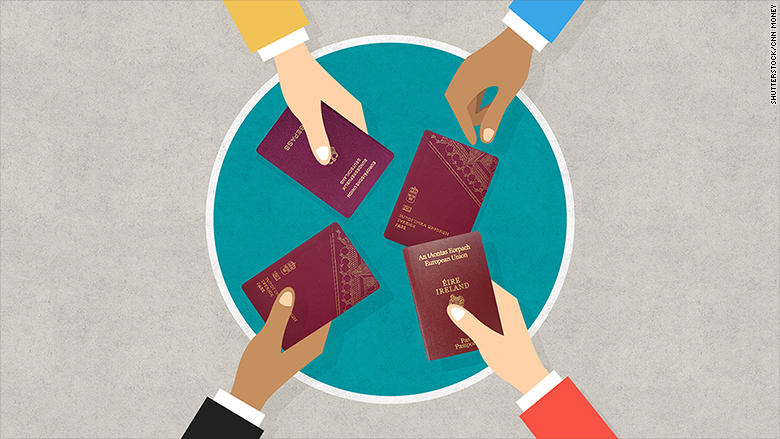 The U.K. passport has traditionally been considered one of the most powerful in the world, giving holders a huge amount of global mobility.
But British travelers are expected to face new restrictions depending on how divorce negotiations go between London and Brussels.
Related: The best stock markets of 2016
Embassies and consulate offices for Germany, Italy, Sweden, Poland and Hungary all reported a surge in interest in the days immediately after the Brexit vote in June.
The German embassy in London was getting about 200 calls and emails a day, a tenfold increase on normal levels.
The Italian embassy said it received about 500 calls from people inquiring about Italian citizenship applications.
"We usually get 10 a year," a spokesperson said at the time.
The Irish government warned in June that the spike in applications would "place significant pressure on the system." However it reported Thursday that "passport renewal turnaround targets were largely met."
Armand Arton, founder of global citizenship advisory firm Arton Capital, said the main avenue for worried Brits to get citizenship in an EU country is by proving they have ancestors from the target country.
But some Brits may try to secure citizenship via investment programs, if necessary.