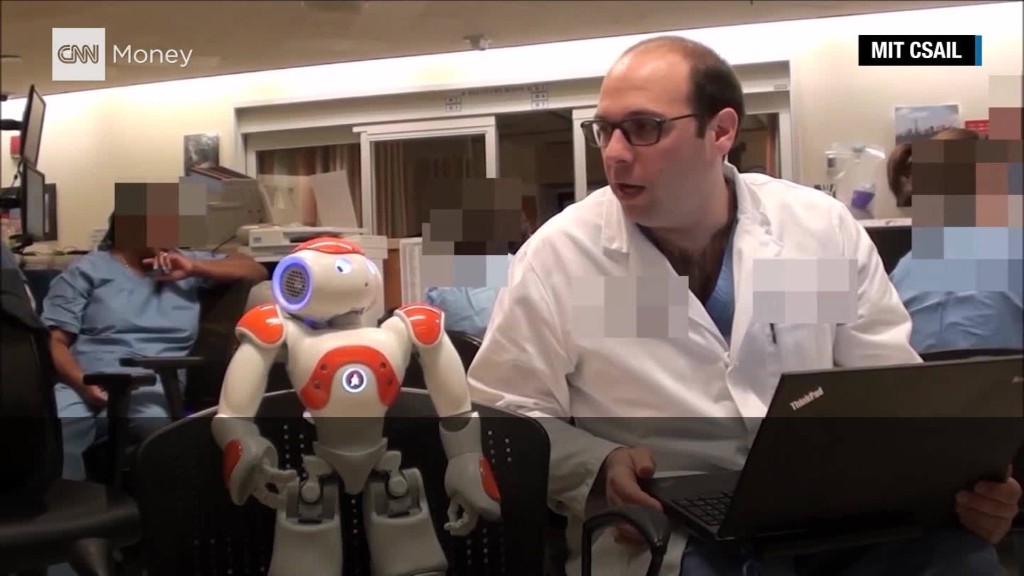 Breast pumps are large, loud and often painful. The devices women use today require them to stop what they're doing every few hours in order to pump.
Willow, the first smart wearable breast pump, wants to change that.
The Silicon Valley company launched its hands-free breast pumps at CES 2017 this week. The pair of teardrop-shaped devices fits in a woman's bra and silently pumps -- no awkward tubes required.
Inside each pump is a collection bag that holds up to four ounces of milk. The three-piece system is dishwasher safe, and the batteries last for a couple days on a single charge.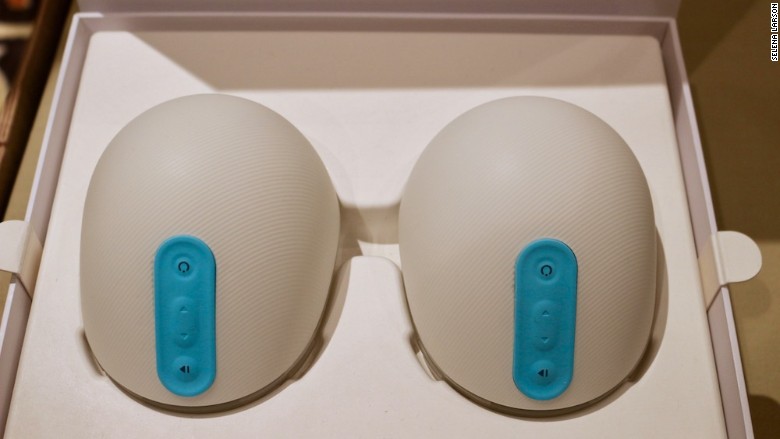 John Chang, founder and CTO of Willow, told CNNMoney the product was inspired by his wife and three children.
Related: Trying to build a better breast pump
Chang hopes his product enables more women to breastfeed, because the pumps are discreet, simple to use and quiet. In trials, mothers wore them on train commutes and during conference calls.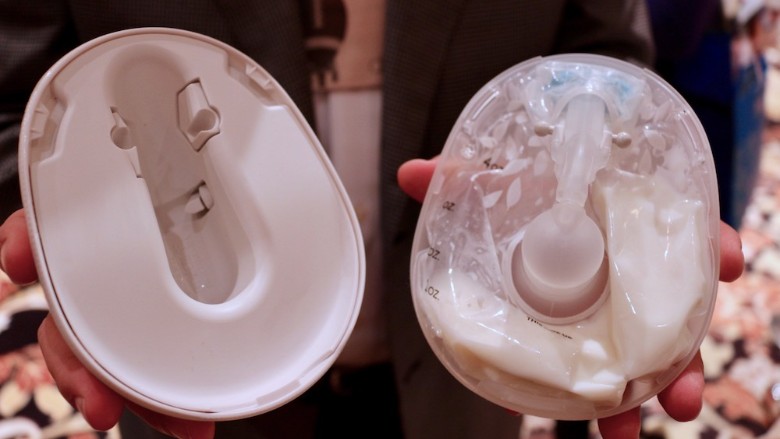 The CDC recommends children breastfeed until they're at least 12 months, but while 81% of infants born in the U.S. start breastfeeding, just 50% of them still do at six months.
The companion app is a convenient addition to the system. It tracks the amount of milk pumped from each breast, how frequently someone pumps, and how long sessions last. Instead of having to log activity in a notebook or breast pump app, Willow does it for you.
Willow will retail for $430 when it launches this spring.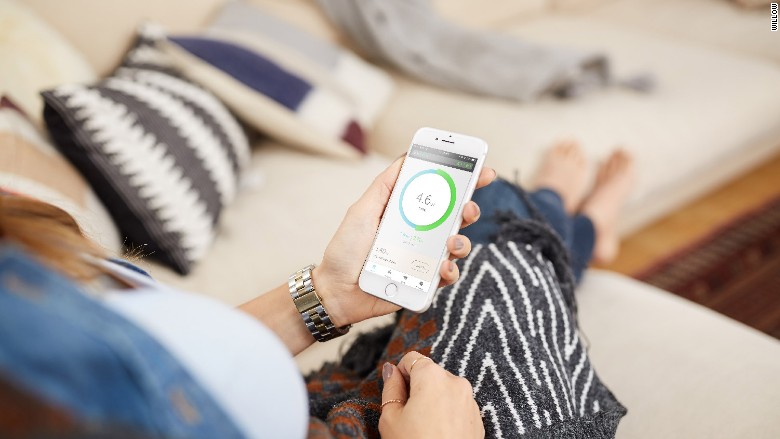 Other baby tech displayed at CES includes Snoo, an infant bed that prevents babies from rolling on their stomachs, which can put their lives at risk. Created by pediatrician and author Dr. Harvey Karp, the bassinet is made for newborns to 7-month-old babies.
An audio sensor listens for noise, and the bed automatically moves around when it hears a child start to cry. Parents can manually turn the bed on, too.
Snoo also comes with swaddling that zips up the front so the baby can keep its limbs close and comfortable while it sleeps.
It retails for $1,160 and is available now.