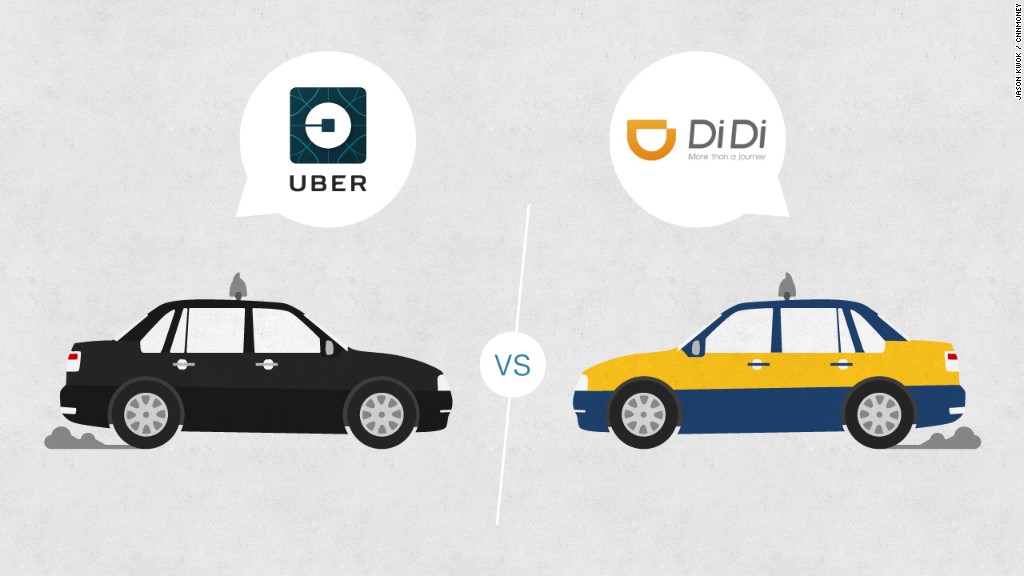 Ride-hailing wars make for strange bedfellows.
In a move that renews its rivalry with Uber, China's Didi Chuxing announced a "strategic investment" in Brazilian startup 99 on Thursday. Didi is lead investor in the funding round worth over $100 million.
The move pits old foes Didi and Uber against each other in Brazil, a market that the U.S. app company has targeted for expansion.
It's also the latest in a long line of investments that have created a tangled web of alliances in the ride hailing industry. Uber and Didi fought each other for years in China before Uber sold its business in the country to Didi in 2016.
Uber became Didi's largest shareholder as part of the deal. Didi took a minority stake in Uber, too.
Related: After exiting China, Uber shifts focus to Latin America
Now the companies appear to be renewing their battle in Brazil. In a press release announcing the investment, the CEO of 99 praised Didi and appeared to take a swipe at global industry leader Uber.
"99 is incredibly excited to partner with Didi, the world's largest and best ride-sharing platform," Peter Fernandez said.
Related: 'It's complicated' for ride-hailing giants
After retreating in China, Uber shifted its attention and resources to Latin America. The company has been operating in Brazil since 2014 and Sao Paulo is Uber's second-busiest city in the world after Mexico City.
The investment in 99 is Didi's first major foray in Latin America.
The Latin America triangle is just the latest oddity in Uber and Didi's complicated relationship. Before Didi bought Uber's Chinese operations, it struck up a strategic partnership with Lyft -- Uber's main competitor in the U.S.