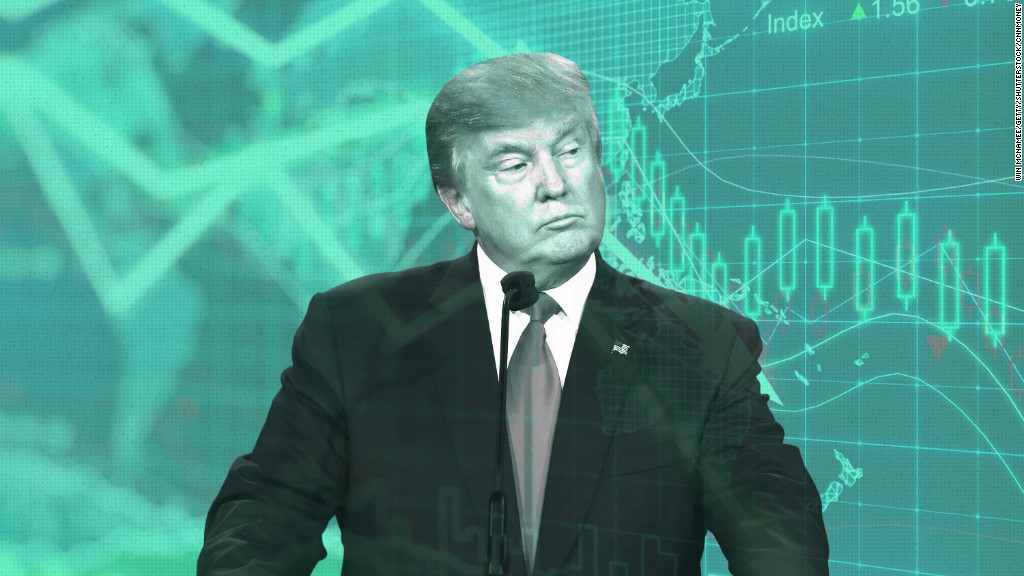 A mere 0.37 points. That's how tantalizingly close the Dow got to hitting the 20,000 milestone for the first time ever.
The brush with history underscores the psychological barrier Wall Street has hit in recent weeks following the post-election euphoria. The Dow climbed to as high as 19,999.63 just after noon ET on Friday, coming the closest yet to the 20,000 level. In the end, it closed the day at 19,964.
"It'll happen. It's just a matter of when," said Joe Saluzzi, co-head of trading at Themis Trading.
"We've got the hats on and the party makers going," he joked.
The Dow first started flirting with 20,000 three weeks ago when stocks were still red hot in the post-election Trump euphoric rally. But that march ran into resistance and stocks flatlined before declining last week.
Related: Today's Dow is a lot different from just 20 years ago
Contrary to many predictions, Wall Street has had a terrific stretch since Trump's surprising defeat of Hillary Clinton. The Dow has surged more than 1,600 points since the election on hopes that Trump's stimulus plans -- lower taxes, less regulation and more infrastructure spending -- will unleash U.S. growth and juice corporate profits.
But President Obama can claim some credit for Friday's gains. The latest rally occurred on a day when the government said the U.S. added jobs in December for a record 75th straight month. The unemployment rate of 4.7% is just off the lowest level since 2007.
While the Dow narrowly missed its milestone, a broader index that traders follow much more closely than the 30-stock Dow hit a few of its own.
Not only did the S&P 500 finish at a record high, but for the 60th consecutive day it avoided declining by 1% or more. That's the longest stretch without a market plunge since a 66-day streak in the summer of 2014, according to LPL Financial's Ryan Detrick.