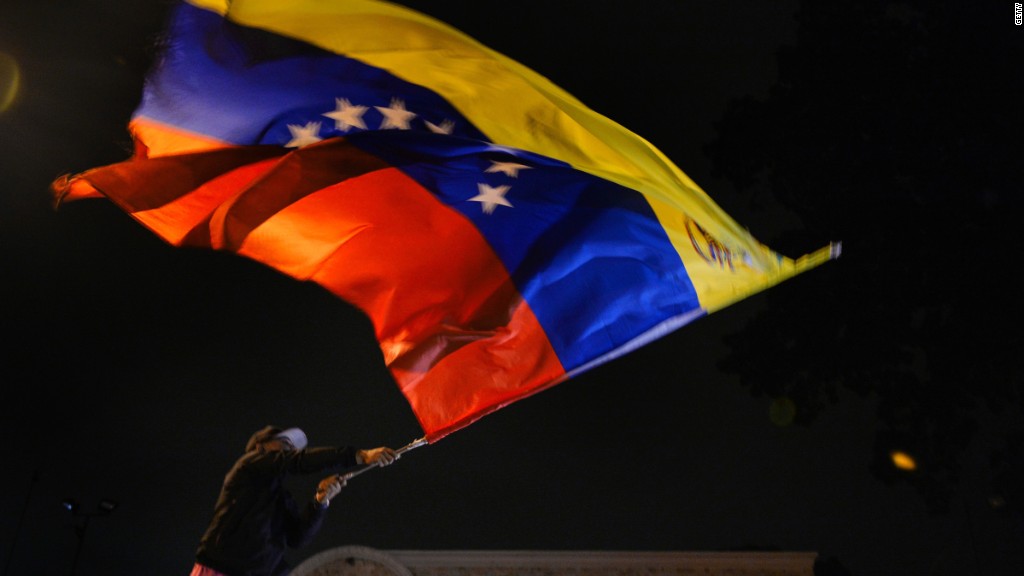 Venezuela's corruption scandal in America is getting bigger.
U.S. prosecutors filed new criminal charges against a Venezuelan man living in the United States who they allege bribed officials at Venezuela's state-run oil company, PDVSA.
The bribes -- free hotel rooms, meals and cash -- were meant to help get lucrative contracts for U.S. energy companies owned by Venezuelans, according to prosecutors.
Earlier this year, two Venezuelan oil barons living in the United States pled guilty to being part of a bribery ring valued at about $1 billion.
Related: Venezuela cash crisis worsens as new bills fail to arrive
The defendant in the latest case, Juan Jose Hernandez Comerma, is accused of carrying out bribes between at least 2008 and 2012 for his business partner, Abraham Jose Shiera Bastidas, who owned several U.S.-based energy companies and pled guilty to bribery charges in March.
Comerma allegedly paid for hotel rooms in Miami and New York for PDVSA official Alfonzo Elizer Gravina, as well as other bribes. In court documents prosecutors cite emails between the two men, including one where Comerma told Gravina, "I take care of you."
Comerma was also allegedly giving bribes on behalf of another Venezuelan man who pled guilty to bribery charges in June, Roberto Enrique Rincon Fernandez. Rincon owned energy companies in the U.S., and received contracts from PDVSA.
Rincon received 13 years in prison as part of a plea deal. Shiera posted bail in May. CNNMoney didn't immediately know the status of his case.
Comerma, if found guilty, could potentially face several years in prison.
The allegations come against the backdrop of Venezuela's spiraling economy that's running out of money. Venezuela badly depends on selling its vast oil reserves to survive. It's been crippled by sky-high inflation under the socialist regime of President Nicolas Maduro.