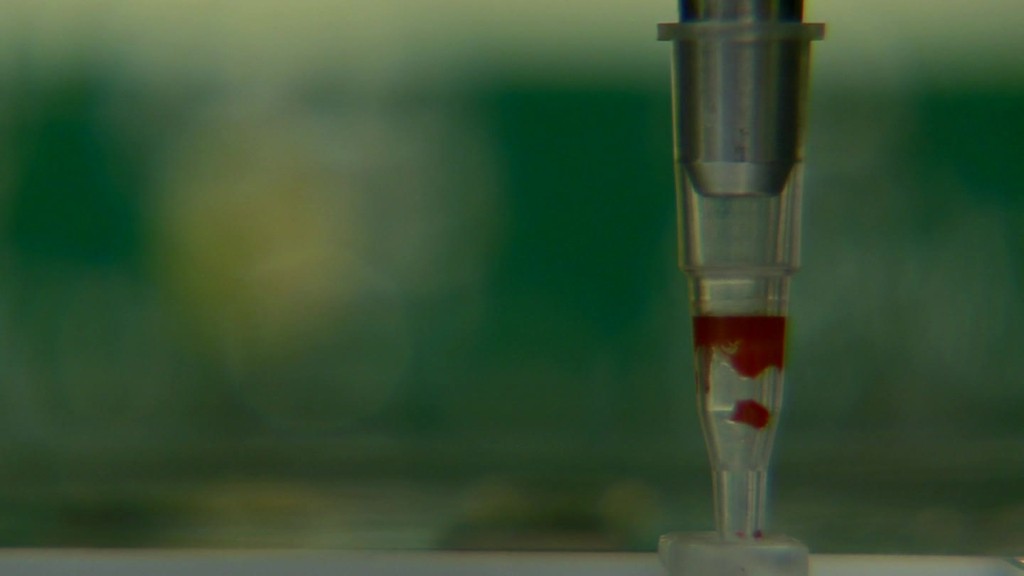 Troubled blood testing startup Theranos is downsizing yet again.
Theranos said on Friday it has fired 155 employees -- about 41% of its current workforce.
In October, it laid off 340 employees across Arizona, California and Pennsylvania when it closed its clinical labs and Theranos Wellness Centers.
Theranos, once deemed to be worth as much as $9 billion, formed in 2003 as a cheaper, more efficient alternatives to traditional medical tests. But it's been rattled by controversy following a 2015 Wall Street Journal report that questioned its technology and testing methods. The company has since voided two years of blood tests, faced federal probes and pivoted away from blood testing.
In a statement on its website, the company said that it was "further re-engineering" its workforce. It said 220 staffers will continue to work on commercializing its miniLab testing platform, a device that can run diagnostic tests on small amounts of blood.
Related: Trump Defense pick cuts ties with Theranos
The company employed between 700 and 900 people last summer.
"These are always the most difficult decisions; however, this move allows Theranos to marshal its resources most efficiently and effectively," the statement said.
Last month, Theranos made changes to its executive team, as well as had some of its board members. Meanwhile, James Mattis, Donald Trump's pick for secretary of defense, retired from its board.
CEO Elizabeth Holmes, who started the company when she was 19, is appealing a possible ban from owning or operating a laboratory for two years. The company is also facing lawsuits from investors and Walgreens, once its biggest partner. Theranos has promised to fight the allegations.
Bloomberg News first reported the layoffs on Friday afternoon.