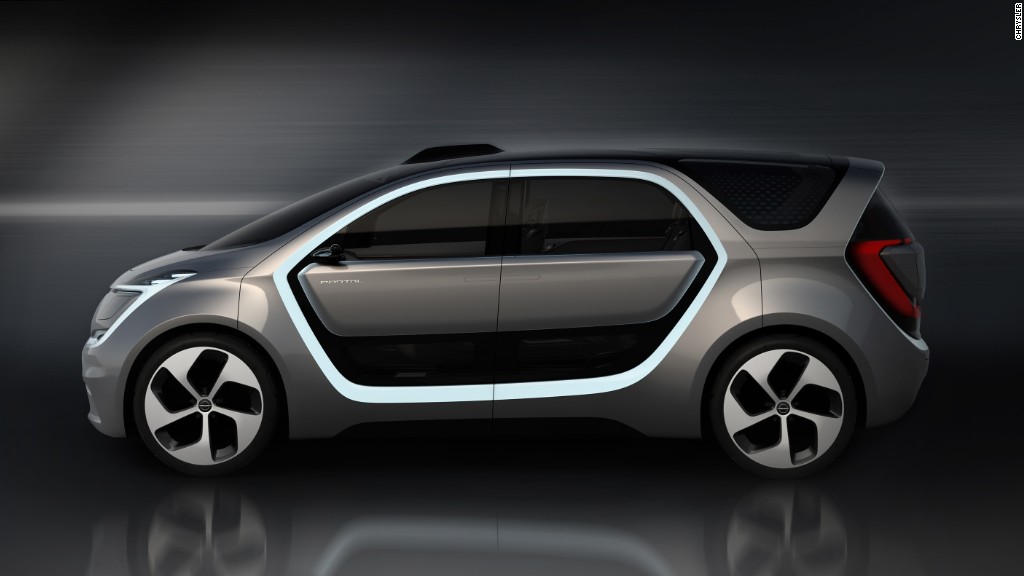 Fiat Chrysler Automobiles on Sunday announced a $1 billion investment to expand factories in Ohio and Michigan and create 2,000 jobs in the United States.
The announcement is the latest phase in an "industrialization plan" the company announced a year ago. In a 2015 labor deal with the United Auto Workers union, the company had committed to invest $5.3 billion in American plants to guarantee additional union jobs.
Fiat Chrysler (FCAU) says it will retool a Warren, Michigan, assembly plant to produce the Jeep Wagoneer and Grand Wagoneer. These large SUVs will bring back a model name Jeep last used in 1991.
The company will also make a new Jeep pickup truck at its assembly complex in Toledo.
The 2,000 jobs will support production of the new models and be in place by 2020.
Related: Car sales set another U.S. record
UAW President Dennis Williams said in a statement that the union is happy with Fiat Chrysler's decision.
"These investments will benefit UAW members, their families and communities by providing greater job security and a world class manufacturing environment," he said.
The Warren and Toledo plants getting this latest round of investment were promised they would be able to build new, unspecified vehicles in the recent labor contract.
Last July, Fiat Chrysler announced about $2.5 billion in other investments in its factories in the United States. Those plans included adding jobs at plants in Illinois, Ohio and Michigan.
Months earlier, the company said it would cut 1,300 jobs from a Detroit-area factory, which produced the Chrysler 200 sedan. That was the first permanent layoff at a U.S. auto plant since the crisis days of 2009.
Related: GM and Chrysler have more workers in Mexico than Ford
President-elect Donald Trump thanked the company on Twitter on Monday.
Automakers' job plans have been in headlines because of public pressure from the incoming president.
Last week, Trump criticized GM (GM) for producing cars in Mexico. And Ford (F) announced it would cancel plans to build a new plant in Mexico and invest $700 million in Michigan instead.
Ford said it had not cut a deal with Trump but cast the investment as a "vote of confidence" in the pro-business environment Trump vows to create. During the presidential campaign, Trump had slammed Ford for shipping U.S. jobs to Mexico (a claim the company said was wrong).
During a press conference at the Detroit Auto Show, Fiat Chrysler CEO Sergio Marchionne said his company's decision was neither a response to Trump's pressure on the auto industry nor an effort to pre-empt him from attacking Fiat Chrysler.
"We're not going to do anything about President-elect Trump," he said. "We'll just respond to relevant policies."
--CNNMoney's Peter Valdes-Dapena and Chris Isidore contributed to this story.