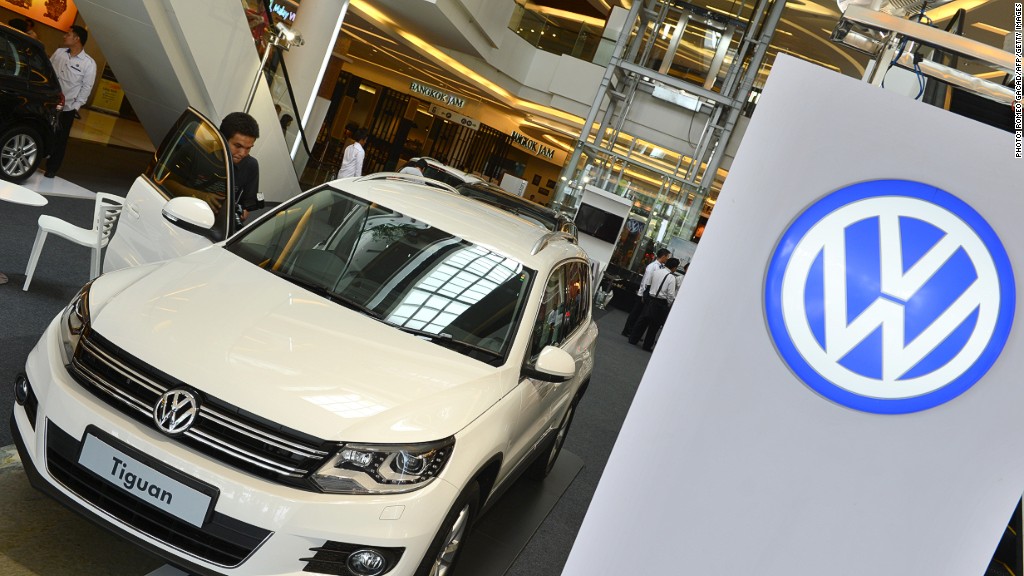 Volkswagen is negotiating a settlement with the U.S. Justice Department that would require the carmaker to pay $4.3 billion in fines and plead guilty to criminal wrongdoing.
The settlement would also require Volkswagen to appoint an independent monitor over its operations for the next three years.
Volkswagen released the details of the pending agreement Tuesday and said it was intended to settle criminal and civil cases regarding the company's diesel emission scandal.
Major corporate settlements usually do not include a guilty plea.
A federal complaint unsealed this week alleged that top executives at Volkswagen ordered U.S. managers to mislead regulators about the company's use of software to cheat diesel emissions tests.
And a Volkswagen executive was arrested by the FBI earlier in January for his alleged role in emissions cheating and attempts to cover it up.
The company has already been hit with a $14.7 billion settlement it agreed to in June. That deal included payouts to customers, as well as funds allocated for environmental cleanup and the promotion of zero-emission vehicles.
Related: Volkswagen agrees to record $14.7 billion settlement over emissions cheating
The agreement being negotiated currently with the Justice Department still needs to be approved by Volkswagen's management and supervisory boards. U.S. officials and courts also need to accept the deal.
Volkswagen first admitted to fitting diesel vehicles with software to fool emissions tests in 2015. CEO Martin Winterkorn resigned amid the fallout.