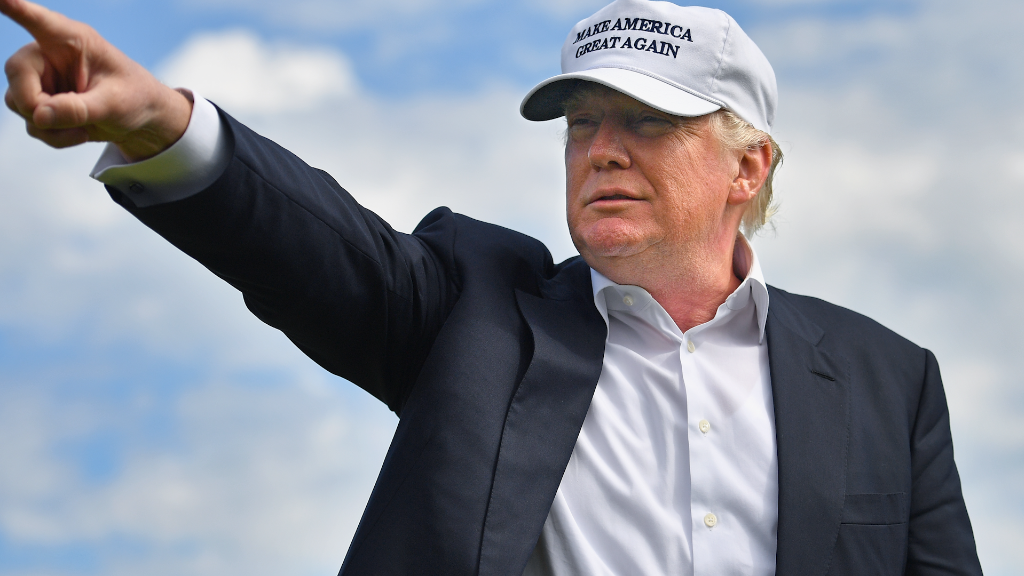 The leader of the U.S. Chamber of Commerce said he's worried about President-elect Donald Trump's trade policies.
U.S. Chamber president and CEO Tom Donohue emphasized, in a speech on Wednesday, that 14 million U.S. jobs depend on trade with Canada and Mexico, "and much of that trade depends on [the North American Free Trade Agreement.]"
"That's why it is important that the new administration does not add to the burdens facing our exporters -- or to the millions of American workers whose jobs depend on exports -- by erecting barriers to trade," said Donohue.
Donohue added that since NAFTA is 23 years old, it could be "modernized and strengthened," but didn't provide details on how.
According to the Chamber, 40 million American jobs depend on international trade.
Trump trashed the North American Free Trade Agreement throughout his campaign, calling it the "worst trade deal in history" and vowing to repeal it. He has threatened to impose tariffs on imports, including a 35% tax on goods made in Mexico by U.S. companies such as Ford (F). He blamed cheap imports from Mexico and China for eroding U.S. manufacturing jobs.
Related: What Trump said at his press conference
In his first press conference as President-elect on Wednesday, Trump reiterated that any American companies that manufacture goods in other countries are "going to pay a very large border tax" when they import those products into the U.S.
Aside from trade, Donohue seemed to be supportive of Trump's policies and opposed to those of President Obama. He talked a lot about the fact that regulations are bad for business, and identified the Obama administration's top culprits as the Affordable Care Act, the Dodd-Frank Wall Street Reform and Consumer Protection Act as well as regulations on the energy industry.
Related: NAFTA: What it is, and why Trump hates it
"Lawmakers should work quickly to rescind and replace the restrictive energy policies of the current administration so that we can unleash more growth and more jobs for Americans," Donohue said.
Projecting "modest" economic growth of 2% or 2.5% in 2017, Donohue also said he expects the Federal Reserve to hike its key interest rate two or three times.
Obama recently took credit for creating 15 million jobs since 2010, the lowest point for employment during his presidency.
Correction: An earlier version of this story misspelled Tom Donohue's name.