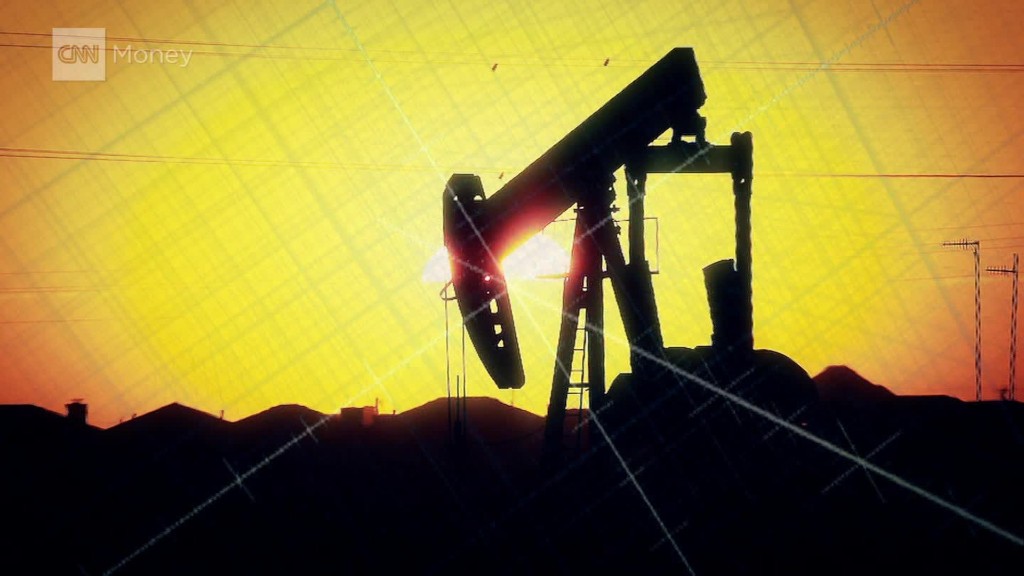 It sits on some of the world's biggest oil and gas reserves, but the United Arab Emirates wants to burn much less fuel in future.
The country, a core member of OPEC, plans to invest $163 billion to boost its use of alternative energy over the next three decades.
That should increase clean energy's share of UAE consumption from 25% to 50% by 2050. The country also hopes to increase energy efficiency by 40% over the same period.
UAE vice president and ruler of Dubai, Sheikh Mohammed bin Rashid Al Maktoum, said the new energy strategy should save the emirates $190 billion over three decades.
Low oil prices are forcing major producers, including Saudi Arabia, to rethink their economic strategies.
Related: Why Apple is investing in wind turbines in China
"Our new energy plan balances supply and demand, and takes into consideration our international commitments in terms of the environment," said Sheikh Mohammed in a statement.
The UAE, which has one of the highest carbon footprints in the world, ratified the 2015 Paris agreement on climate change in September last year.
The energy plan outlines a reduction in carbon dioxide emissions from its power plants by 70%.
By 2050, the UAE is planning to generate 44% of its power from renewable sources (such as solar), 38% from gas, 12% from clean coal and 6% from nuclear energy.
Its first nuclear power station should start generating electricity this year.